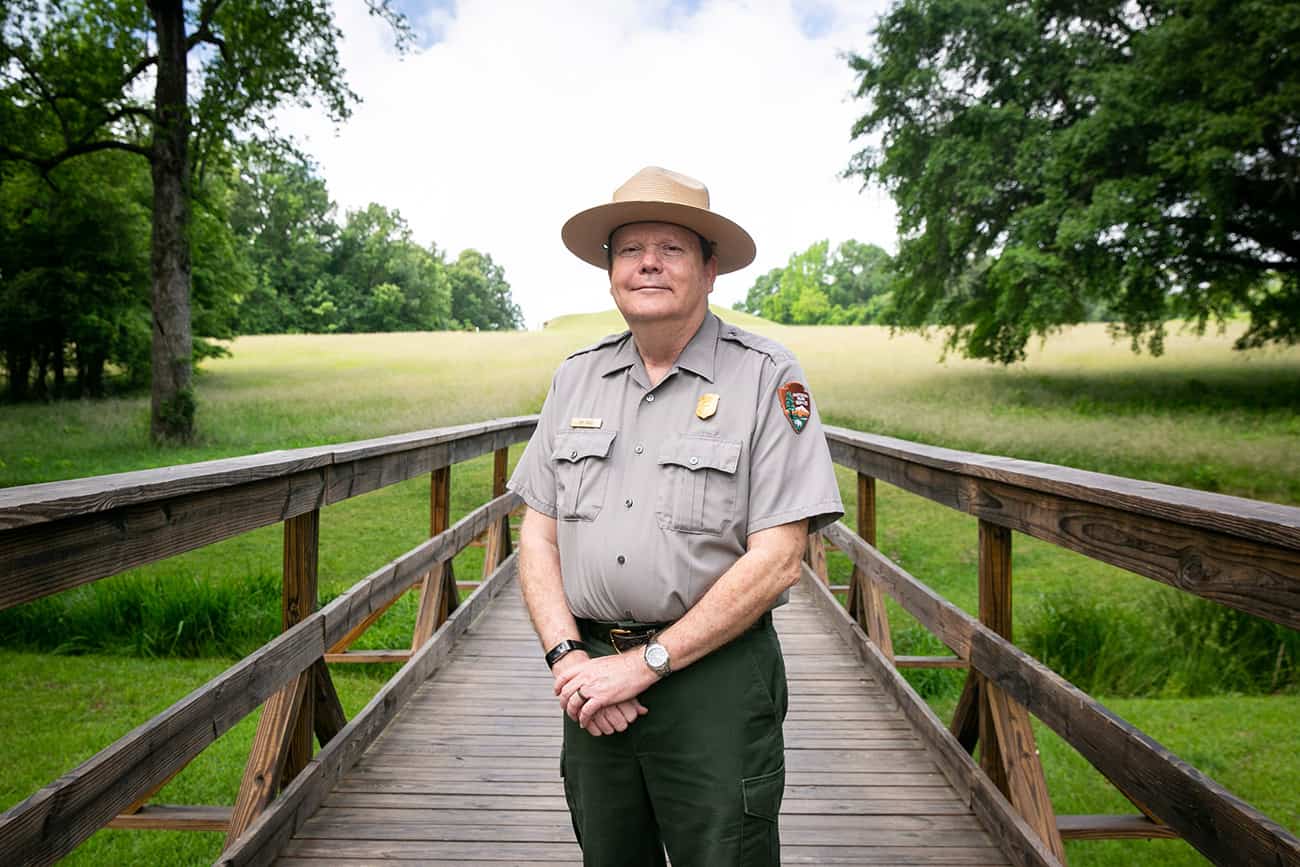 Jim David Reflects on 22 Years as Superintendent of Ocmulgee Mounds
By Michael W. Pannell
Photography by Christopher Smith
Jim David tells people it's an honor to have been the last superintendent of the Ocmulgee National Monument and first at Ocmulgee Mounds National Historic Park.
"Our name change has allowed me something no one else can ever claim," he said.
David also is confident no one will break his record of 22 years as the park's superintendent, a tenure that ended when he retired May 31.
His total career serving the National Park Service is 47 years.
With a father who loved visiting national parks across the U.S., David said he developed an early love for them along with the desire to be a park ranger. Youth programs gave him a taste of working in national parks and settled the matter. After studying geography at the University of Arkansas, David's first career assignment was at the Herbert Hoover National Historic Site in Iowa.
Though the obvious highlight of David's time at Ocmulgee Mounds is his recent role in seeing parklands increased and its name changed, there have been other accomplishments:
Early success getting signs to the park placed along Interstates 75 and 16;
Building a walkway over a dangerous, active railroad track through the park;
Relocating steps to the back side of the Great Temple Mound allowing a more unobstructed view;
Getting insightful Muscogee (Creek) input in the design of certain park museum displays, then getting a thumbs up from a tribal historic preservationist who toured the facility;
Helping facilitate the connection of Ocmulgee Mounds trails with Macon's Ocmulgee Heritage Trail;
Strengthening relationships between the park and the Muscogee people, including their greater involvement in Ocmulgee Indian Celebrations and, significantly, the private reburial of human remains unearthed during 1930s excavations at the park. "That was a very emotional experience for all of us," David said.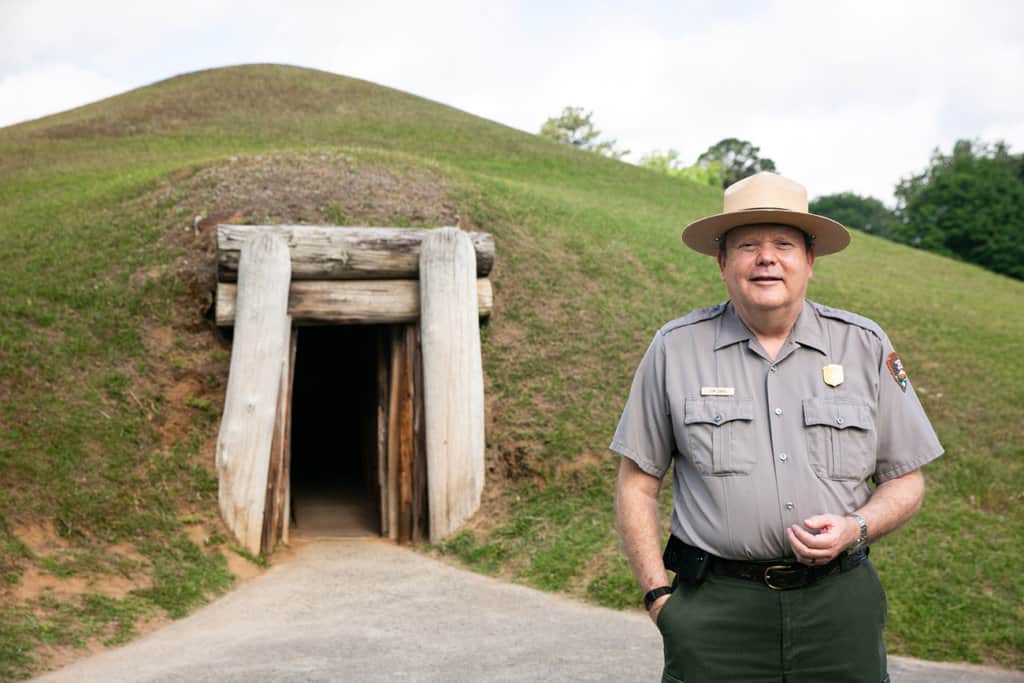 So, what does retirement hold?
"We'll stay in Macon—it's home. We'll be involved with the community, but I'm really retiring. If I wanted another 40-hour-a-week job I'd just stay here. But now we'll get to travel," he said."I'm down to two states I haven't visited: Alaska and Delaware. We have a trip planned to Alaska and we'll eventually get to Delaware. Delaware was the last state of the 50 to get a national park site."