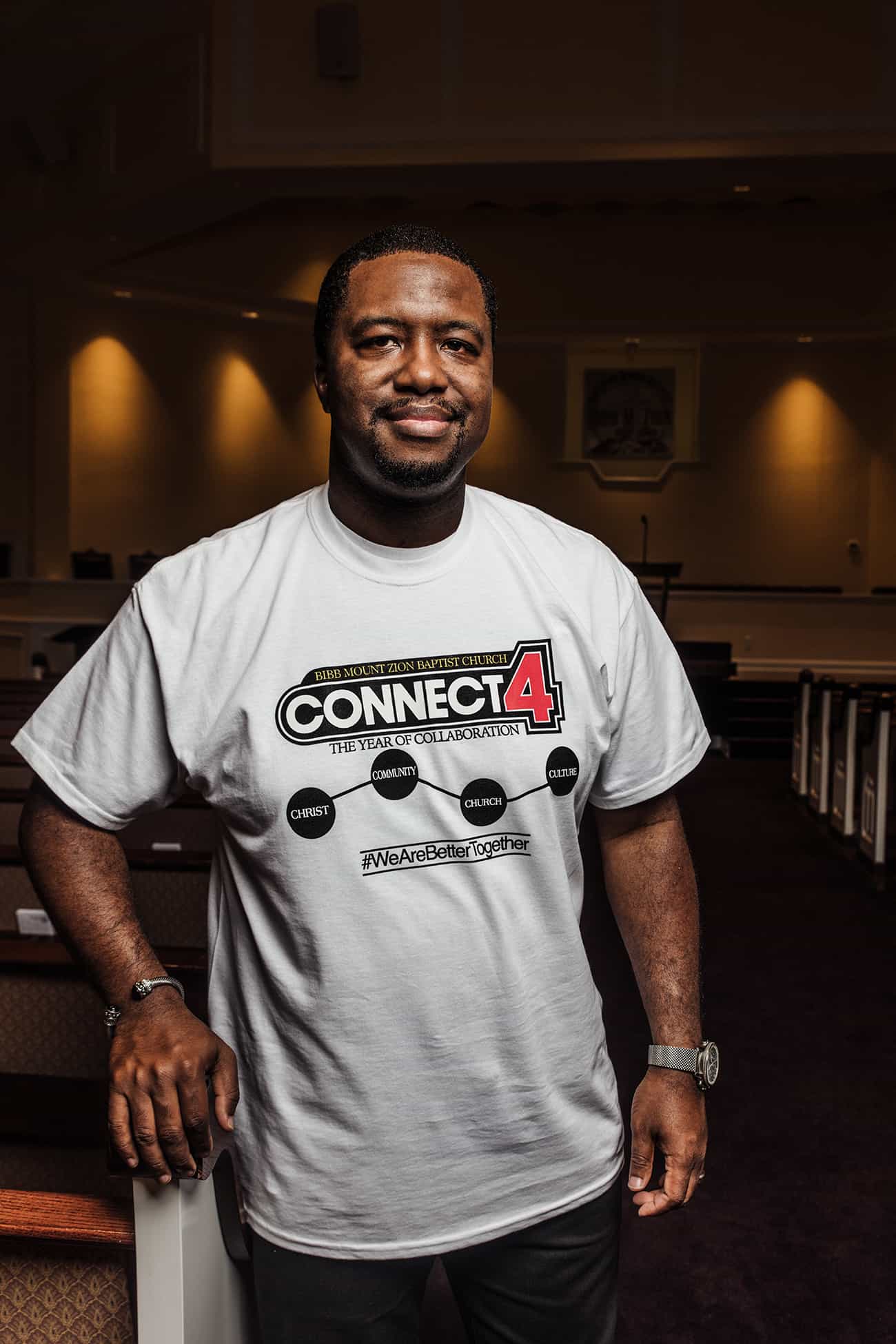 Trailblazers Adopt-a-School Initiative Builds Bridge Between Schools and Community
by Lillie Beck
Photography by Matt Odom
The Trailblazers Adopt-a-School Initiative was launched in January through a partnership with Southwest High School and Southfield Elementary School. Though unofficial, Ballard-Hudson is the targeted middle school for the initiative, which is an outreach of Bibb Mount Zion Baptist Church, located on Avondale Mill Road in Macon.
According to the mission statement, the Trailblazer Initiative is committed to "educate, equip and implement initiatives and activities that empower our youth to live transformational lives thereby accomplishing the purposes of God."
Trailblazers provide mentoring, support and educational opportunities for students at the adopted schools, as well as foster relationships between the community, parents, teachers and students.
"We believe by ensuring our children are provided the tools and every opportunity to succeed in life, we as a community will benefit," said Paul Little II, pastor of Bibb Mount Zion.
Student services include individual and group mentoring, educational field trips within Georgia, clothing, food, and college and workplace tours. Classroom proctors and supplies for academic instruction are provided to teachers at the selected schools. In addition, sustainability programming for parents has been implemented, such as parent success life-skill training.
"As a church, our goal is to be a vital part of the community and to support the vision that Dr. Curtis Jones and the Board of Education has established for our school system," Little said.
Going beyond the classroom, a representative from the Trailblazers Initiative will attendend all parent-teacher meetings, school board meetings and other applicable forums.
Trailblazer Initiative leaders believe that local education has a direct correlation with a community's economic stability and that an educated community with an employable workforce reduces crime.
"It is an established fact that there is a direct correlation between education level within a community and the ability to attract and retain businesses," Pamela Booker, director of ministry engagement at Bibb Mount Zion, said in aTrailblazers Initiative letter to local businesses and community leaders.
The adoption of the schools requires not only a time commitment but financial contributions to implement the many branches of the initiative. For more information or to donate to the initiative, call Bibb Mount Zion Baptist Church at 478-788-2766.