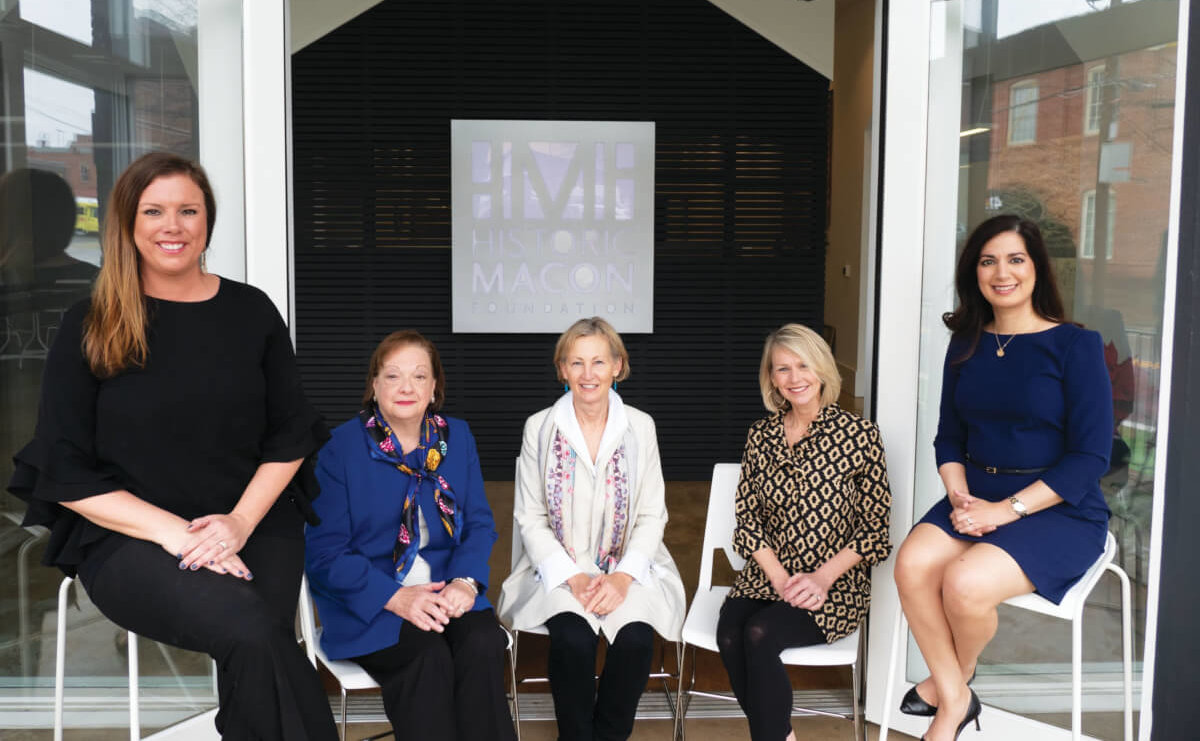 Women in Business 2020: Historic Macon Foundation
A special advertising section championing our local women in business. In partnership with Cox Communications. Photo by Jessica Whitley.
Shannon Fickling, Preservation Architect
Stafford Gudenrath, Director of Engagement
Anita Kapoor, Director of Finance and Operations
Sherry Olivier, Beall's Hill Coordinator
Candace Wood, Director of Development
338 Poplar St., Macon 31201 
 478-742-5084 
sgudenrath@historicmacon.org 
What is the mission of your business?
Our mission is to revitalize communities by preserving architecture and sharing history. 
How do you define success?
To us, success is working together as a team to revitalize the community by rehabilitating homes and businesses. One of our current projects has created nearly 50 new and renovated homes in Beall's Hill. 
What are you most excited about right now in our community?
We are proud to be a part of creating a vibrant, diverse and energetic downtown. It is exciting to work for an organization that has a vision to continue this mission each and every day. 
You might be surprised to know:
Historic Macon is the premier preservation organization in the nation and we received the Trustees' Award for Organizational Excellence from the National Trust for Historic Preservation. 
What is the most gratifying part of your job?
Making Macon a better place to live and play! 
We admire women who:
Step up and utilize their skills to make our community better. One example of this is Maryel Battin who joined Macon Heritage (which merged to become Historic Macon Foundation) in 1983 as the unpaid executive director. During her 17-year tenure, the organization saved and renovated homes and business, created a local tax credit program, surveyed neighborhoods to obtain National Historic Neighborhood recognition, created a revolving fund to save, purchase, renovate and sell homes to families and won many awards along the way. She left the organization ready to grow and today we are the premier preservation organization in the country. 
What was the best business advice you ever received?
Stick to your values and then what you believe in will become a success.  
I hope more women will:
Step up and make a difference. 
How could women better support each other?
Listen and encourage one another to dream big and go for it!