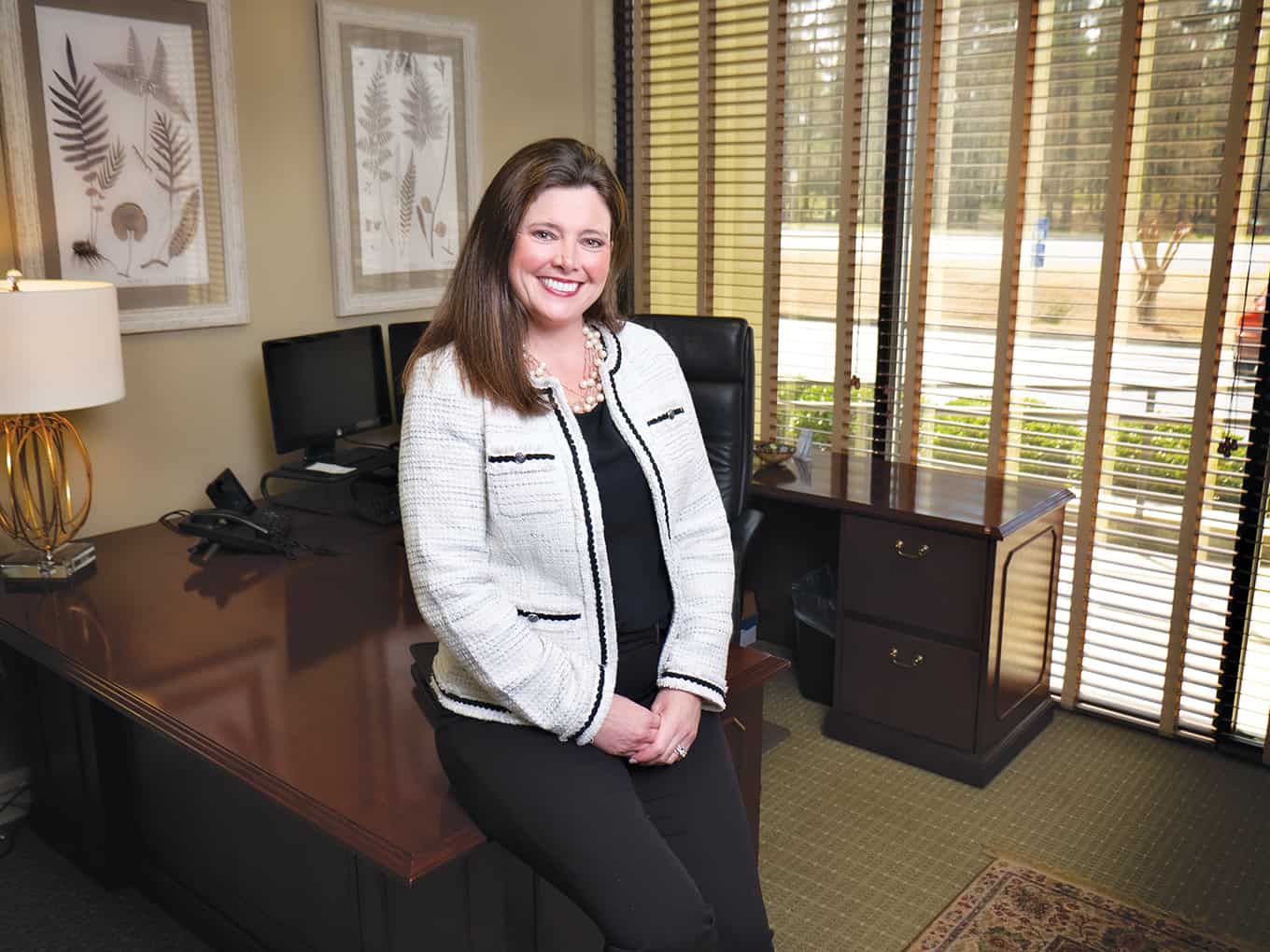 Women in Business 2019: Melanie Marshall
A special advertising section celebrating Macon women in business.
In partnership with Cox Communications
Photography by Jessica Whitley
Melanie Marshall
Market President, Renasant Bank 
4961 Forsyth Road, Macon 
478-405-5503 
Melanie.Marshall@Renasant.com 
renasantbank.com 
THE MISSION OF RENASANT BANK: Renasant Bank is a 115-year-old community bank that seeks to understand the clients and communities it serves in order to better meet their financial needs. Renasant Bank operates in Alabama, Florida, Georgia, Mississippi and Tennessee. 
HOW DO YOU DEFINE SUCCESS? In my opinion, true success is living a life well lived through faith, family and profession.  
YOU MIGHT BE SURPRISED THAT: We recently launched Rise with Renasant, a new women's empowerment initiative that works to make a difference for women in the communities we serve. At Renasant Bank, we are steadfast in our mission to support female leaders, achievers and innovators. Rise encourages women to pursue leadership positions within the businesses and communities in which they live. Rise supports female entrepreneurs taking the path less traveled.    
WHAT ARE YOU MOST EXCITED ABOUT RIGHT NOW? I am most excited about the continued revitalization of downtown. Since 2011, Renasant Bank has deployed over $70 million into downtown Macon. Renasant Bank has established two growth markets in Georgia for our bank: Atlanta and Macon. Our city is in great company to be in the same category as Atlanta. 
THE MOST CHALLENGING PART OF BEING A WOMAN IN BUSINESS: It's challenging to achieve a work and personal life balance. Life is busy, it can sometimes get chaotic and finding balance is key. Each day brings another set of challenges, and managing those to your best ability is critical to being successful.  
THE BEST BUSINESS ADVICE I'VE RECEIVED: Be willing to take risk. Sometimes, fear of the unknown keeps people stuck. Although I feel like I'm naturally risk-averse, the truth is I've taken a lot of risks over the years. I had faith in myself to take a chance and have overcome my fears. 
WOMEN CAN BETTER SUPPORT EACH OTHER BY: Our ultimate goal should be to help women rise to the professional level they desire to attain – whether that is gaining the skills and confidence to obtain the job they want, starting a new business, or finding the path to personal and professional success.