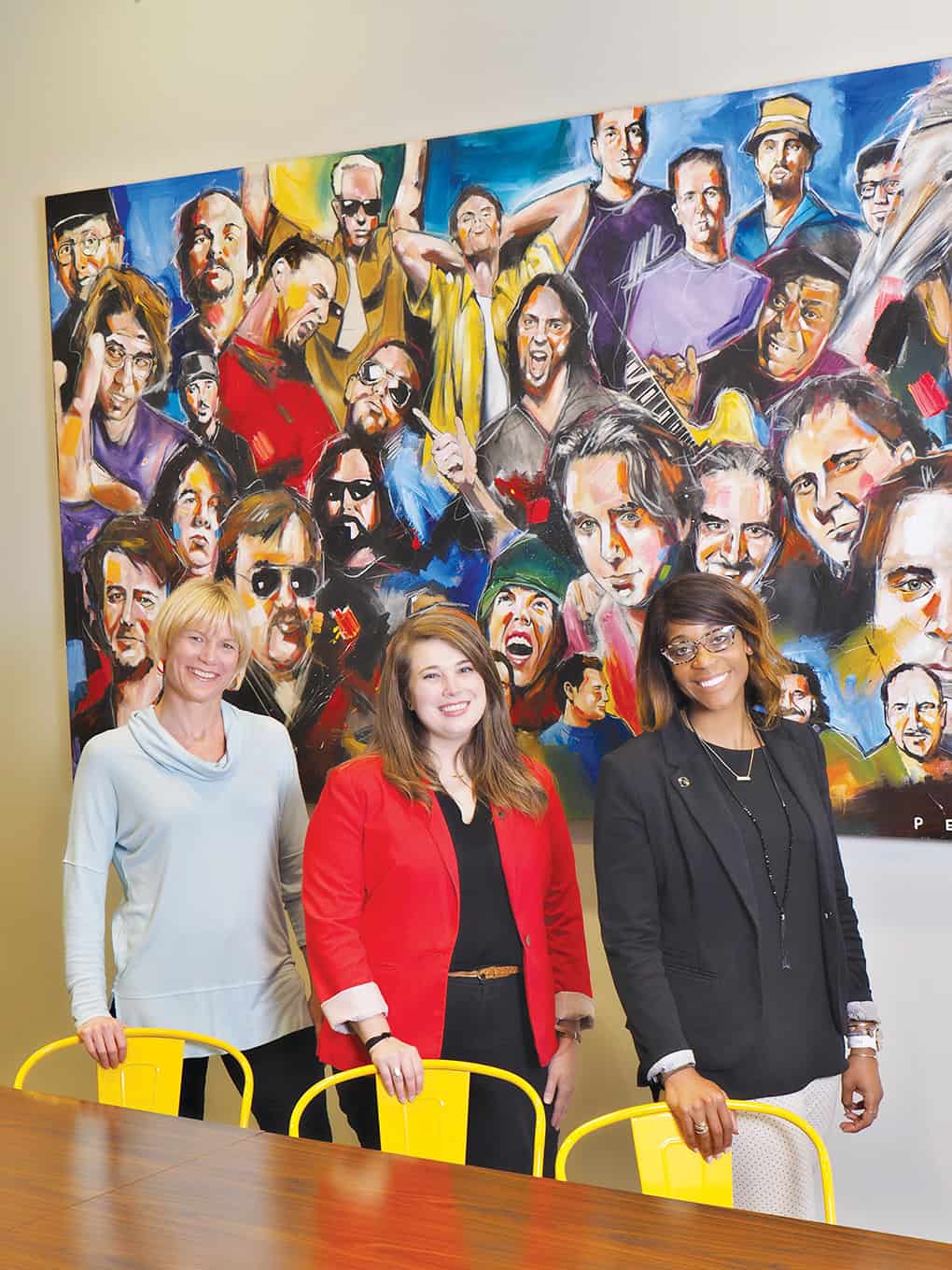 Women in Business 2019: NewTown Macon
A special advertising section celebrating Macon women in business.
In partnership with Cox Communications
Photography by Jessica Whitley
NewTown Macon
Bethany Rogers, Director of Business and Real Estate Development 
Emily Hopkins, Director of Place 
Erin Keller, Vice President for Development 
555 Poplar St., Macon 
478-722-9909 
newtownmacon.com 
THE MISSION OF NEWTOWN MACON: To attract, leverage and invest in the self-sustaining transformation of downtown Macon. 
WOMEN CAN BETTER SUPPORT EACH OTHER BY: Being cheerleaders for each other. When a colleague successfully completes a project, let her know. If you're inspired by a project of a work acquaintance, share it on social media. Shout out the successes of others without hesitation. 
ADVICE FOR WOMEN WHO WANT TO START A BUSINESS: At NewTown Macon, we work with aspiring and lifelong business owners. Some of the most successful business women are those who have built a comprehensive support system, so build your team. You'll need help with everything from bookkeeping to marketing. And success starts with you – you have to be disciplined with your finances, clear in your vision, and confident to go after what you want to be sustainable. 
YOU MIGHT BE SURPRISED THAT: We have eight full-time people on staff and five of those staff members aren't originally from Macon. This ratio shows that new people are moving to Macon who are passionate about this community and working beside lifelong Maconites to make real, positive, sustainable change. 
HOW DO YOU DEFINE SUCCESS? Success happens when everyone has a place at the table. We strive to be intentional and inclusive in our work to build a strong urban core for the entire community. 
WE ADMIRE WOMEN WHO: Remain humble. We often feel the need to boast our accomplishments – which is necessary at times – but allowing one's work to speak for itself often sends a clearer message than any social media post we can write. 
THE MOST GRATIFYING PART OF OUR JOBS: Working as a team to realize a community vision. Everyone on NewTown's staff brings a unique skillset and perspective to help fulfill our mission. Seeing each staffer thrive and collaborating with one another to increase the number of lofts, finance innovative new businesses, and create a sense of place in downtown Macon is extremely rewarding.