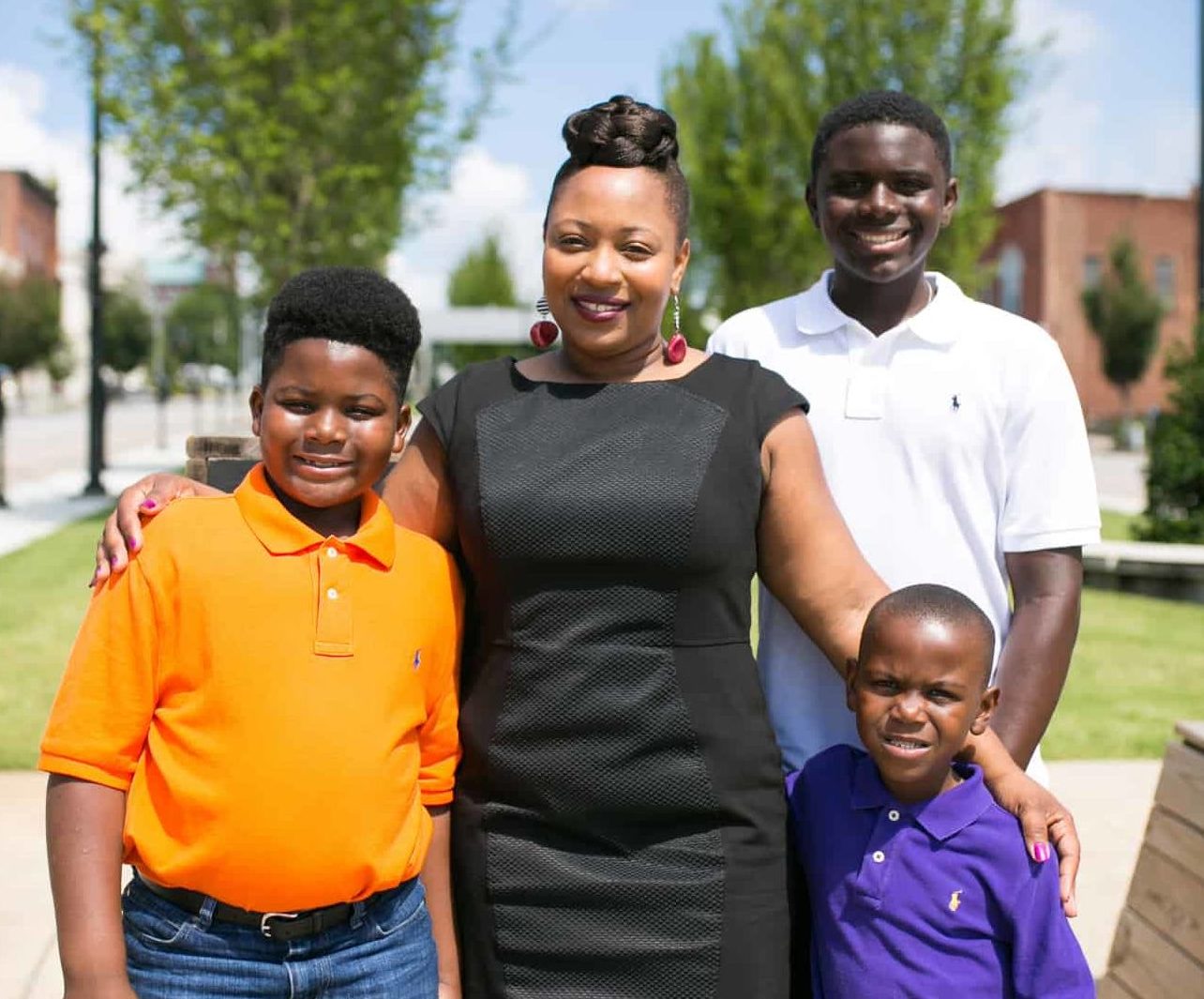 5 Under 40: Arizona White
Welcome to our 5 Under 40 young leaders for 2018. They are, as always, a talented, diverse group of young people who are moving our beloved Macon forward. We have always felt this annual project of Macon Magazine is an important one. Identifying interesting young people who are successful and giving back to the community in so many wonderful ways creates hope for our future.  Each year past young leaders nominate, vote and choose the new ones. They are all a privilege to know and a privilege to introduce to Macon Magazine readers. Enjoy! 
Arizona White, 37 
Real Estate Broker and Marketing Specialist, Gateway Realty Professionals & United Healthcare 
Macon Magazine: As you look to the future, what are your professional and personal goals? 
Arizona: My most important professional goal is to build mutually beneficial relationships in the community that will lead to growth and sustainability for my company and the organizations I represent. Personally, I want to stay in a position to hear from God and to move under his direction to make the most significant impact in everything I do. 
MM: You have shown a commitment to move this community forward in positive, important ways. Tell us about your activities in the community, especially those you're most excited about. 
Arizona: Macon has been my home for nearly 30 years. I am committed to the progress of this community. Currently, I serve as the chairperson of the Pan African Festival of Georgia, which celebrates African and African-American cultural diversity and the influence this culture has had on our local community. I also serve on the board of Community Partnership, a Georgia Family Connection Collaborative, which brings community partners together to develop, implement and evaluate plans that address the serious challenges facing Georgia's children and families. I serve on the board of Campus Clubs, a local student ministry that provides educational support and life skills training, and associate minister at New Hope Baptist Church. 
I am founder of the Phoenix Project, whose mission is to empower women and girls to live their best life through workshops and an annual empowerment conference for women. For 10 years, I have organized the annual College & Career Fest hosted by the 100 Black Men of Macon, which brings in more than 3,000 high school students from across Middle Georgia to learn about opportunities available to them after high school graduation. 
MM: Right now, what is the best thing going on in Macon? 
Arizona: I am excited about life. I am the mother of four sons, who inspire me to be my best and to live each day to the fullest. I am especially inspired by my youngest son, Journey, who has Hypoplastic Left Heart Syndrome. After undergoing open-heart surgery three times, he still has a brilliant smile that reminds me that life is all about your perspective. He motivates me to seize the day – every day – and to take on every new challenge with a smile. 
MM: Right now, what is the best thing going on in Macon? 
Arizona: The best thing going on in Macon is the excitement and momentum I see happening in our millennial population. I am hopeful that we will see more political and community involvement from this demographic. I am excited about the opportunity for Macon to have fresh, new leaders with innovative ideas to continue to move the city forward. 
MM: What really needs to change to encourage continued progress in our city? 
Arizona: Macon-Bibb County needs a shift in leadership. I see it happening. It's time for the torch to be passed to the younger generation to lead the city. Macon also needs fresh, new, innovative entrepreneurial endeavors to encourage economic development. 
MM: What are you, personally, committed to accomplishing in Macon and why? 
Arizona: I am personally committed to serving and playing whatever role I can to propel Macon-Bibb County to the next level. I am passionate about entrepreneurship, as well as economic and community development. I hope to be able to make a difference in those areas.