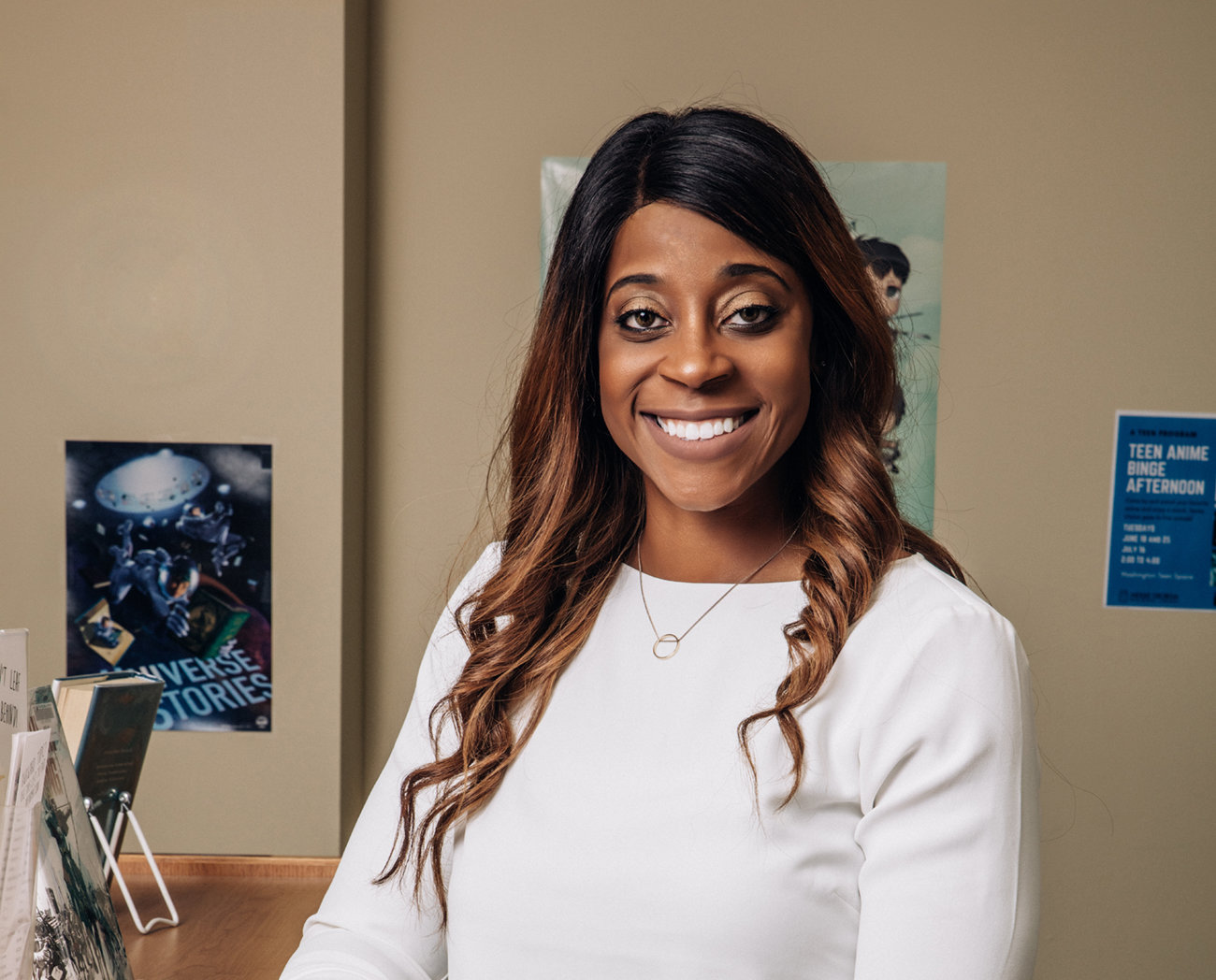 5 Under 40: Erin Keller
Erin Keller, 33
Non-Profit/Community Development, Vice President for Development, NewTown Macon
Tell us about your activities in the community; especially what you're most excited about?
It's my pleasure to advance segments of this community by serving as a board member for a few local nonprofits, volunteering with my Rotary Club and also giving back to my alma mater, Mercer University. I am especially honored and privileged to serve as a small group leader for Mercer's leadership program, Leadership Mercer. This volunteer opportunity is unique, as it offers me the chance to combine my love for Mercer, leadership, mentorship and Macon all into one. 
As you look to the future, what are your professional and personal goals?
I am most looking forward to continuing to do my part in helping Macon thrive as a community. Personally and professionally, I believe Macon to be a special place and I remain committed to using my innate talents for the betterment of this city. 
What are you personally committed to accomplishing in Macon and why?
Doing my small part in making Macon better for the next generation. The bones of our community are pure. No doubt we have challenges, but so does every city. I firmly believe if we acknowledge the areas that we need to improve, work on it, yet focus on the good and positive, Macon will know no heights. 
Right now, what is the best thing going on in Macon?
Collaboration. Public and private entities are, now more than ever, intentional about joining forces, and consequently combining resources to make transformational change. As Helen Keller said, "Alone we can do so little; together we can do so much."
What is your vision for our community?
Cities exist, communities are made! In the last few years, Macon has evolved as a true community, where pride exists and residents are choosing to be hopeful. My vision for our community is simple: less personal agendas and more of a communitywide agenda. In addition, I would like to see us expand on our renewed civic pride to be even more forward thinking, for folks to read before making an opinion or voting, to try something new, and to listen to someone who doesn't look like you. 
What needs to change to encourage continued progress in our city?
I strongly believe Macon is on the precipice of something transformational. However, in order to obtain this transformational potential, we, as a community, need to approach that comfort zone and boldly step out of it. We need to listen to folks we haven't listened to before, trust people we haven't trusted before, consider doing things differently, and genuinely have hope that together, all of Macon will be proud to reside in this community. 
When you talk about Macon to people who don't live here, what do you tell them?
As a young professional, you have an honest opportunity to get involved and make true change here. During an On The Table discussion last October, someone made this compelling statement, "If you want to consume culture, go to a big city, but if you want to create culture, Macon is where you want to be." I also implore people to not compare Macon to other cities. I choose to accept her as she is, flaws and all. She has given us a great story to tell, and it's up to the community what we choose to harp on – her positive or negative stories. 
What does it mean to be a good leader?
An individual who understands that leadership is really about empowering people, while also exhibiting characteristics of honesty, communication, trust and understanding. I believe effective leaders know, understand and appreciate that leading people is much more about treating people with respect and dignity and typically, the results and the success will follow. 
What do you consider your greatest achievement?
Though it wasn't always fun and there was a great deal of sacrifice involved growing up, earning a collegiate athletic scholarship to play basketball is one of my greatest achievements. Now, more than 10 years removed from that experience, I sometimes think back and wonder how I did it. Balancing my studies, the expectation to perform on the court, practice times, weightlifting, having friends, and consistently reminding myself that basketball shouldn't define me. My being a student-athlete taught me many life lessons: being truly committed to something you love, figuring out the art of time management, being disappointed and working hard to reap the fruits of your labor. For me, all of these lessons assisted in my transition to adulthood. Life gets crazier and even more unpredictable, but because of this experience and a lot of faith, I am a better person for it.
What are three qualities that got you where you are today?
My father always told me, "Never be afraid to roll up your sleeves and get in there." From this phrase, I make every effort to continue to rest on the three top qualities that have aided in where I am today: humbleness, realness and hard-working.