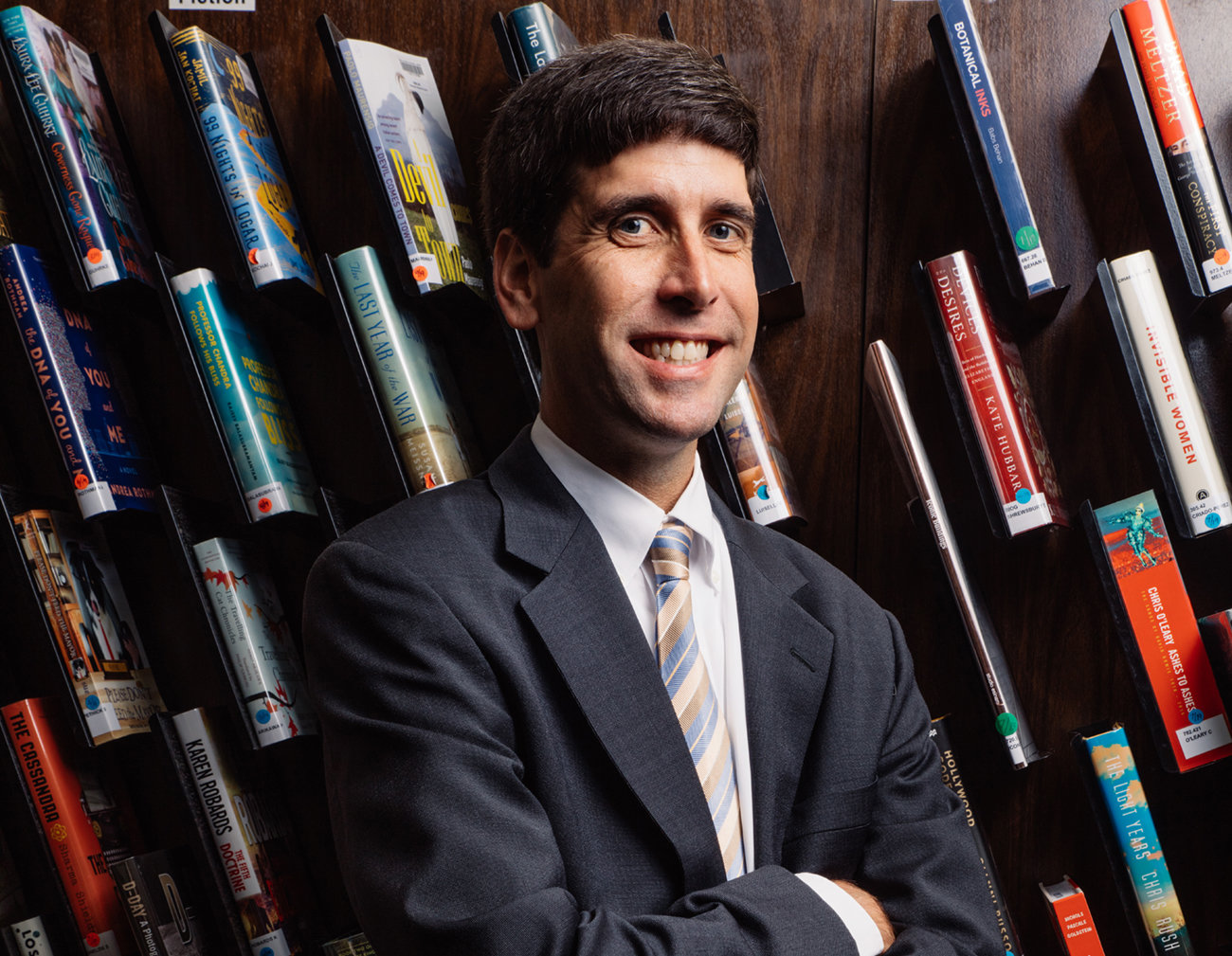 5 Under 40: G. Boone Smith IV
G. Boone Smith IV, 37
Attorney/Partner, Smith, Hawkins, Hollingsworth & Reeves, LLP.
Tell us about your activities in the community, especially what you're most excited about.
With two young boys ages 4 and 2, we absolutely love the Museum of Arts and Sciences. I have been involved there as the attorney for the Board of Directors and was named the president-elect for 2021. Additionally, this year I joined the Board of Directors of the Community Foundation of Central Georgia. It has been a great experience to see the many groups and projects that the Foundation helps and the many philanthropic visions it facilitates.
As you look to the future, what are your professional and personal goals?
My professional goals are to continue to provide consistent representation for my clients as they plan their estates, as well as to help those clients with their other business and philanthropic needs. Personally, I want to continue to be a good member of our community while balancing the needs of my young family.
What are you personally committed to accomplishing in Macon and why?
Continuing to fully support the organizations that I am part of, and to work on new projects as I am able to be an effective participant. My wife, Amanda, and I both work full time as attorneys, and the best thing I know to do is to participate when I can and allow others who are better suited and situated to step in when circumstances won't allow me to take part.
Right now, what is the best thing going on in Macon?
The people. People in this community are excited about Macon. They want to be a part of it or they want to make it better. It has been interesting to see – when I returned for law school in 2004 and then for good in 2008 – the evolution of the community. In the past, there were people who only wanted to talk about issues and challenges surrounding Macon. Now, people generally want to talk about what is going on in Macon, what is next in Macon or the different ways that they are participating in Macon. It really has been an exciting thing to see.
What is your vision for our community?
It seems that many good people are trying to work with other good people to make a difference. Many people are intentionally attempting to find ways to partner together to ensure that resources get to parts of the city that historically have not benefited equally from the city's economy. While not perfect, there are more and more groups trying to listen to each other and to find ways to respectfully collaborate in different aspects of life in Macon.
What needs to change to encourage continued progress in our city?
There are many younger and different people who are trying to get involved in the political process, whether through increased activism or running for office. With that energy comes progress in the form of city government, as well as through the life blood of the community. That doesn't mean that people who have represented the community through many years of dedicated public service need to be replaced, but competition in politics seemingly requires governments to reflect the will of the community – or the officials don't remain in their positions for very long. Many of these new leaders may have been frustrated in some form of their civic life and are utilizing that frustration in hope of making change. In my opinion, that is very healthy for a government as well as for a community.
What would be a missed opportunity in Macon?
To turn down the prospect of an opportunity for the community simply based upon on who brings it to the forefront or how it is presented. Macon has improved at listening to different people and different ideas, and has become more receptive to taking chances when supporting entrepreneurs or people trying to make a difference. Macon has become much more of a place where ideas are allowed to be tried and supported, which has led to some great successes.
When you talk about Macon to people who don't live here, what do you tell them?
I tell them that when I decided to return home to work with my father and his law firm Smith, Hawkins Hollingsworth & Reeves, LLP, it was one of the best decisions I ever made. Since coming to the firm, I have had the opportunity to work with a range of people through estate planning, business and philanthropic needs. To provide those services in my hometown and to work with this group of great attorneys has been a privilege I have enjoyed, and hope to enjoy during the duration of my career.
What does it mean to be a good leader?
Good leaders are ones who have principles and are who committed to those principles but will also listen to their fellow stakeholders to determine the right path forward. To me, a good leader is able to lead by being committed to what they believe in, but also has to be responsive enough to go in a different direction in the event the circumstances require such a change.
What do you consider your greatest achievement?
My family. I have a wonderful wife, Amanda, and two beautiful boys George, 4, and Bridges, 2. Our ability to both be full-time attorneys and to raise these two boys has been my greatest achievement.
What are three qualities that got you where you are today?
Patience, the ability to listen, and being generally friendly in all of my personal and business dealings are the three qualities that have helped me get where I am today.