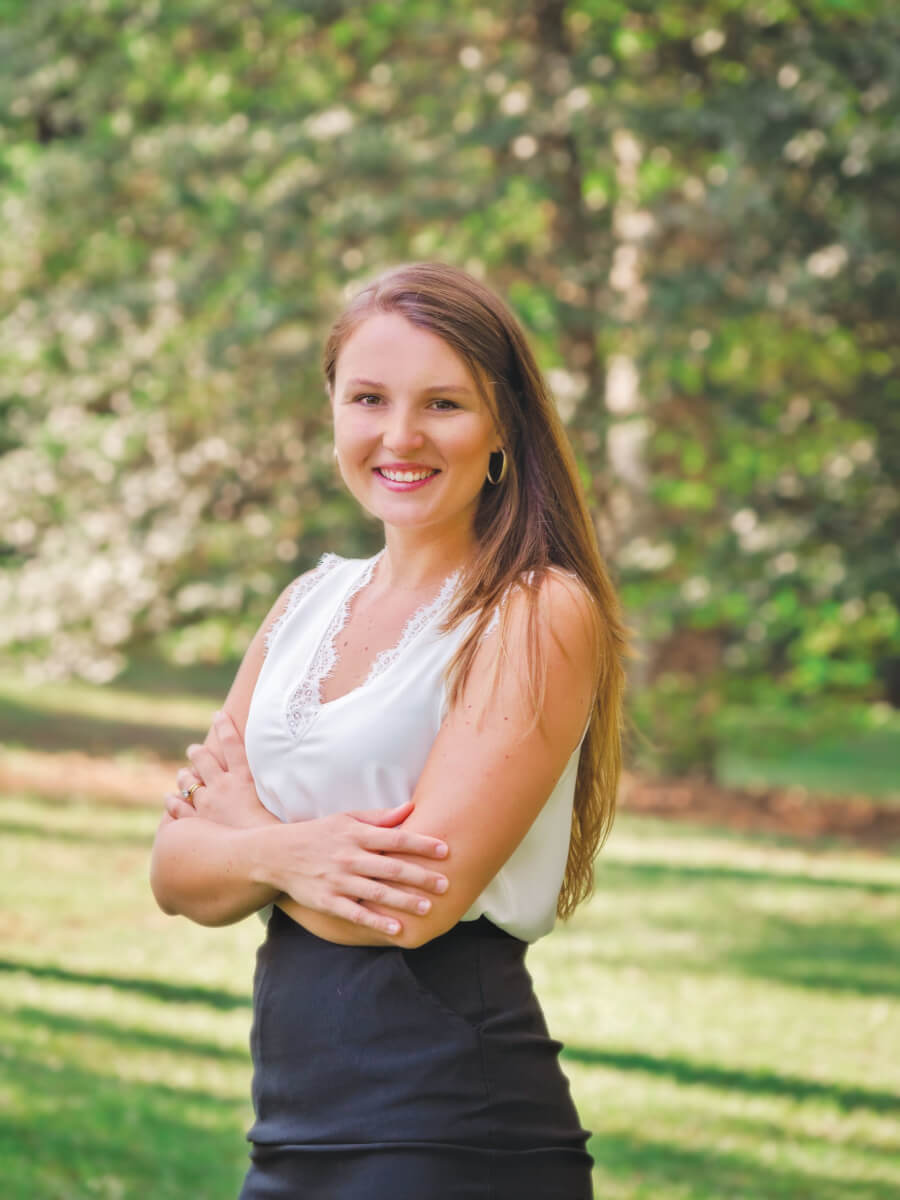 5 Under 40: Kaitlynn Kressin
Kaitlynn Kressin, 27
Business Owner, Just Tap'd, Ocmulgee Brewpub and Fall Line Brewing Company
Tell us about your job, and why you chose your career field.
My parents, grandparents and great-grandparents were all entrepreneurs. I guess it's in my blood, but it wasn't my original intention. I went to college at Mercer University to study sociology and psychology with a focus on community development. I wanted to help my community, give back and make a difference. I'm blessed to be able to do what I love while still doing what I can to help my community and the people in it.
Tell us about your activities in the community, especially what you're most excited about.
I am a former board member for Loaves and Fishes Ministry and current treasurer for the Magnolia Soap Box Derby. I recently served as president of the Downtown Macon Community Association, a group of downtown business owners, nonprofit directors and residents who have an interest in continuing to support Macon's thriving urban core. I currently serve as the vice president for Bragg Jam Inc., a nonprofit organization led by an all-volunteer board charged with curating community through arts and music in Macon-Bibb County. I'm very excited to be assisting in leading the awesome team of individuals who plan one of my favorite events in Macon!
As you look to the future, what are your professional and personal goals?
I hope to continue to serve my community and grow my businesses. We're never fully sure what's going to be next, but we keep our eyes and ears open for new opportunities for investing in our community.
What are you personally committed to accomplishing in Macon and why?
Changing the narrative. I was born and raised in Macon and I'm very proud of it. Our rich history, culture and diversity makes us so unique, yet violent crime and negativity seem to constantly overshadow the good that's happening here. I'm committed to changing the narrative and showing others that Macon-Bibb is a beautiful place to live, work and play.
Right now, what is the best thing going on in Macon?
Our leadership is making a huge impact at the local level, which is being recognized across the state and nation. Their tenacity and teamwork are making waves in our community and are encouraging positivity and problem solving in ways that have never been done before.
What have you learned about yourself or people during 2020?
I believe in kindness and I choose to be kind. We all have our days, but what we know about the lives of the people we encounter is so very small, we should never have the audacity to be anything but kind. These current events have proven just how little we know about each other and our stories. In light of that, I hope people choose kindness.
What is your vision for our community?
My vision for our community is consistently becoming a reality. Small wins every day are making so many dreams come true for better green spaces, better housing, better schools and better businesses. When we put our visions together and find the best version of those combined visions, that's when great things happen.
What needs to change to encourage continued progress in our city?
Again, our narrative. We can't stay stuck in the past. We have to pay attention to what great things we have now and look forward to what the future can be with positivity and optimism.
What would be a missed opportunity in Macon?
To not show tourists in our city the very best Macon has to offer would be a missed opportunity. When travelers come from all over the world to visit our quirky little city, I consider it an honor. To not recognize their ability to choose anywhere else in the world to travel would be a missed opportunity to turn a one-time tourist into a lifelong believer in Macon and, hopefully, a future resident.
When you talk about Macon to people who don't live here, what do you tell them?
Everyone knows about Macon's rich music history and beautiful architecture, so when I tell people about Macon I choose to tell them about its vibrant livability. With low cost of living, a booming business industry, a lively urban core, family-friendly festivals, a nationally recognized school system and so much more, the quality of life in Macon is one you don't come across often and shouldn't pass up if you get the opportunity to experience it.
What does it mean to be a good leader?
A good leader doesn't always lead. They know when to let others lead, who to follow and when it's time for them to lead themselves.
What do you consider your greatest achievement?
In 2019, I won the Greater Macon Chamber of Commerce Small Business Leader of the Year award. It was a huge professional accomplishment for me to be recognized alongside so many other great business leaders and one I will forever be proud of.
What are three qualities that got you where you are today?
To me, a leader should be optimistic, driven and humble. I hope to exert those qualities in both my professional and my personal life.