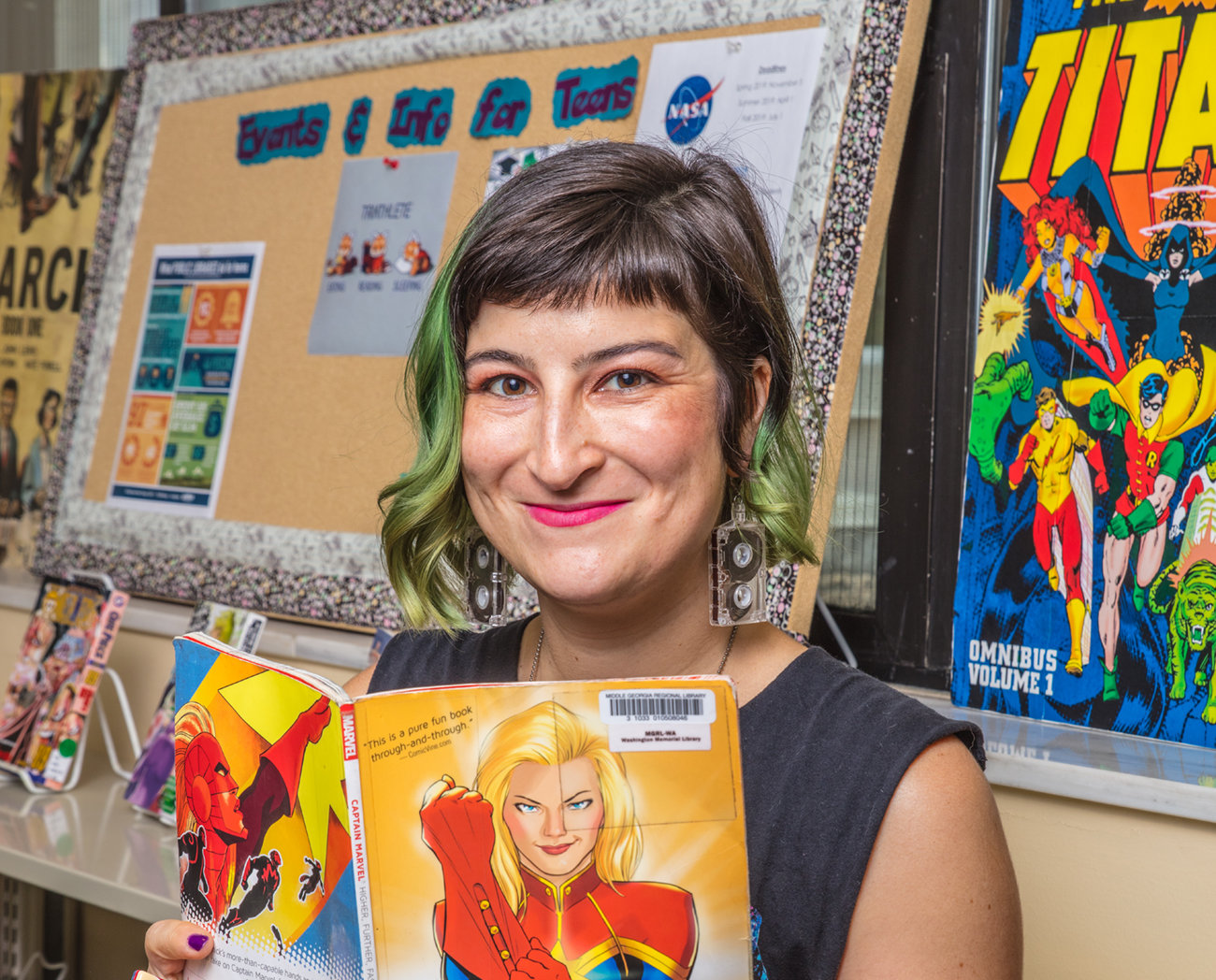 5 Under 40: Leila Regan-Porter
Leila Regan-Porter, 36
Executive Assistant, Otis Redding Foundation | President, Board of Directors of Bragg Jam
Tell us about your activities in the community, especially what you're most excited about?
I've been on the board of Bragg Jam since 2013, and before taking the helm of president I was marketing co-chair, which is a role that has changed immensely as the festival and promotional tools have grown. Seeing Bragg Jam grow from a handful of stages to this far-reaching umbrella that covers Second Sunday and the Magnolia Soap Box Derby has been so inspiring, and getting to take a step back and see the fruits of our labors on the big weekend is awesome. 
During normal working hours, I'm at the Otis Redding Foundation, where I've been since moving to Macon in 2012. The organization has spread its wings to reach so many more kids in music, and I love hearing students talk about how the programs have affected them in a myriad of ways, like how they've made new friends who they want to make music with, or how it's given them confidence to go after something else, or how they never thought they could write a song and now it's all they want to do. 
As you look to the future, what are your professional and personal goals?
As long as I'm connecting to this community in some meaningful way, I'll be happy. I'll always be willing to work hard for a cause I believe in, something that helps and makes a difference in people's lives. Macon is so lucky because there are always people who care and want to use their time and skills to make it a better place. 
What are you personally committed to accomplishing in Macon and why?
Bringing people together to show that we are more alike than we are different means a lot to me. We can argue about a lot of things, and anyone can find faults in what you're doing, but unless they are willing to help out and find a solution, you've just got to do your best with what you've got. Bragg Jam and the Otis Music Camp always bring people of all different types together and I'm so proud to help make both of them become a reality. 
Right now, what is the best thing going on in Macon?
We've got a lot of young people putting down roots here, planning on bringing up families and continuing their careers. They are dedicated to making Macon a better place – not just through their jobs, but through all the volunteering, lending a hand, coming together and celebrating where we are and where we can go. 
What is your vision for our community?
We have so much momentum going in a few areas, and it's easy to get caught up in that bubble. I'd love to see that momentum spread around the whole city, to equalize opportunities in areas that have been ignored while downtown has flourished. 
What needs to change to encourage continued progress in our city?
Viewing Macon as many parts which create a whole city, instead of ignoring the parts to which we don't belong. Recognizing what each neighborhood is accomplishing and what they need, and how we can help each other out with the work we are already doing. We should reward the great work that is going on under the radar in all areas of the community. 
What would be a missed opportunity in Macon?
Taking the time to cross neighborhood lines to talk to each other and see the common problems we all face, and share solutions and resources is something that could bring us all closer together. The best example I saw was On The Table, where people really got to see how they relate to each other. 
When you talk about Macon to people who don't live here, what do you tell them?
The people here are so incredibly friendly and giving, and the city is a beautiful, vibrant place that would surprise them. The architecture is so stunning and it's so easily accessible; you just walk down the street and see the most beautiful buildings. The food scene is so fabulous – not to mention the home brewed beer that is popping up all over the place. 
What does it mean to be a good leader?
Listening to those around you, and making sure everyone gets a chance to share their thoughts, but also having strong conviction and sense of self. 
What do you consider your greatest achievement?
Being able to do and be all the things I love and staying true to myself while being a worker, a leader and a mother – all of that incredibly. 
What are three qualities that got you where you are today?
A strong sense of self.

A passion for and belief in what I do every day, whether it's volunteer work, job or being with my family. 

A good work ethic and dedication to getting the job done.