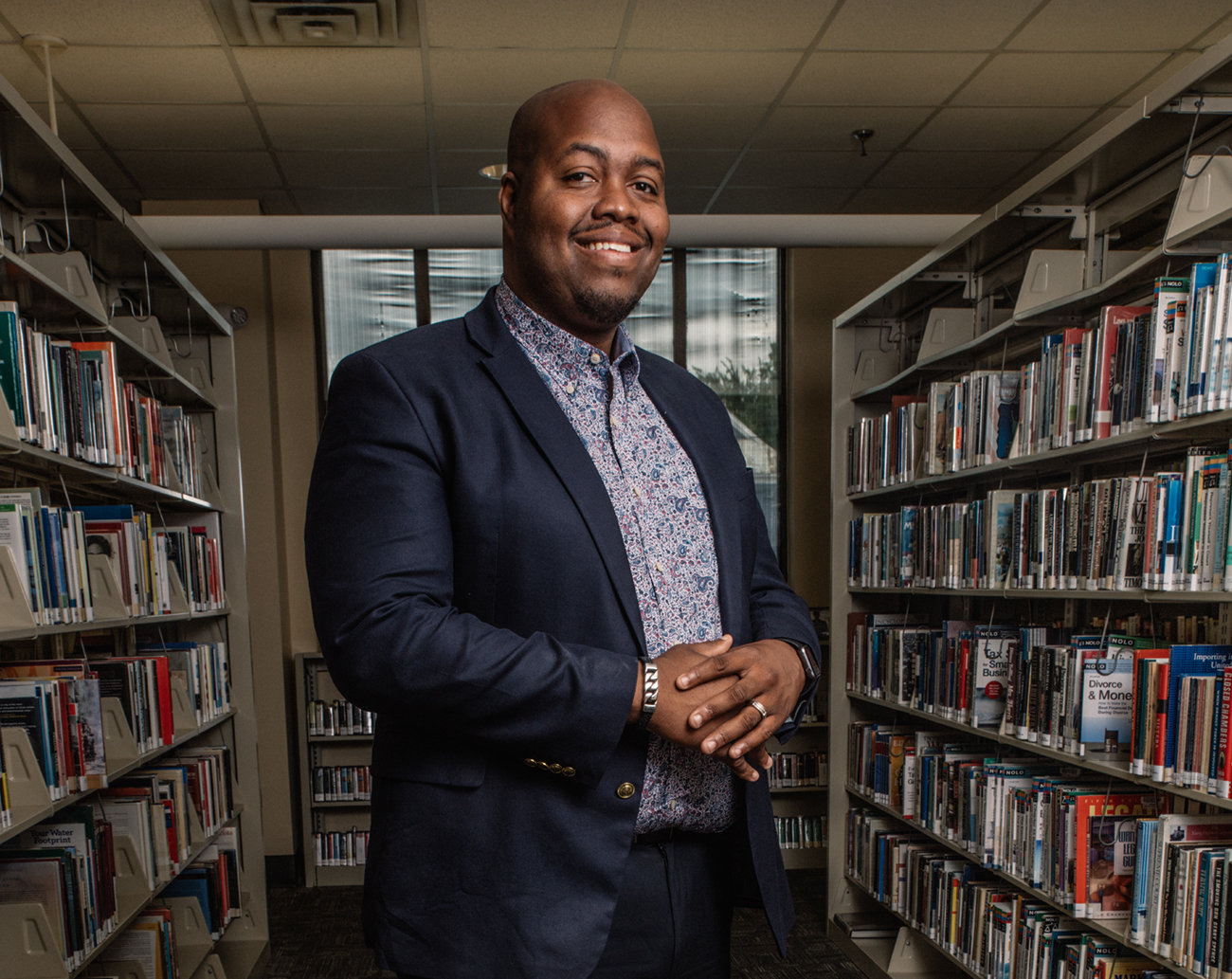 5 Under 40: Nicholas Farley
Nicholas Farley, 34
Executive Director, IMIME, INC. | Youth Pastor, Lundy Chapel Baptist Church
Tell us about your activities in the community, especially what you're most excited about.
I'm most excited about IMIME Empowerment Center. IMIME is a youth nonprofit organization where we mentor, impact, motivate and educate at-risk youth by providing positive influence and opportunities for them to creatively express themselves through the artistic expressions of mime and dance. Our team offers weekly empowerment mime and dance sessions, fitness classes and tutoring for students within our community.  
As you look to the future, what are your professional and personal goals?
My professional and personal goals are to continue to develop, to grow and to expand my reach. I want to continue impacting our community and providing resources that will help empower young people to become intelligent, productive and exceptional citizens. We want to eventually open more youth centers that will assist in engaging, enhancing and enriching the lives of our youth. 
What are you personally committed to accomplishing in Macon and why?
I'm personally committed to empowering the next generation and changing the culture of Macon and Middle Georgia. I have always had a heart and a passion for helping and mentoring young people. My desire, through community outreach and community impact, is to see young people win in every aspect of life. 
Right now, what is the best thing going on in Macon?
This may be bias, but I believe the best thing going on in Macon is IMIME! Our program gives young people a positive atmosphere to express themselves and to learn and grow. We're committed to developing relationships with our youth and empowering them. 
What is your vision for our community?
My vision is to have a powerful community that is unified, operates in love and works together to make improvement for the better. I believe we are better together and that collaborations are everything. We can accomplish so much more if we would all come together for the same purpose and goal, which is to make Macon the best place to live, work and worship.  
What needs to change to encourage continued progress in our city?
I believe that as a community we need to become more unified and to show more love to each other. If we want to see more progress, it's going to take unity, love and collaborations in order to see the changes that we want. 
What would be a missed opportunity in Macon?
I believe a missed opportunity in Macon is any opportunity that we don't take advantage of to perform community outreach and impact someone's life. 
When you talk about Macon to people who don't live here, what do you tell them
?
I tell everyone that Macon is a beautiful and great place to live, work, worship and raise a family.  The city has a rich history and the development of downtown is growing by leaps and bounds. Despite the negative attention we receive sometimes on social media and the news, I still believe Macon produces great people and great things. 
What does it mean to be a good leader?
To me, a good leader is a servant leader – one who serves the people and works to produce positive changes and results. A good leader is one who is consistent, dedicated, hardworking and driven to achieve success. 
What do you consider your greatest achievement?
My greatest achievement, at this point in my life, is being a successful father and a community leader. My most precious gifts are my children and I'm blessed to be able to impact and serve a great community.
What are three qualities that got you where you are today?
My faith in Jesus Christ, knowing that in him all things are possible.
Being a consistent leader, always serving and staying faithful to the vision.
Hardworking attitude, always giving 110 percent to accomplish the mission and to see results.