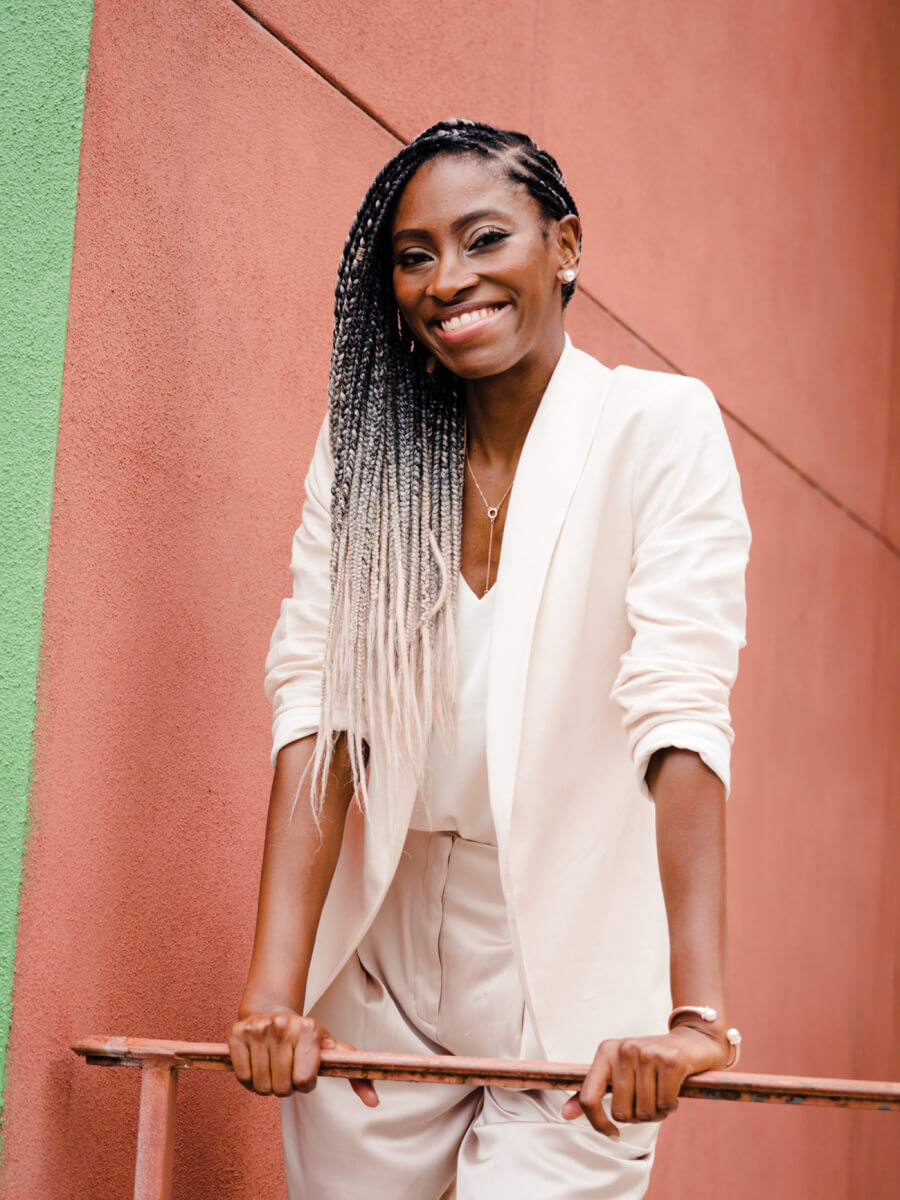 5 Under 40: Tonja Khabir
Tonja

Khabir

,

33
Executive Director, Griffith Family Foundation
Tell us about your job, and why you chose your career field. 
As the executive director of the Griffith Family Foundation, I have orchestrated the design and implementation of a social justice framework for inclusive and community-centered grant-making in Middle Georgia. I enjoy creating opportunities to better engage organizations and grassroots leaders for sustainability and impact. My background in international public health and grassroots nonprofit leadership led me to this space of social justice philanthropy. My passion for community, culture and connection is what encourages my efforts daily.  
Tell us about your activities in the community, especially what you're most excited about. 
I am passionate about history and culture, particularly as a means of encouraging anti-racism and racial equity. With a team, I worked to establish the Central Georgia Empowerment Fund, a black giving circle, to encourage inclusion in philanthropy, as well as the Black Business Support Fund to support black businesses disproportionately impacted by the COVID-19 pandemic. 
In 2018, I began an ongoing project to highlight the former Bobby Jones Performing Arts Center to organize community members through collaborative planning. The goal was to tackle blight, mobilize community and showcase the history and culture of the Pleasant Hill neighborhood.  
What are you personally committed to accomplishing in Macon and why? 
I am personally committed to creating opportunities for people to connect to history/culture and with each other.  
Right now, what is the best thing going on in Macon? 
During August 2020, the Central Georgia Empowerment Fund is celebrating Black Philanthropy Month in Middle Georgia. It's an opportunity to create a space of healing within philanthropy by encouraging the inclusion of black leadership and giving to black nonprofits. I love being able to highlight all organizations that are doing great work in our community. This year, we have connected with speakers across a national platform, including Edgar Villanueva of Decolonizing Wealth and Ebonie Johnson Cooper of YBGB Institute, to discuss the issue of equity in philanthropy. I am excited that Macon–Bibb County will be able to learn from these individuals, but also excited that we will be able to share and connect our mission to others outside of the city as well. 
What have you learned during these pandemic times? 
I spent a lot of the pandemic seeking grounding. I sat on the floor for hours. Because I was also recovering from a recent surgery, I learned in a very real way that on the other side of pain, trauma, confusion and anxiety, there is healing. It may not look or feel pretty in the moment, but if we give ourselves that space and time to heal (physically and mentally), we are better able to be on the frontlines of any form of change. 
Audre Lorde said that caring for oneself is not self-indulgent, it is an act of political warfare. The challenges we face in this time are real, and we must be prepared for the long game in every case. I hope that people truly find grounding for themselves to enable them to better address these difficult times.  
What is your vision for our community? 
Connection. If we as a community are able to better connect with each other, we could really produce some magic. 
What needs to change to encourage continued progress in our city? 
I am excited about the ability to redefine leadership, access and power. In order for our city to progress, it is important to continuously ask ourselves, who holds the power? Are we centering the voices of comfort or are we centering the voices of change? 
Power sharing transcends cross-cultural dialogue (intergenerational, interracial or even between industries). It means taking real steps to create access and equity. Sometimes those steps are backward to truly hear voices of those who have been marginalized. I want to see this community invest millions of dollars into neighborhoods, initiatives and businesses led by people of color – including emerging and grassroots leaders, differently abled and those from the LGBT+ community – in order to create that access and political imagination. If we say we want progress, progress has to be central to every step of the process. 
What would be a missed opportunity in Macon? 
Ending the conversation of racial justice at the removal of the local monuments of oppression would be a missed opportunity. We ain't done yet! We have not even scratched the surface. Do we want comfort or do we want change? Do we want performance or do we want action? Do we want to invest in projects or do we want to invest in people? We would completely miss the opportunity to fully commit to all of the beautiful residents of Macon-Bibb County if we become satisfied or weary at this stage.  
When you talk about Macon to people who don't live here, what do you tell them? 
When I talk about Macon to others, its usually personal. I talk about how though the small–town vibe is reminiscent of humble beginnings, it is, however, a hotbed of talent, ideas, creativity and energy that can transform this world. I tell them about the people that I know who are the drivers of change, like my colleagues Christele Parham, Ashley Gadson, Tedra Huston and Nancy Cleveland. I tell them about how our history has already laid the groundwork for possibility, like that of Pleasant Hill and Cotton Avenue. And I never forget to mention that amidst its many challenges are opportunities, and I will continue to find ways to ensure that everyone has equal access to each of those opportunities.  
What does it mean to be a good leader? 
In 2019, I participated in a national year-long fellowship for Philanthropic Professionals with the Funder's Network, called PLACES. The first and most important lesson I learned while participating was about leadership. 
In order to be a good leader, you have to be good to yourself. For me, that means being grounded. It also looks like finding space to heal. When working in high-paced or difficult environments, it is important to be able to always be in touch with yourself. If that means practicing self-care, prioritizing family time after 6 p.m. or any spiritual practice, it's a game changer for being prepared for the warfare on the ground. 
What do you consider your greatest achievement? 
In May 2019, I was awarded the distinguished honor of giving the Commencement Address at Wesleyan College.  
As a child from Anthony Homes, I attended summer camp on Wesleyan's campus courtesy of youth programming created by Catherine Meeks. It became a full circle moment to learn that that very programming was supported by the foundation where I now serve as executive director. 
It was humbling to be able to chat with young tweens Raniriah and Janiya, current students in the Aunt Maggies program. Twenty years ago, they were me. It was an esteemed honor to be able to share some insightful words with the 100-plus graduates of the women's college.  
What are three qualities that got you where you are today? 
My mom often shared that when she'd visit me in the baby room after giving birth, all the other babies would be crying. I'd be in my little crib giggling. Since then, I have been patiently minding my business, being imaginative and laughing. I truly believe those are three qualities that have gotten me where I am today.