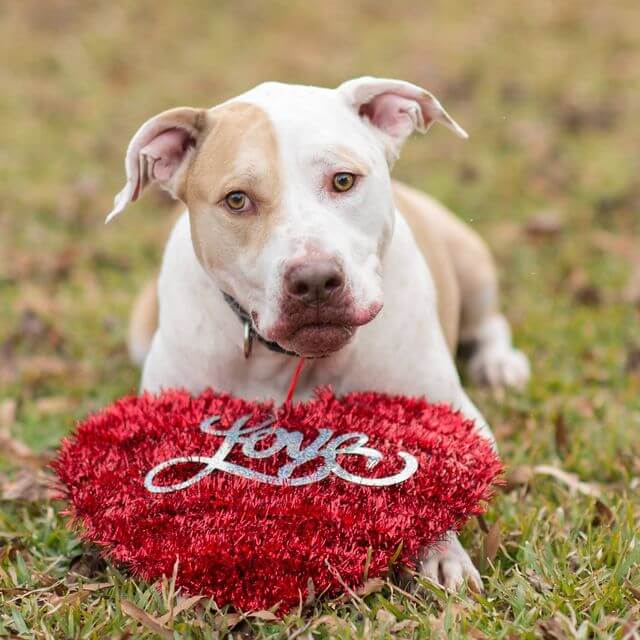 A heartfelt farewell to AC Pup
And so here we are. We knew this day would come. After all, 13 years is quite an advanced age for a big dog. But no matter how aware we were this day would come, our hearts could not prepare. There are some who come into our lives and into our community, who make such an indelible mark you think they'll live forever.
AC Pup was one of them.
When Central Georgia CARES was being formed 13 years ago, we wrote a detailed business plan. We determined our mission was not only to be an animal welfare group, but a formidable group of positive, inclusive change of culture in the way humans treat animals.
CARES was formed not to just rescue animals, but to create a revolution while unifying people at the same time. We wanted to move our community to challenge itself on whether we're doing the best by the animals who live among us. And to ask ourselves if we are meeting our own ethical standards in how we treat them.
To accomplish that, we had to have someone be the public face of CARES. Someone who everyone would immediately love. Someone so charismatic, charming, joyful, affectionate, delightful, happy and silly. Someone who was a healer and a connector. Someone who could sit in a room of angry people with intensely different viewpoints and miraculously be the balm that calmed passionate camps to understand others' positions and grow in unity.
To do that we had to have someone who had his own story of pain, betrayal and struggle. Someone not willing to give up. Someone determined to survive. Someone who was the underdog. Someone who understood others' hurts because he himself had been hurt.
When we met Animal Control "AC" Pup as a tiny puppy, after he'd been found nearly frozen to death, and witnessed his endearing personality and perpetual affection, we knew he was the one who could champion this massive change in the way people view animals.
So off we go with a boy who met all our criteria to be the face of change. And love would be his super power.
From the beginning, we put clothes, costumes, glasses and wigs on him and raised him in front of a camera from the time he was a puppy. He was so skilled at being the best subject for photographs with his perfect expressions, his precision head tilt and his ability to raise his ears to just the right height for the shot. People everywhere were asking to have their photographs made with him. From business people to politicians, folks realized the influence a photo with AC Pup would have on their projects.
But life wasn't just photo ops for AC. He had hard work to do to initiate the animal revolution. He took on the tough issue of animal overpopulation and how to humanely address it. He educated thousands of school children about how to treat animals with kindness and compassion. Then he went head-first tackling animal cruelty by bringing a former Navy Seal turned dogfighting investigator to Macon to teach law enforcement from all around Georgia what signs to look for that indicated dogfighting.
AC's list of achievements is long and his list of accolades enormous. It's not every day a throw away, stray puppy is chosen as one of the grand marshals of the Cherry Blossom Festival parade or selected as an American Red Cross Hometown Hero or recognized in the Atlanta stadium before a Braves game or have an AC Pup Day proclaimed in his hometown.
AC Pup was exceptionally successful at doing what he set out to do. He understood the assignment and completed it with flying colors. He helped us know better about valuing animals. So now we're expected to do better.
This is what happens with tough issues and love collide. Community is unified and culture is changed. AC lead the way and it's up to us to carry the baton from here. But AC Pup will always be a part of who we are.
Rest in peace, sweet boy. We'll take it from here.
— Patti Jones