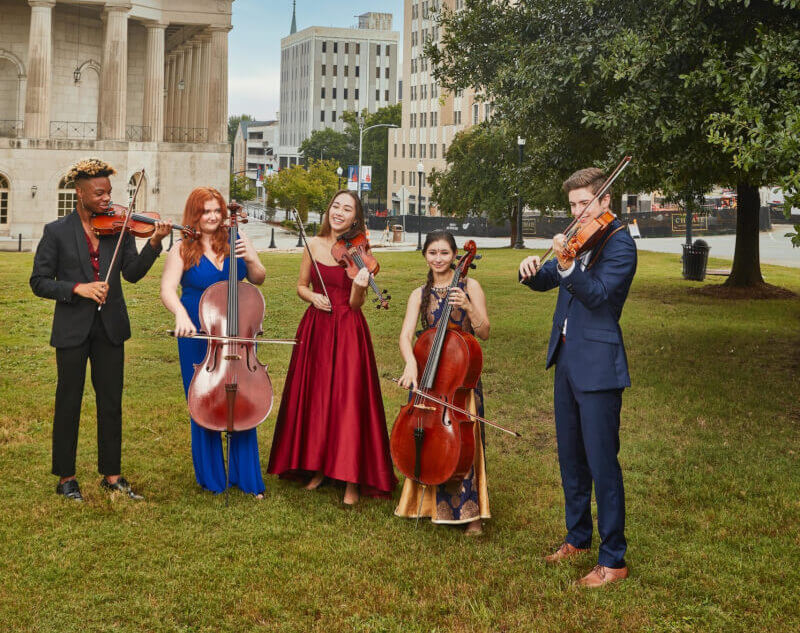 A New Symphony!
Macon Magazine celebrates the Macon-Mercer Symphony
We will soon close out another year. In a global pandemic. But first we come, collectively, to another season of reflection and gathering with loved ones, hopefully more gathering than we were doing this time last year.
Along with that, a seasonal shift. I always feel a change in the energy swirling around us this time of year. Do you feel it? May this new season bring the energy we need to show up for our broken spaces, celebrate the good we witness and discern our role in the universe.
As I reflect, I find that turning my attention toward thankfulness gives me the fortitude to keep going, to get out of bed, determine where I can do the most good and surround myself with the people doing the good work…with a tune in my soul, in true Macon style.
We continue to look back on 35 years of people doing that good work in Macon Magazine, and I have the privilege of reading through some of our oldest issues.
In 1987, editor Joni Woolf wrote,
As we start our second year, we are optimistic about our future. To a rather large extent, this is because we are excited about Macon's future. As more and more new businesses move into the area, the economic future looks bright . . . the arts are flourishing in Macon, and growth in numbers of events and quality of offerings speak well for those who spend their days — and nights — trying to make us a better place to be.
Though much remains to be done, much that is good is already here.
Macon Magazine is proud to be a part of it.
Her words still ring true. Read on to see if you agree. Write to tell us. Email: hello@maconmagazine.com.
susannah@maconmagazine.com
@susannahcmaddux