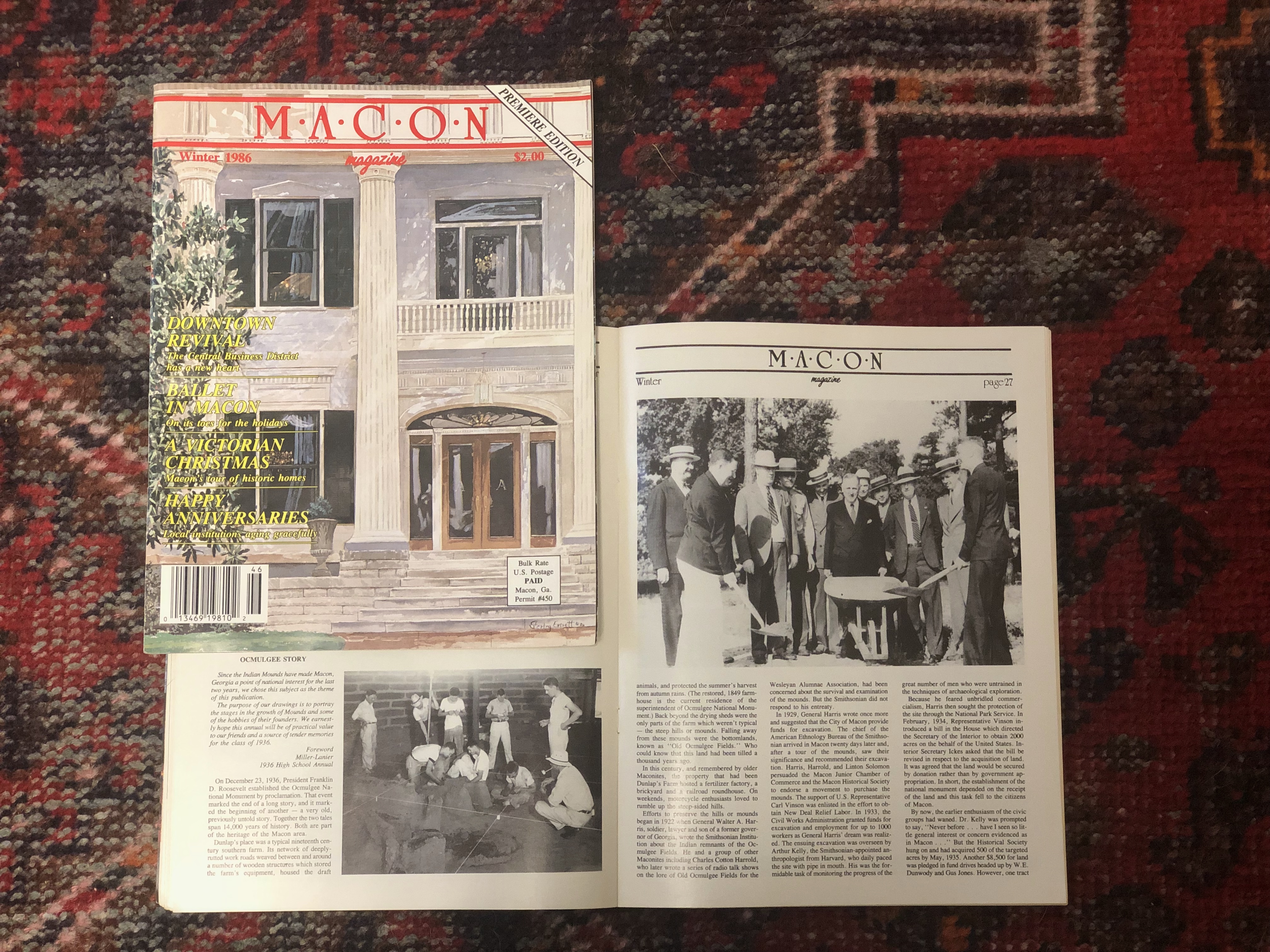 Behind the Great Story of the Good Life
Since the first edition of Macon Magazine was published in the winter of 1986, many stories have unfolded within our city. During the season of our inaugural publication, Macon Magazine's legacy of uncovering the vast and quirky stories of our city was ignited. Our passion of celebrating the good life and great stories may have been only embers in 1986, but our passion for our cause is still ablaze in 2019.
Joni Woolf, the founding Editor of Macon Magazine, wrote in her premiere "Editor's Notes" section that Macon was home to some 120,000 people. Now, Macon's population has expanded to 152,663 and counting. With over 32,000 people welcomed into Macon's embrace since 1986, there is no wonder that Macon Magazine has expanded from a quarterly to a bimonthly publication. With an influx of people, new and abundant stories are sure to follow. 
"We believe that Macon is in the process of becoming what it can be: a city large enough to welcome growth and development  in a variety of areas, and small enough to promote a feeling of community, of belonging to a place," said Woolf, in her Winter 1986 "Editor's Notes" section.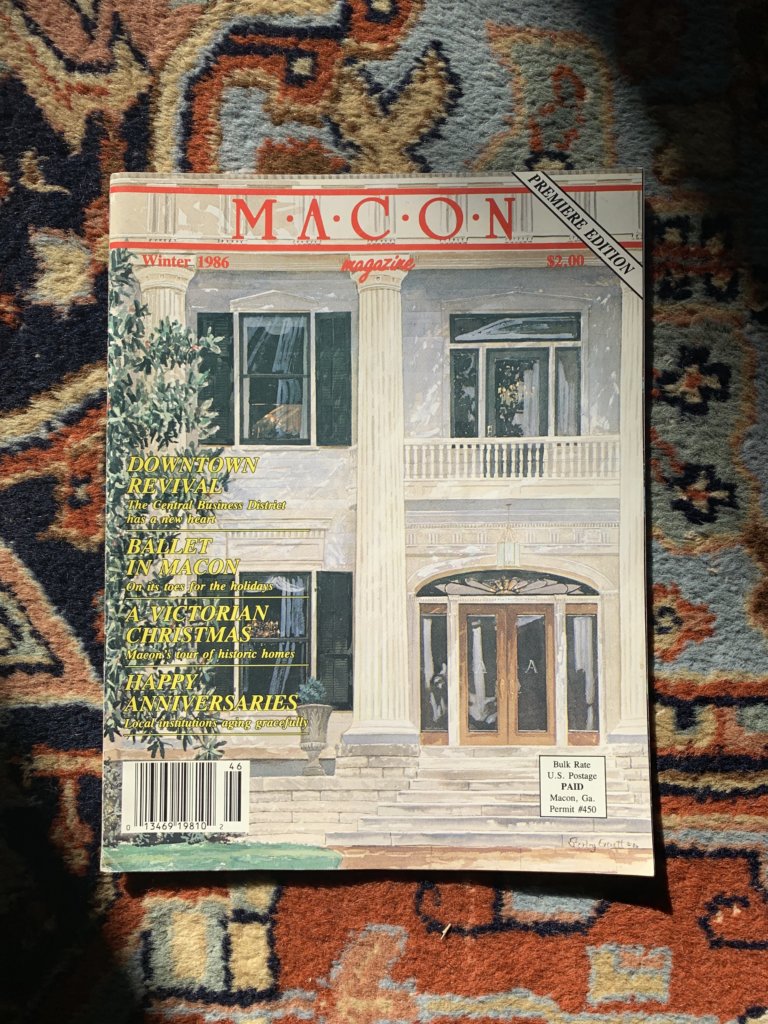 If you flip through the first issue of Macon Magazine, the once modern pages are now tinged with nostalgia. Within the first "Macon's Guide To Dining", many of Macon's beloved restaurants, such as Len Bergs and Skippers, are no longer open. Since 1986, a new batch of restaurants have evolved to usher in a new wave of classic Macon cuisine for the current generation. Macon's food culture is not the only corner of our city that is expanding to fit a new mold. All it takes is to grab a refreshing Macon Progress beer from Society Garden, or listen to Zack Horton riff at the Hummingbird with his band Magnolia Moon to hear the new rhythm being set to our city's steady drum.
Within her first "Editor's Note", Woolf described Macon as a typical southern town that is "steeped in its own history, but making the most of its present, and optimistic about its future." Though Macon has been the bearer of many shifts and pivots, the soul of our city remains untouched. Though Macon has had waxing and waning chapters leading up to 2019, Woolf's belief that Macon is heavily steeped in our history while still trudging forward to the future sounds prophetic.
In the present, many Maconites would be overcome with a sense of deja vu by the contents of the first Macon Magazine with its striking relevance and similarities to today's Macon and Macon Magazine.  In bright yellow font, one of the headlines reads in all capital letters "DOWNTOWN REVIVAL". In our current, June/July 2019, issue, the cover of our magazine features our revived downtown in front of one of the men that was making it happen from 1986 to now, Kirby Godsey. The structure of downtown, largely untouched for years, acts as sturdy bones to sustain the progress made, thanks to loyal Maconites like Godsey.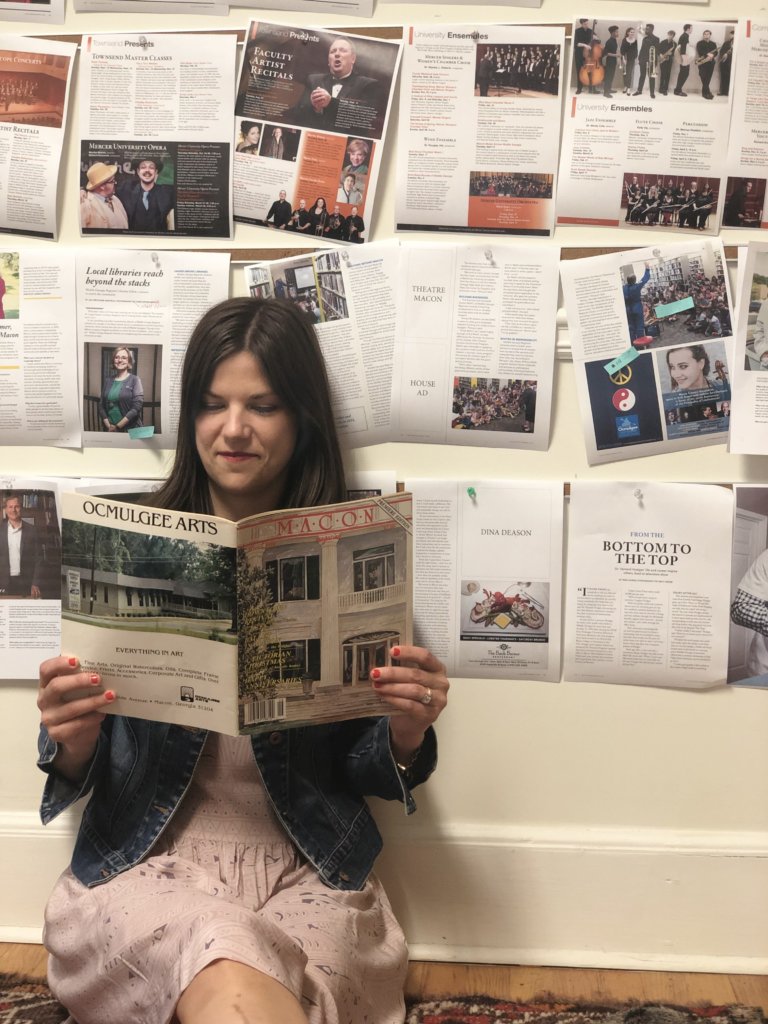 On page 26 of the first edition, the article "Ocmulgee Diary" describes the new interest in Macon's oldest meeting place, the Ocmulgee Mounds. On page 94 of our current issue, we discuss the expansion of the Ocmulgee Mounds and the broad impact on our community. In Macon's most historically rich area, and where the roots of Macon's soul are embedded, you can see the branches of it spread throughout our city.
"We will be successful in that growth if we reach out and welcome the newcomer and listen to what he may teach us, while at the same time, honoring those who have spent their lives in this place, and who continue to work to give macon a quality of life that will rank near the top of anybody's list," said Wolf, also in her first Editors Notes section. "Our goal is to make that happen."
Many issues of the magazine infiltrate the space between the first and current issue, but the common thread of appreciation of our city has tied them all together. From day one of the magazine, Woolf states it clearly when she says that our goal is help macon grow. Let's welcome our neighbors to our city, but never forget where we have been and where we are going. While helping Macon grow, we can not help but grow ourselves.