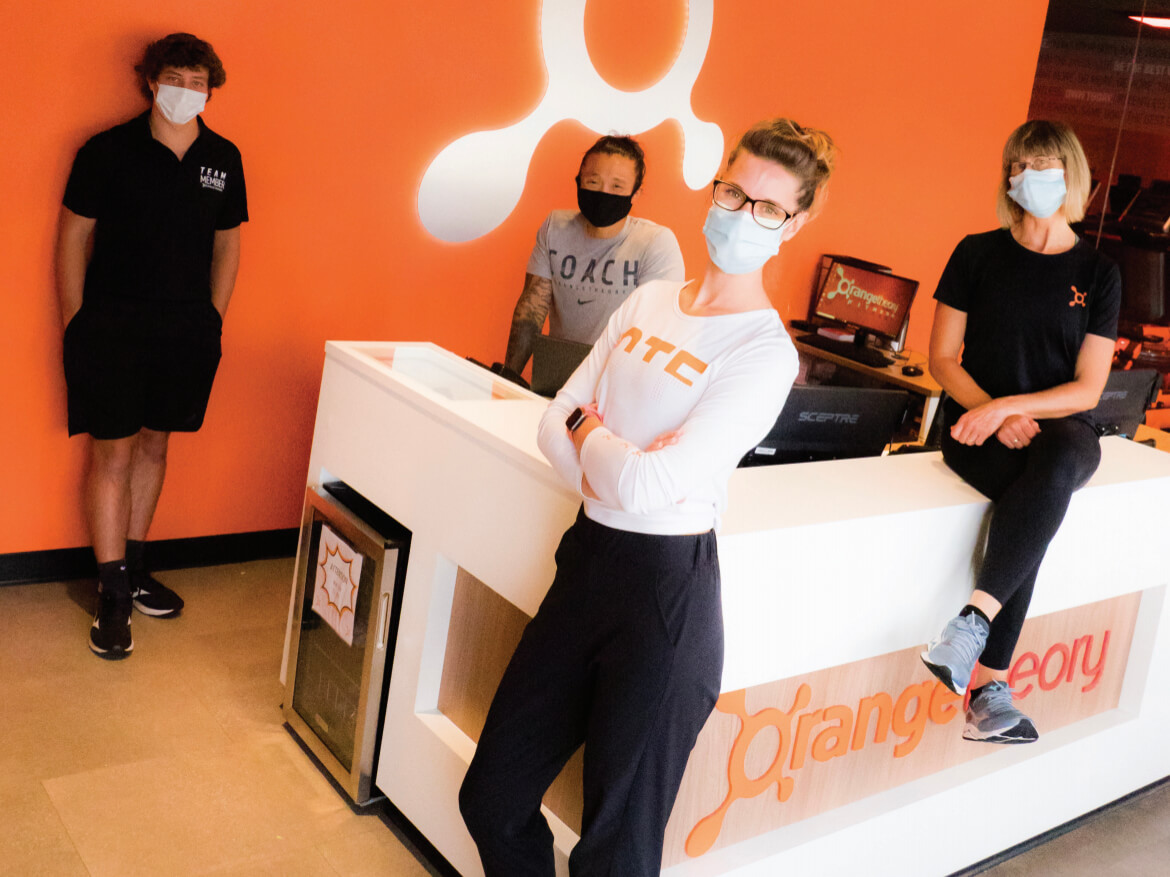 Business Spotlight 2020: Emily Ebsworth
A SPECIAL ADVERTISING SECTION FEATURING MIDDLE GEORGIA BUSINESS LEADERS AND WHAT INSPIRES THEM. PHOTOGRAPY BY JESSICA WHITLEY.
Orangetheory Fitness
Owner
4357 Forsyth Road, Suite 250, Macon
478-845-4505
studio1148@orangetheoryfitness.com
www.orangetheory.com
What is the mission of Orangetheory Fitness?
Our heartbeat is to deliver proven fitness results for a healthier world, which couldn't be any more important than now.
What sets Orangetheory Fitness apart?
Orangetheory Fitness has a medical advisory board that has been instrumental in developing our policy changes, cleaning and disinfecting protocols, coach reopening education and staff and member safety protocols during COVID-19.
How did Orangetheory take the lead during COVID-19?
We are still providing our members with the best workout that they know and love. The workouts are actually designed to minimize cross contamination and sharing of equipment. Our classes are being offered at a reduced capacity to minimize congestion and maintain social distancing. All of our staff are screened before their shift, required to wear face masks while in the building and are keeping a 6-foot distance from members. During and after each class, our entire lobby, restrooms and studio are completely disinfected before our next class begins. While it has always been a part of our studio experience to provide members with disinfecting wipes between each interval block, members now carry their own disinfectant spray bottle and towel to wipe down every piece of equipment they've used before rotating to the next station.
What is the most gratifying part of your job?
Seeing our members not only reach their fitness goals but seeing all of the other positive benefits that come along with it during their journey.
Any advice for those seeking to get started in your field of business?
There is no better time than right now to commit to your health. As a brand that's committed to helping everyone live a longer, more vibrant life, it only makes sense that we'd prioritize your health and safety when we reopened our studio.