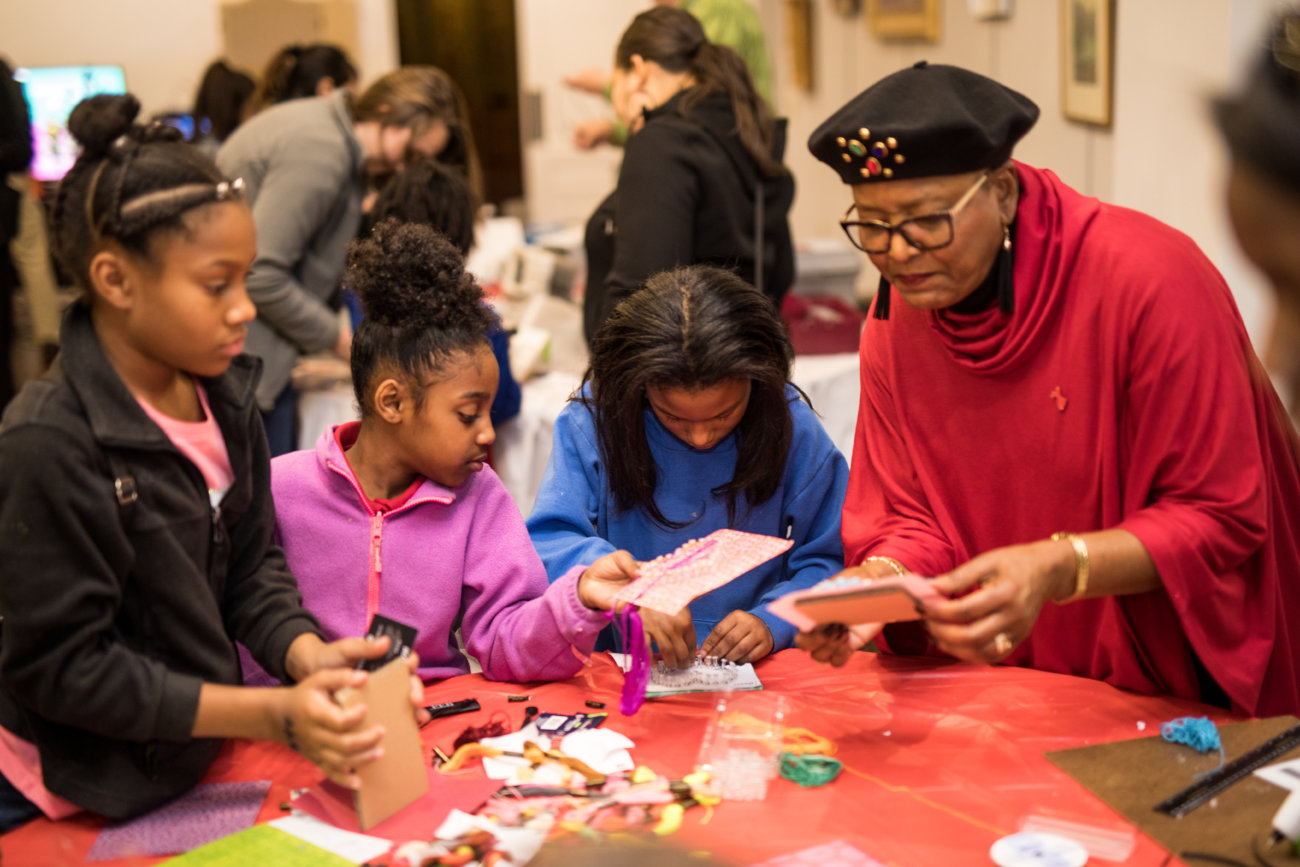 Girl Power, STEM Style
Real I.M.P.A.C.T. Center Breaks Barriers
By Traci Burns
"If you want a stronger community, invest in a girl," said Real I.M.P.A.C.T. Center's founder and executive director Geneva West. "Girls break barriers. We become mothers; we influence the masses."
Real I.M.P.A.C.T. (Intelligent and Motivated People Actively Changing the Times) began in 2013 as a way for West to maximize the quality time she spent with her two young daughters. A busy single mom with a full-time job, West wanted "to be intentional about who my girls were around and what they were exposed to." Her marketing/business background led her to the staggering discovery that less than 25 percent of women make their living in STEM (science, technology, engineering, math) fields.
Her next move? Creating an empowering space where girls could be educated in STEM-related topics while also learning life skills and socializing.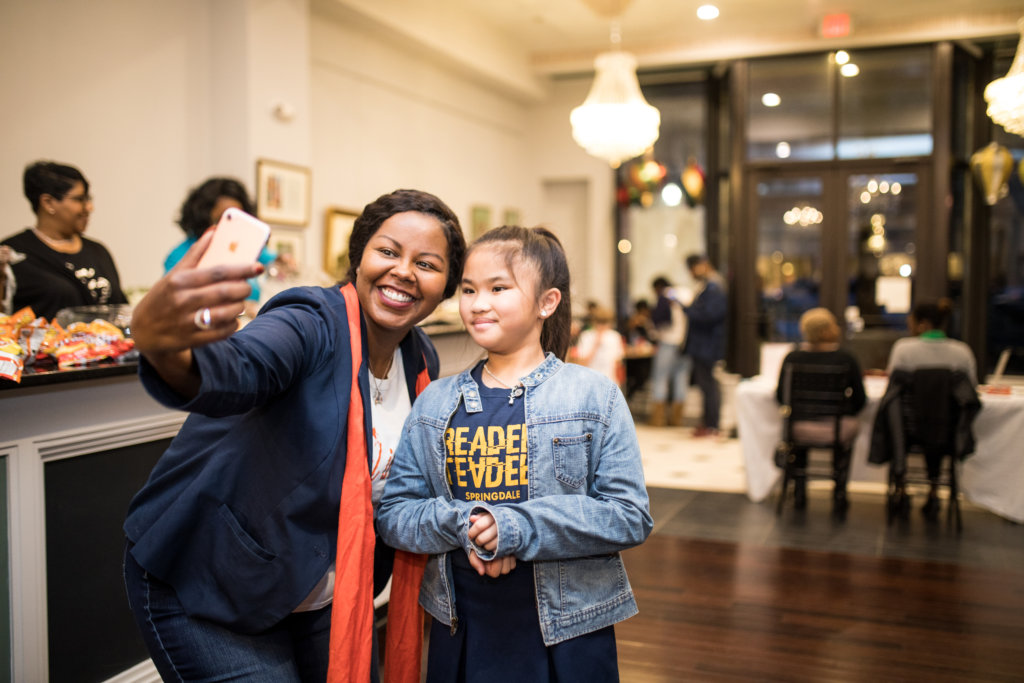 Twelve girls showed up for the first summer camp, which West ran mostly solo. The girls built computer apps, learned financial literacy, worked on math and ways to make it less intimidating and tried their hand at robotics.
Seven years later, Real I.M.P.A.C.T. – still helmed by West, now with assistance from a team of local volunteers, partners and sponsors – offers programs year-round and has served more than 1,800 girls in Middle Georgia.
"The need was obviously here," said West. "There are girls walking around silently needing a mentor, needing help, having questions, but nobody makes them feel comfortable enough to turn to. They're seeking leadership and guidance, and to be able to provide that really moves my heart."
Real I.M.P.A.C.T. serves girls ages 8 to 14; their ultimate goal is to close the gender gap in STEM, with a particular focus on serving under-represented members of the community.
"Exposure, even the smallest bit, is so important," said West. "When a parent has their eyes opened about some of these things, they don't feel so intimidated. So, when their daughter says, 'I want to be an engineer!' they're able to be supportive, because the concept of what an engineer does isn't so foreign to them anymore."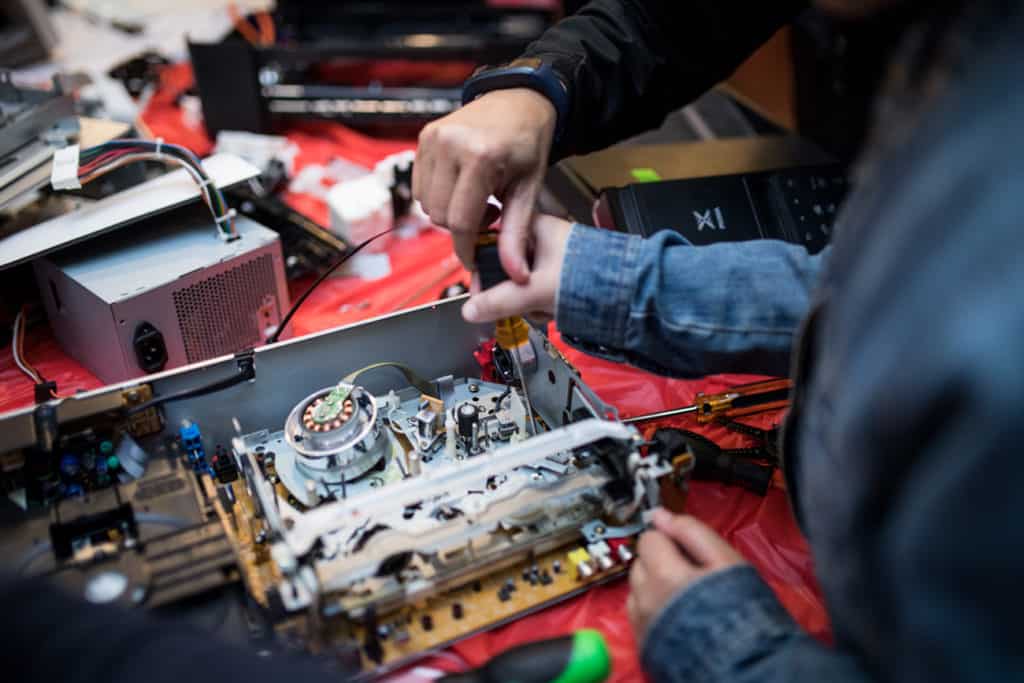 Thanks to a Downtown Challenge grant, Real I.M.P.A.C.T. recently hosted a wildly popular First Friday pop-up event at Travis Jean's event space that "showed the demand, need and desire for families to be able to get involved," West said of the wall-to-wall, hands-on event that featured a make-your-own light-up tutu workstation, demos of 3D scanning and printing technology and more. The room was packed the entire night, full of families learning and having fun together.
"Being downtown was also amazing for us because there are a lot of people we serve who don't feel like downtown belongs to them," West said. "I'm hoping that's something we're starting to change."
Year-round programming includes STEMtastic Saturdays, which are monthly workshops held at Central Georgia Technical College, where girls can learn about coding, programming, website design and more. The First Lego League Robotics Team helps girls learn critical thinking, problem-solving and teamwork skills while building robots with Lego Mindstorm technology. Real Girls Code Club, which is in four Bibb County schools so far, teaches girls computer programming in an after-school club setting.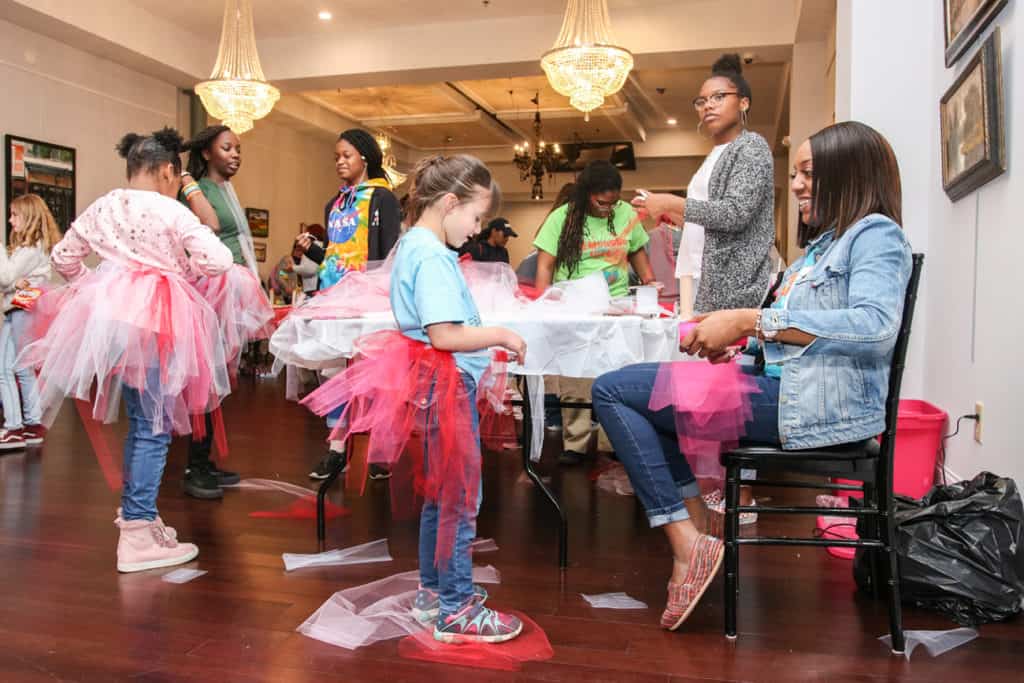 There also was the fourth annual Girls Will Be Women in STEAM Conference, an official Cherry Blossom Festival event, in which girls discovered the fun side of STEM-based careers via hands-on workshops and activities. Sponsors included Georgia Power, Robins Financial Credit Union and 100 Black Men of Macon-Middle Georgia Inc., about whom West said, "I like to shout them out loudly, because some of these girls don't have many men in their lives, and organizations like this that show men supporting girls and women in academic endeavors are so important."
The Girl Power STEM Summer Camp, held at Mercer University, offers three week-long sessions beginning July 9. Themes like STEM Fashion Week ensure that campers have hands-on, creative, educational fun. Plus, the girls get to spend time in a college setting, interacting with professors and familiarizing themselves with what academic life looks like.
Parents report that their children acclimate quickly and happily to the new environments that Real I.M.P.A.C.T. offers. "My daughter was hesitant at first, but when I picked her up, she was full of smiles," said Kristal Branton. "She had an amazing time, and I can't wait to sign her up for more activities."
And volunteers from all walks of life are welcomed to help whenever they can. "We don't just need volunteers from STEM fields," West said. "Educators, high school or college students, journalists, social media savvy folks – there's a spot for them, too. Even grandmothers who want to help with the food! Anybody with resources they'd like to share, we won't turn you down."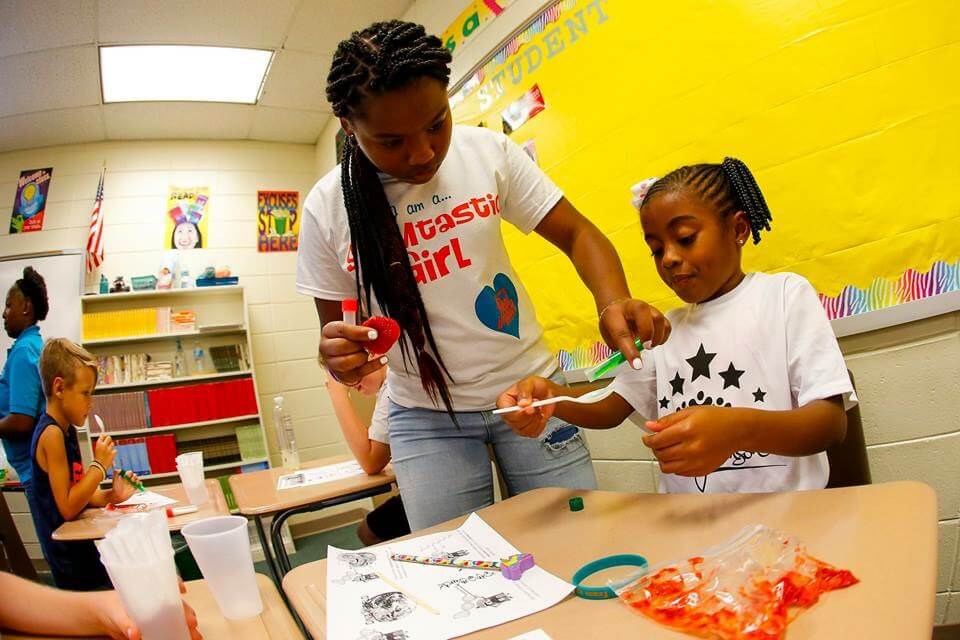 Although Real I.M.P.A.C.T.'s programs end after eighth grade, they've developed partnerships with local schools, such as Fort Valley State University, so students can continue to be supported academically. Girls involved with Real I.M.P.A.C.T. are also given a pre- and post-test, to see what they know about STEM initially and how much their knowledge has grown.
In the future, West said she would love to build a strong enough foundation to be able to reach out and offer STEM-related mentoring to surrounding rural areas.
"In those small towns, we have amazing athletes, and we rally around them and cheer them on, but those young kids with engineering ability need cheerleaders, too, and it's not as easy as just handing them a ball," said West, who grew up in the one-caution-light town of Pineview.
"We want our kids to escape generational poverty," she said. "We don't want to see them suffering. Women in STEM careers make 33 percent more than women in non-STEM fields, and STEM can enable you to get a six-figure job right out of college. We're setting these girls up for better placement now. The cycle will change, communities will become self-sufficient, and we're working together to pull each other up."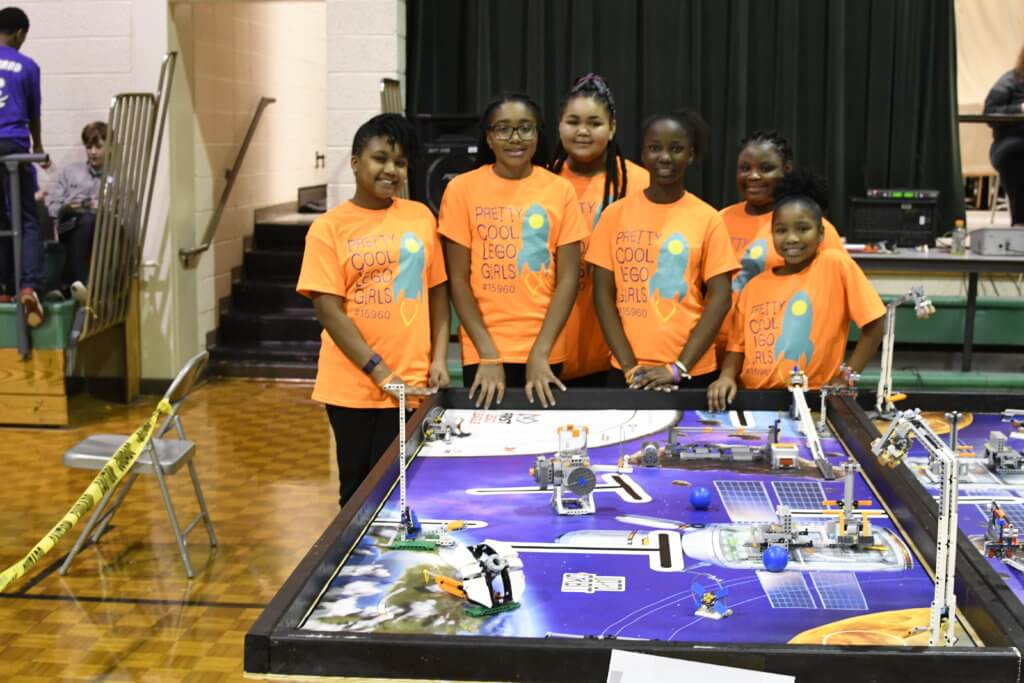 West's dedication and hard work is gaining some well-deserved recognition. In March she was named the Jefferson Awards Foundation winner for her work with the Real I.M.P.A.C.T. Center. The Jefferson Awards Foundation, founded in 1972 by Jacqueline Kennedy Onassis, Sen. Robert Taft Jr. and Sam Beard, is a national program that recognizes the power of public service as a means of empowerment and a way to make an impact in one's community.
West is proud that she'll be representing Middle Georgia at the National Awards in Washington, D.C., saying, "I'm excited most because I stand for the under-represented girls who deserve a fighting chance to succeed in life through simply being afforded resources."
Let's rally behind this dynamic change agent and help her empower these bright young women. Whether it be via volunteering time or expertise, or offering to sponsor a girl for a camp or a conference, any action taken will be a step toward making a real impact with a ripple effect that'll make our city shine even brighter.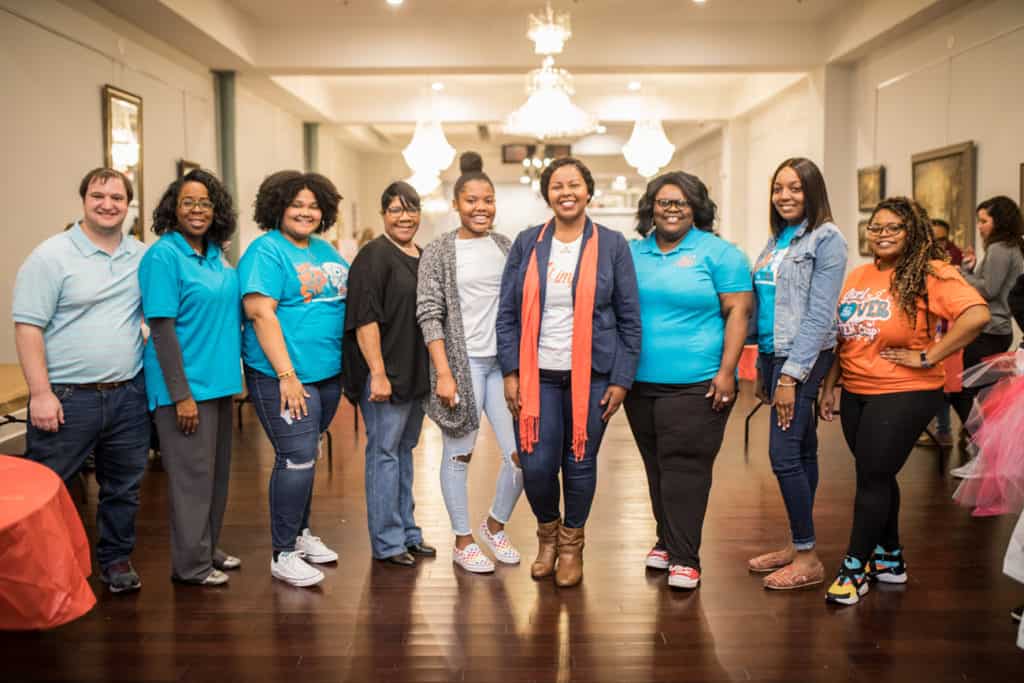 Real I.M.P.A.C.T. Center Inc.
realimpactcenter.org
PO Box 13646
Macon GA 31208
info@realimpactcenter.org
478-714-6039