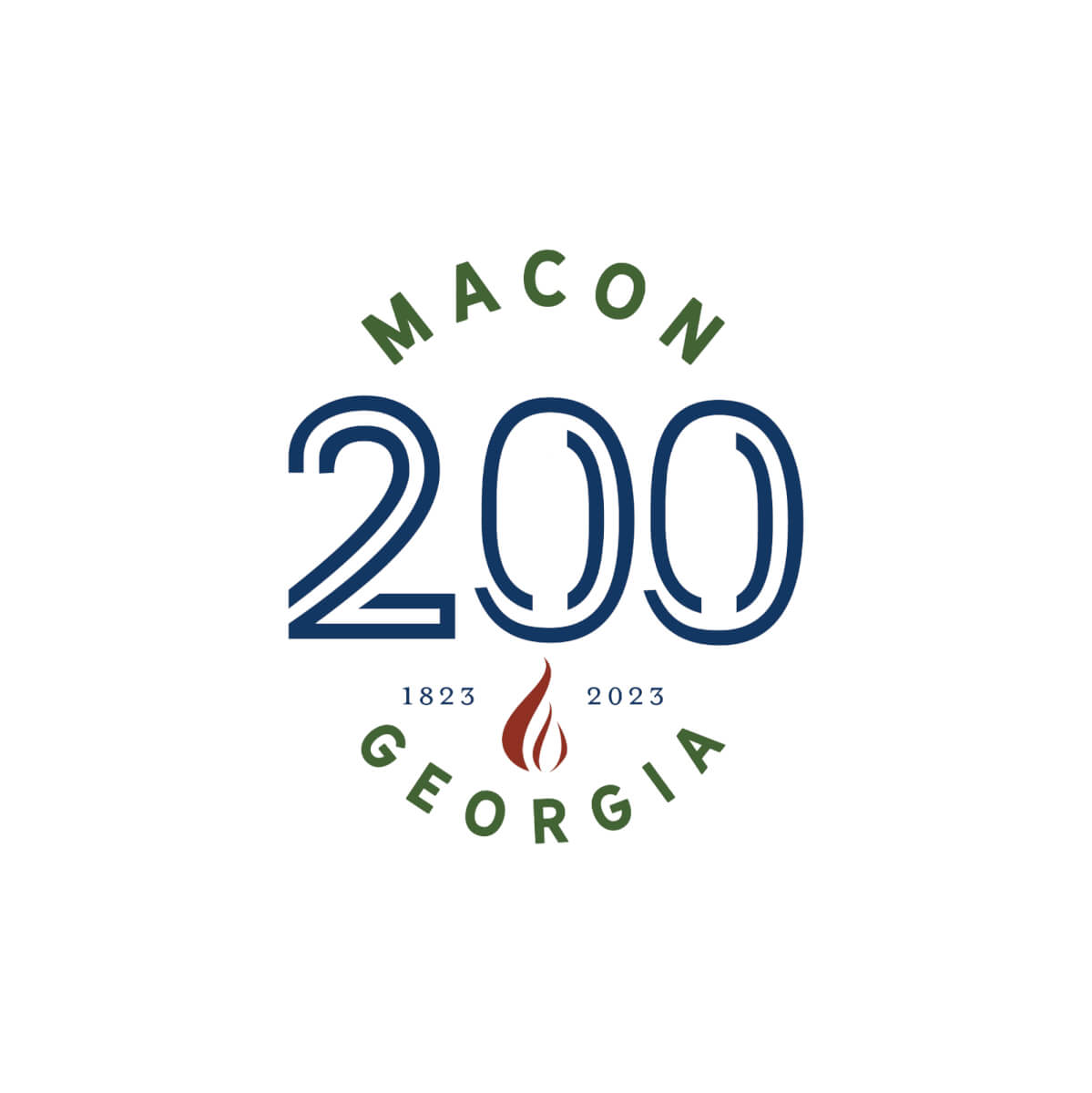 Kick off the Bicentennial in your best kicks and more: Events celebrating 200+ years of Macon – Bibb history
By Julia Rubens
The events to celebrate the 200th anniversary of the incorporation of the city of Macon in 2023 are fast approaching. To ring in Macon's momentous birthday with a splash, Macon-Bibb County appointed a Bicentennial Committee to lead the signature events and leave a lasting impact.
The mission of Bicentennial Committee is to "strengthen civic pride by educating the community about our history, celebrating our accomplishments, acknowledging our past and promoting a harmonious future."
Committee co-chairs Wes Griffith and Alex Habersham lead the charge of the vision, while Dr. Joshua Murfree has been selected as the bicentennial's administrator until activities wrap up in early 2024.
"The bicentennial is serving as a measurable catalyst to reflect on where we were, where we are, and how we can work together to enhance where we are going," Habersham said.
The events aim to have widely inclusive partnerships and collaborations and will fundraise to leave a legacy in the signature initiative of Bicentennial Park. In conjunction with the efforts by the Ocmulgee Mounds National Park and Preserve Initiative to establish a national park in Macon, which will include a state-of-the-art interpretive center and new entrance to the Mounds at Mill Hill, the committee plans to develop a park near the proposed new entrance. Bicentennial Park will enhance the new entrance and interpretive center with Indigenous art, local art, monuments, a history walk, and meditative gardens. It will celebrate the historic coming together of Macon and the Muscogee Nation to create a National Park.
Another way to honor the legacy of the Muscogee (Creek) people will be Macon's first Indigenous Mini-Film Festival and Art Exhibit, which will show movies and art by Indigenous creators downtown during the Ocmulgee Indigenous Celebration.
Another signature initiative will be the Bicentennial History Series, presented by the Knight Foundation, which aims to educate Maconites on the city's history. Each month will have a fascinating theme such as "the heroes and villains who have shaped Macon's story" and will include an expert lecture as well as exhibits featuring over 1,200 photographs. A historic film will be projected onto Macon City Auditorium with 3D mapping technology.
The celebrations will kick off, literally, with the inaugural Mayor's Sneaker Ball on Dec. 9, 2022, at Macon City Auditorium. The event invites attendees to pair their favorite sneaker styles with their suits or gowns for the ultimate fun, formal event. All-local music will take center stage with Otis Redding Foundation's children's choir, Justin Cutway, and Collective Sp8ce.
Celebrating Macon's music and arts heritage, past and present, won't stop there. The committee plans to elevate music with events in June to celebrate Black Music Month, perform a reprise of the Macon Music Live musical, present a bicentennial-themed work during the opening concert of the Macon-Mercer Symphony Orchestra, celebrate Otis Redding Homecoming Weekend, and more. This all will culminate in the bicentennial grand finale event, 200 Years of Song and Dance, a concert at the new Macon Amphitheater.
Commemorative posters that celebrate each month's historic theme will be created by local artists and sold as collectable merchandise. Additionally, a bicentennial art exhibit featuring local artists and notable Macon citizen Wini McQueen will take place at the newly-restored Macon Mall.
For more information and to get involved, follow Macon200th on Instagram and Facebook and macon200.org (scheduled to launch Jan. 1, 2023).