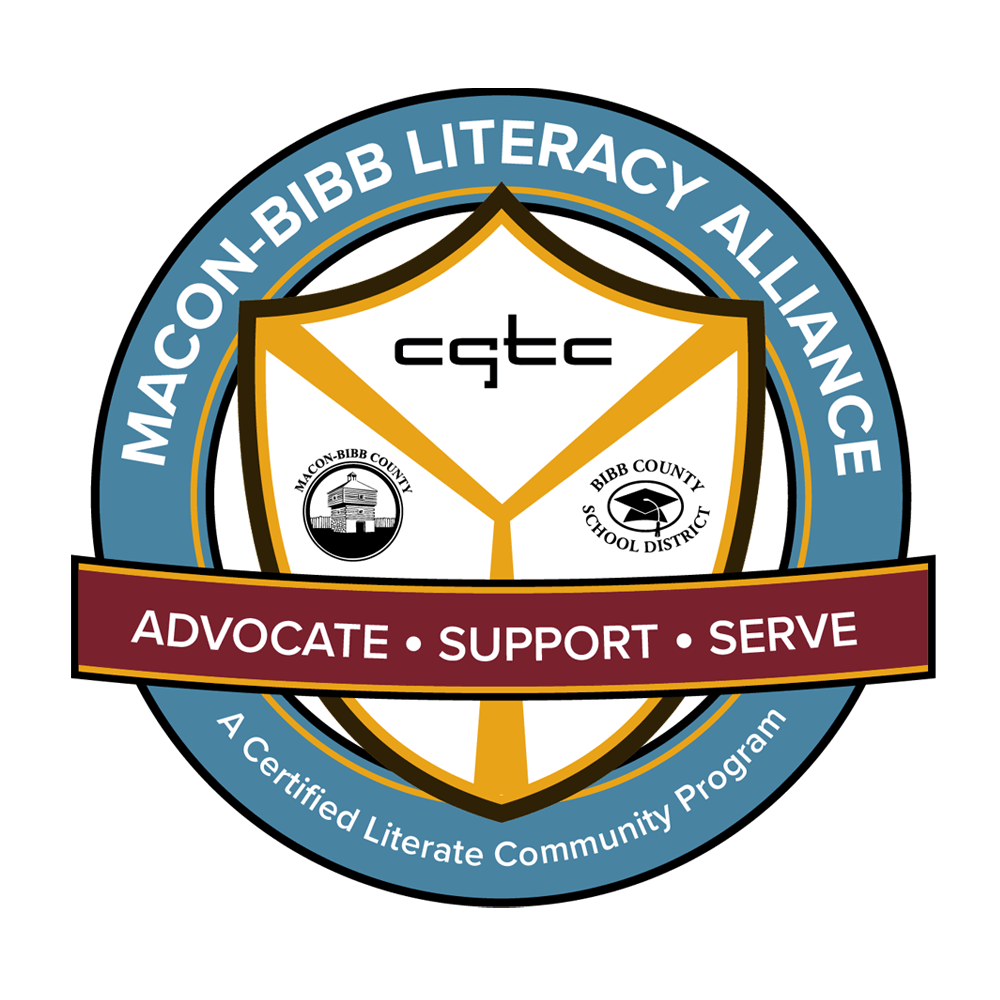 Mayor Miller and partners launch Literacy Alliance
By Ivy Marie Clarke
On Monday, Sept. 26, the Macon-Bibb Mayor's Literacy Alliance (MLA) held its inaugural Literacy Month luncheon. The event was hosted by the Bibb County School District and included such neighborhood leaders as Mayor Lester Miller and Bibb County School District's new superintendent, Dr. Dan Sims, in addition to several County Commissioners, Board of Education Members, higher education representatives, and other notable civic and business figures.
Miller declared September to be Adult Education and Family Literacy Month with the goal of improving literacy amongst children and adults in the community. According to the National Center for Education Statistics, Macon's literacy rates are below the state average. Miller said he hopes that by declaring September Literacy Month, illiteracy will shed its stigmatization, and people will seek out the assistance they need.
"We must find ways each day to stress to people – both children and adults – how important it is for them to be able to read," Miller said.
The Literacy Month luncheon was just one example of how the MLA celebrated Literacy Month in September. The MLA partnered with several organizations to host events that reached wide swaths of the community, including United Way of Central Georgia, the Middle Georgia Regional Library, Bibb County School District, WorkSource Middle Georgia, Central Georgia Technical College, and the Boys & Girls Club of Central Georgia.
"If there's anything that's paramount for us as a school system, not just for our students, but for Macon-Bibb County, it is that we create the most literate students as early as possible so that every single grade level counts all the way to the end of our journey together – that being 12th grade," Sims said.
Though September has ended, the push for higher literacy rates in Macon isn't over. The MLA intends to partner with more local schools and community organizations and recruit volunteers, community leaders, adult learners, and students to help in the development and implementation of an agenda to further address literacy needs in Macon.
Interested in helping with literacy efforts or having your event included in the MLA's Literacy Month calendar? Contact the MLA at maconbibbliteracyalliance@gmail.com.
Read more about Sims's vision for Bibb County schools in our exclusive interview with him, online now on our blog. Also on our blog, you'll see an abridged list of what else Miller has accomplished during his office term so far.