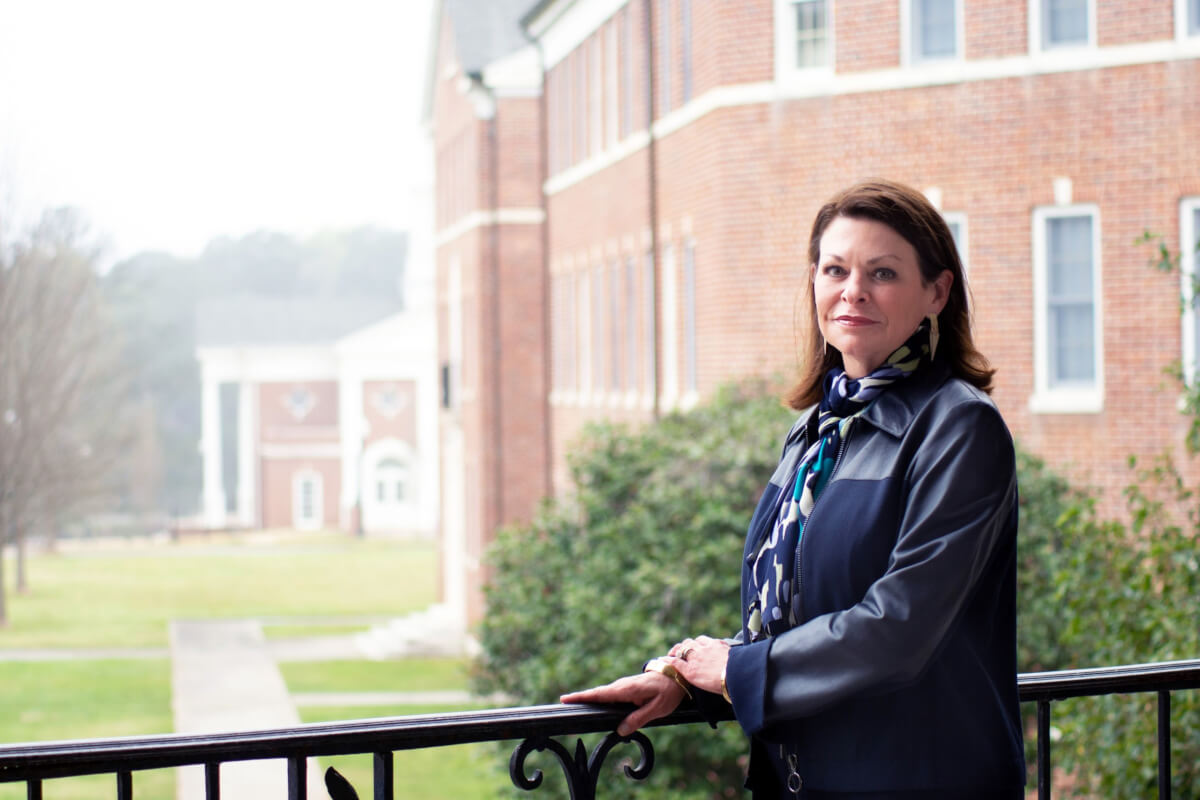 Women in Business 2020: Andrea Williford
A special advertising section championing our local women in business. In partnership with Cox Communications. Photo by Jessica Whitley.
Wesleyan College
VP of Institutional Advancement
4760 Forsyth Road, Macon 
 478-757-5131 
awilliford@wesleyancollege.edu 
What is the mission of your business?
Wesleyan College is committed to women's education and to helping every student find a unique voice and purpose.   
How does Wesleyan prepare students to become women in business?
In order to graduate, all Wesleyan students are required to have a professional development experience. These experiences may include internships, research projects and creative designs.  Additionally, all students participate in a first–year seminar that focuses on professional skills needed for post-graduation success. 
How do you define success?
Finding passion and purpose in my work. 
What are you most excited about right now in our community?
I am excited about the rebirth of downtown. When I moved to Macon in 1988, I lived downtown and it was thriving with lots of retail stores and restaurants. Now, after a dry period when many of those establishments closed, it is wonderful to see a renewed energy in downtown Macon. 
You might be surprised to know:
That more than 40 percent of Wesleyan students are eligible for the PELL grant, 25 percent are first-generation college students, 87 percent are young women from Georgia, and just 8 percent are international.   
What is the most gratifying part of your job?
Watching the complete transformation of our students from their first year on campus until graduation. I tell people often that I see students become scholars and strangers become sisters. Wesleyan women are inspiring. 
What has been the most challenging part of being a woman in business?
I don't feel like being a woman has presented challenges in my career. For more than 20 years I have worked for businesses or organizations that are predominately female owned or operated, including the women's luxury clothing industry where all of my colleagues were women. All the members of Wesleyan's advancement office are all women, and it's a great team.  
I admire women who:
Intentionally mentor and foster success in other women. 
What was the best business advice you ever received?
To not take myself too seriously. Being able to make mistakes and laugh at yourself makes you a better team member and leader. 
I hope more women will:
Run for political office.