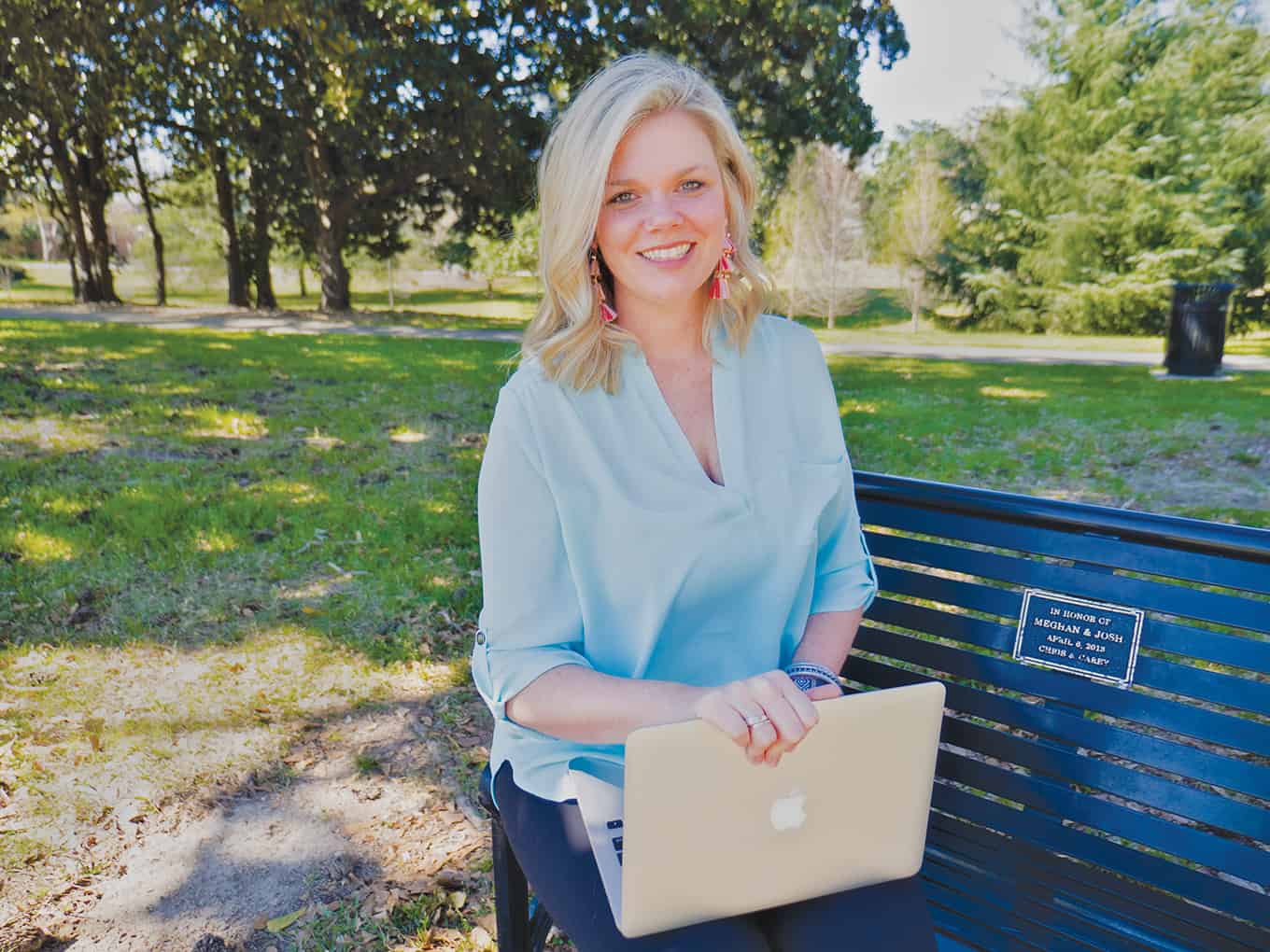 Women in Business 2019: Elizabeth Schorr
A special advertising section celebrating Macon women in business.
In partnership with Cox Communications
Photography by Jessica Whitley
Elizabeth Schorr
Designer and Brand Consultant, Elizabeth Schorr & Co. 
555 Poplar St., Macon 
478-832-1535 
elizabeth@elizabethschorr.com 
elizabethschorr.com 
THE MISSION OF MY BUSINESS: To help companies and organizations look as legit as they actually are through branding and design.    
HOW DO YOU DEFINE SUCCESS? Success in my business is when a company takes the logo or website I've designed and rocks it on their own. Seeing a logo out in the wild that developed from a conversation with the business owner about their dreams is really cool. If I'm behind someone at Kroger wearing a t-shirt with an ES&Co. designed logo on it, I quietly have a little celebration. 
THE BEST ADVICE I HAVE EVER RECEIVED: Three things. First: "I don't know, but I know who to ask," is a perfectly acceptable answer – thanks Dad! Second: A solid routine helps get things done (especially with three kids in the picture – the juggle struggle is real). Third: Set boundaries by having office hours, and know when it's time to "clock out." 
ADVICE FOR WOMEN WHO WANT TO START A BUSINESS: Do it. Then, surround yourself with a good support system. It's going to be hard, you're going to need help, and someone to share a margarita with. A positive mindset and defined boundaries are critical to fighting the "fraudy feelings" we all have. 
I ADMIRE WOMEN WHO: Figure it out and make it happen, whatever it may be (my mom has always shown me this). Look past competition; realize we all bring something different to a project and are often better together. 
WE HOPE MORE WOMEN WILL: Work together. Working for yourself – even if it is building your dream job – can be lonely. Surround yourself with peers and mentors who can relate.