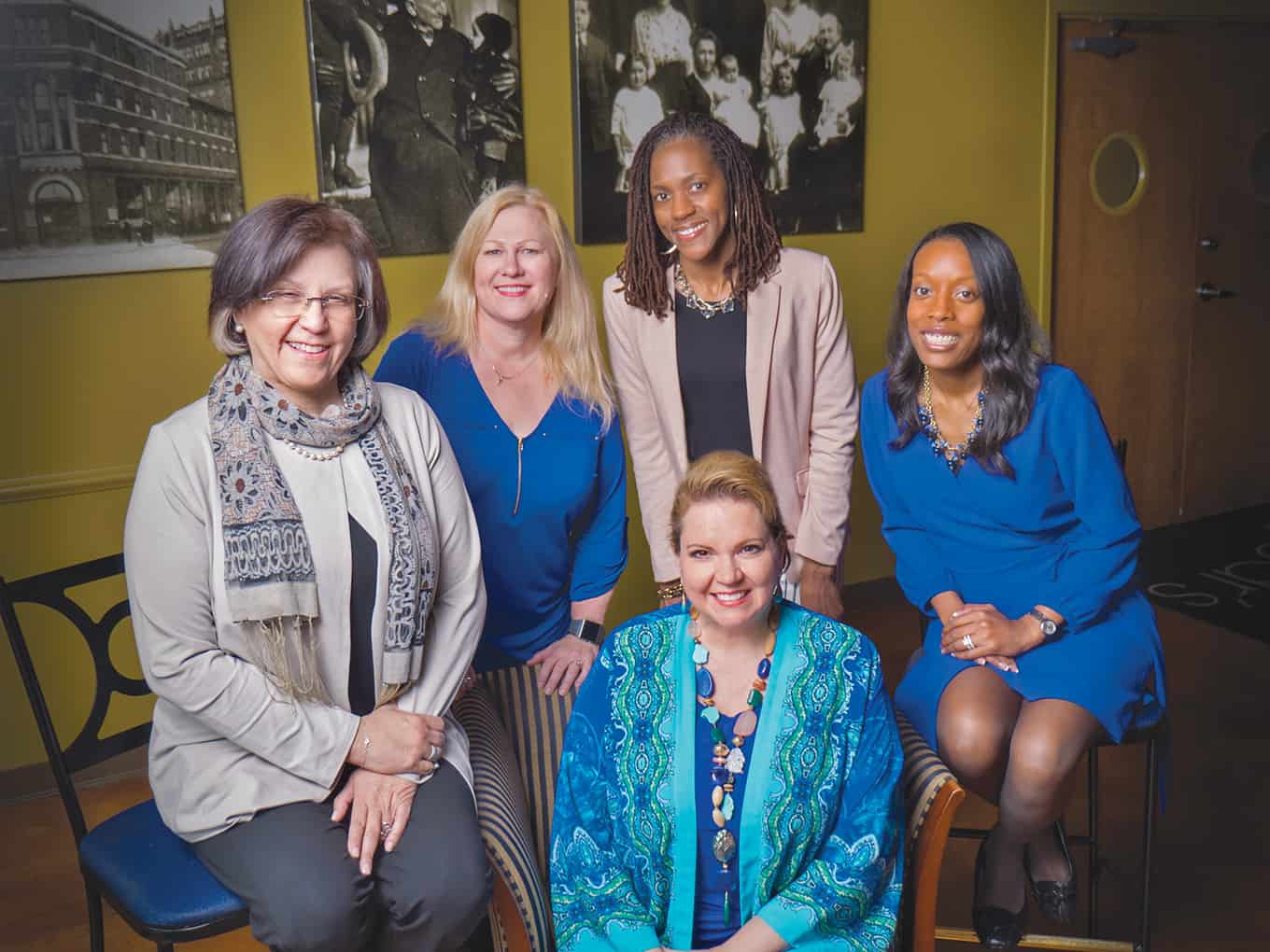 Women in Business 2019: Goodwill Industries of Middle Georgia
A special advertising section celebrating Macon women in business.
In partnership with Cox Communications
Photography by Jessica Whitley
Goodwill Industries of Middle Georgia
Elena Felipe-Valera 
Angi Christensen Harben 
Veronica Brandon Miller 
Lonnicia Jackson Maxwell 
Jamilah Stuart 
5171 Eisenhower Parkway, Macon 
478-475-9995 
goodwillworks.org 
THE MISSION OF GOODWILL: Goodwill builds lives, families and communities one career at a time by helping people develop their God-given gifts through education, work and career services.   
THE BEST BUSINESS ADVICE WE'VE EVER RECEIVED: Always remember why you started. 
HOW DO YOU DEFINE SUCCESS? Each one of us defines success the same way – helping people. Working for Goodwill of Middle Georgia has many facets and is an ecosystem that helps the community through a variety of outlets – whether it be helping someone with a barrier to employment find a job, helping someone achieve their career goals through Helms College or helping someone leave their legacy.  All of us have set our paths, have developed key relationships and strive to always leave a space better than it was when we found it. 
WHAT ARE YOU MOST EXCITED ABOUT RIGHT NOW? Goodwill is in the midst of a capital campaign to help expand Helms College. This will provide our community with access to more resources and provide residents here with a "hand up" to find their path to success. 
WE HOPE MORE WOMEN WILL: Seek positions of influence in our community and beyond, and in doing so, create and sustain a culture of community, compassion and progress. 
HOW CAN WOMEN BETTER SUPPORT EACH OTHER? Women can best support each other by forming a circle of trust, accountability and empowerment. 
THE MOST GRATIFYING PART OF OUR JOBS: The most gratifying part of our jobs is knowing that the work we do not only changes the lives of people in our community, but also the lives of their families.