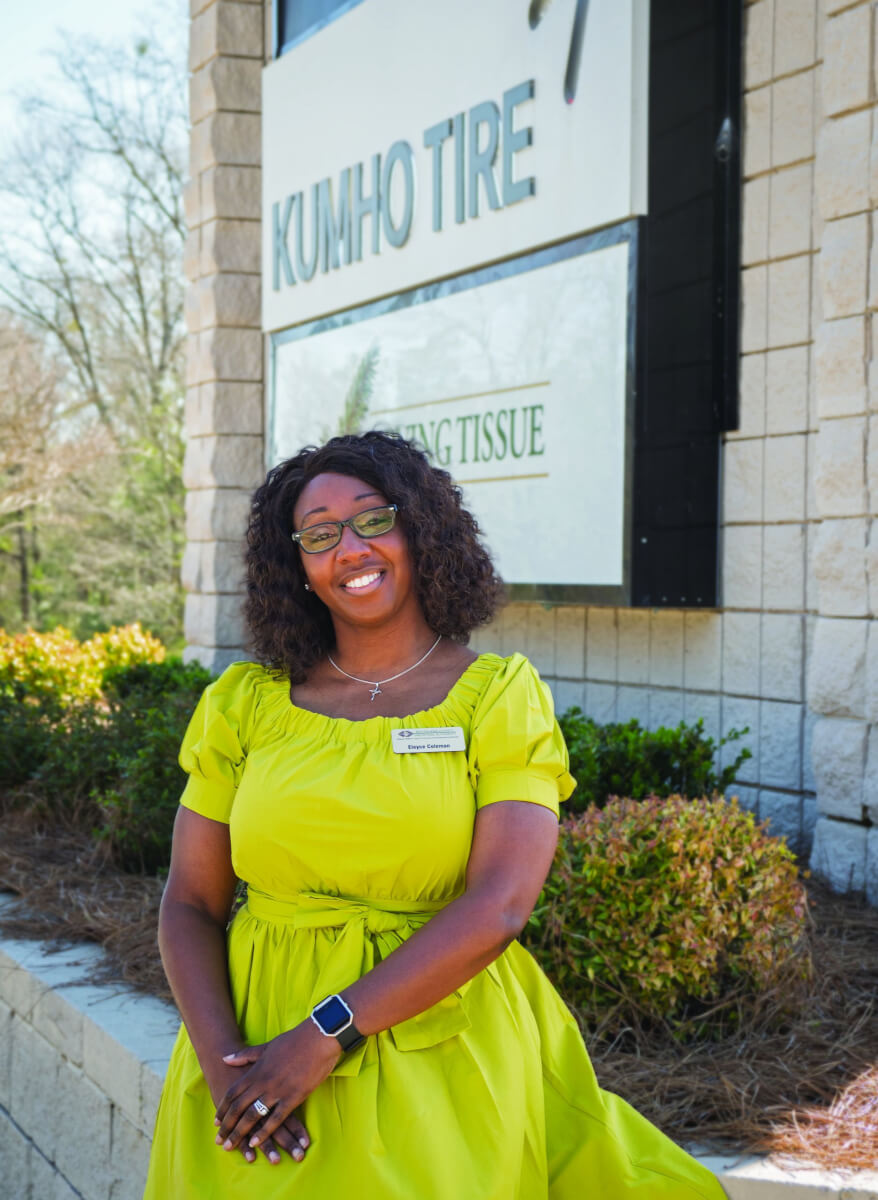 Women in Business 2021: Eleyce Coleman
A SPECIAL ADVERTISING SECTION CHAMPIONING OUR LOCAL WOMEN IN BUSINESS. PHOTOGRAPY BY JESSICA WHITLEY.
Existing Industry Manager
Macon-Bibb County Industrial Authority
478-200-1420
ecoleman@mbcia.com
mbcia.com
What is the Mission of the Macon-Bibb County Industrial Authority?
Our mission is #MaconOpportunities. That means job creation, job retention, business expansion and improving quality of life.
How has business shifted because of the COVID-19 pandemic?
At first, industries were closed-off and isolated in fear of what the future looked like due to COVID-19. Still, due to creative measures, we could continue with the parking lot and curbside visits while practicing social distancing and staying within CDC guidelines.
You might be surprised to know:
We have hundreds of industries in Macon-Bibb County! Macon-Bibb County Industrial Authority is a one-stop-shop for relocating new industries, expanding projects and growing existing industries.
What are you most excited about in our community?
The fact that more business and industries are expanding, relocating and building in Macon-Bibb and hearing their amazing testimonies daily.
How do you define success?
Success is knowing that I have helped change someone's trajectory in life for the good.
How can women better support each other?
By creating collaborative partnerships throughout the community
How can men better support women business owners?
Creating collaborative partnerships, mentoring and continuing to hire more women in unexpected roles.
Your advice for women wanting to start their own business in Macon-Bibb County?
Center yourself around positive synergies and resources. Align yourself with "doers" and "thinkers" and remember that "no" is not an option.
What is the most gratifying part of your job?
Being able to engage with industries from all walks of life – large or small, local or international – and helping these businesses continue to thrive.
What has been the most challenging of being a woman in business?
Not having many others who look like me.
I admire women who:
Lead by example and are not afraid to mentor and develop others.
What was the best business advice you ever received?
Stay true to yourself.