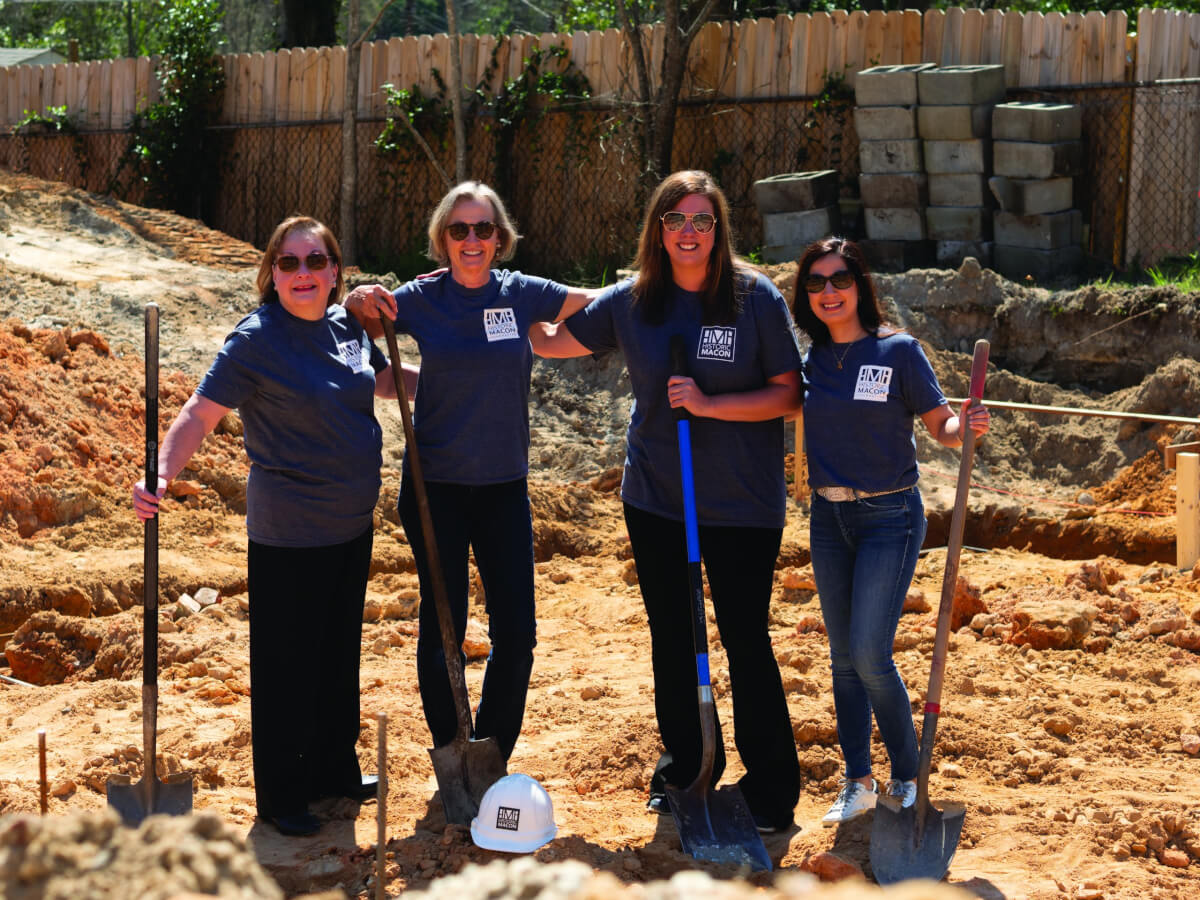 Women in Business 2021 : Historic Macon Foundation
A SPECIAL ADVERTISING SECTION CHAMPIONING OUR LOCAL WOMEN IN BUSINESS. PHOTOGRAPY BY JESSICA WHITLEY.
Candace Wood, Director of Development
Shannon Fickling, Preservation Architect
Stafford Gudenrath, Director of Engagement
Anita Kapoor, Director of Finance and Operations
338 Poplar St., Macon
478-742-5084
sgudenrath@historicmacon.org
historicmacon.org
WHAT IS YOUR MISSION AND HOW HAS IT SHIFTED DUE TO COVID-19?
Though our mission to revitalize communities by preserving architecture and sharing history didn't shift, outreach to our members and donors had to pivot for us to remain sustainable. We converted our longtime Flea Market from a weekend event to five smaller reservation-only events. We also held smaller open houses at our downtown Fire Hall No. 4 and Alexander IV School.
WE HOPE MORE WOMEN WILL:
Use their talents and passions to help Macon grow economically.
WE ADMIRE WOMEN WHO:
Step up and utilize their skills to make our community better. One example is our very own Shannon Fickling, who is one of the 17 percent of female architects nationwide. She leads our architectural design efforts, creating six to seven revitalized homes each year.
You might be surprised to know:
Our newly created Trades Program will train carpenters with experience working on historic buildings and creating more jobs in the downtown area.
What is the most gratifying part of your job?
Watching families move into the homes that we revitalize and businesses move into the buildings we save.
How do you define success?
Our success depends on growing our family and business partner memberships that drive the revenue that sustains our operations. We are happy that though our revenue has been down, we have been able to maintain our dedicated staff and revitalization efforts.
What are you most excited about right now in our community?
We are proud to be a part of a community of organizations and people who are working to create a vibrant, diverse and energetic downtown that is growing our local tax base.
What was the best business advice you ever received?
Stick to your values and then what you believe in will become a success.
How could women better support each other?
Listen and encourage one another to dream big, overcome obstacles and go for it!