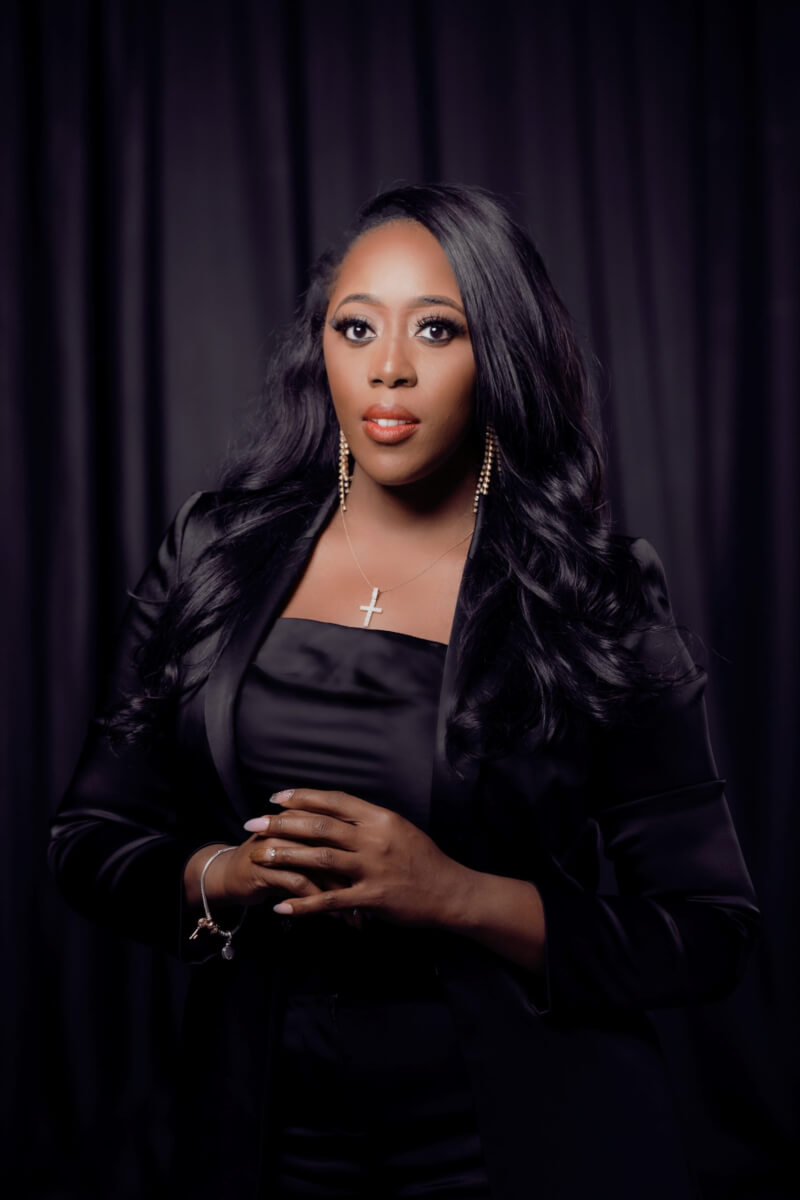 Women in Business 2022: Ceirra Johnson
A SPECIAL ADVERTISING SECTION CHAMPIONING OUR LOCAL WOMEN IN BUSINESS. PHOTOGRAPY BY ROBIN GATTI NEWBERN.
Say Yes 2 The Address
Broker/Owner
436 Second St., Macon
Ceirra@Sayyes2theaddress.com
Sayyes2theaddress.com
What is the mission of your business?
We believe that homeownership is a dream and your right. We partner with individuals to make realty a reality. Say Yes 2 The Address is a full-service real estate firm that specializes in results. We cater to individuals whose goal is home-ownership. We are a company that puts God first in everything we do. We are committed to serving the public with honesty and integrity. We are committed to excellence and professionalism.
We strive to put you first and provide our expertise to help you understand anything regarding the Real Estate industry. We continue to learn with the changing times and stay connected to the current market and remain engaged in the fast-paced environment of real estate. We believe that someone may see many houses during their search, but they will know their home as soon as they see it. We do not sell houses, we sell homes.
During the home shopping process, we work diligently and remain patient to find our clients their Dream Home. We are committed to training our realtors and arming them with the necessary tools to equip themselves with knowledge. We are committed to guiding you hand in hand to your Home in hopes that you will say "YES 2 THE ADDRESS"
What lessons did you learn because of the COVID-19 pandemic?
The Pandemic taught me so many things! The most important thing I learned was I had more in me than I thought. I can truly do all things though Christ!
What is your advice for women wanting to start their own business in Macon?
Stop waiting! Just step out on faith! You are resilient! Having a business will stretch you, but you will be able to withstand it. Even though you may possibly be stretched, bent or compressed, you will always Spring back into shape.
How do you define success?
For me, success is being able to do whatever I want with my son and time without being worried about anything! That is true wealth for me!
What are you most excited about right now in our community?
I'm so excited about the growth of the downtown area, and all of the new entrepreneurs — especially the women. Get it, ladies!
Why is Central Georgia a good place to do business?
Central Georgia is a great place to do business because of the community. We believe in supporting all things locally owned.
You might be surprised to know: I've never flown in an airplane.
What is the most gratifying part of your job?
Getting to help people achieve homeownership is a blessing. Many do not know where to start. I'm so happy I get to take part in their journey of saying yes to the address — something they will never forget!
What has been the most challenging part of being a female business owner?
The most challenging part is thinking you have to do it all. Being a business woman has its challenges. Sometimes it's hard to relinquish the guilt that we may have that we have to do it all. Being comfortable delegating is something to definitely get used to!
I admire women who: Handle business with authority and grace while looking fabulous as they do it!
What was the best business advice you ever received?
If you do what's right, right will follow you!
I hope more women will: lift one another up!
How can women better support each other?
Women can better support each other by reaching out their hand to help another woman rise up.
How can men better support women business owners/leaders?
Making an effort to practice being diligent in being open to diversity and inclusion.
Looking back, I wish I had known: My journey has made me into the woman that I am and I'm grateful. I wish I had known my own strength!
In five year: I would like to have a few successful franchises.