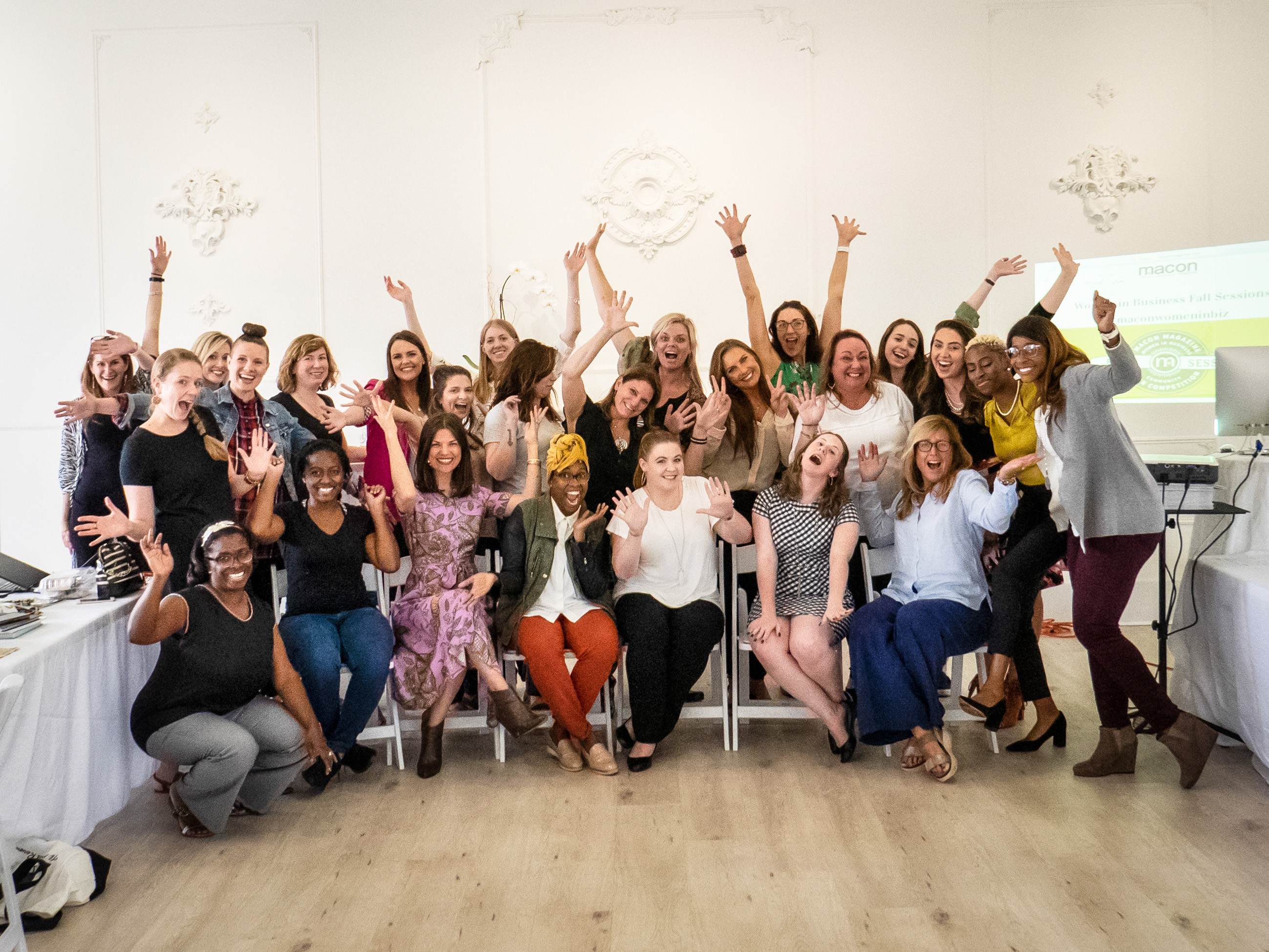 Women in Business October Fall Session
On Wednesday, October 16, Macon Magazine hosted the latest installment in our Women In Business series of workdays. Working women from across Central Georgia joined us at Loft E in Downtown Macon for a workday, building relationships and strengthening community over competition.
Alongside the WiFi and IRL meetings, we welcomed interior designer Carrie Robinson of Robinson Home. She shared some smart home styling tips just before opening up her well appointed studio and showroom next door for shopping and conversation.
The support we see at each Women In Business workday continues to affirm the need for more connection and depth building among working women in Macon. We aim to continue providing spaces to foster this community. Take a look at our photographer Jessica Whitley's photos from the day below, and click here to view our gallery page with all of our past event photos.
Bring a business bestie with you to the next Fall Session on November 19 at the Museum of Arts and Sciences. Until then, keep up the hustle ladies. #maconwomeninbiz
Doughnut holes: The Casserole Shop
Cake: Oh Honey Baking Co.
Coffee: Z Beans Coffee
Lunch: Fountain of Juice
Wine: Pinebrook Bottle Shop