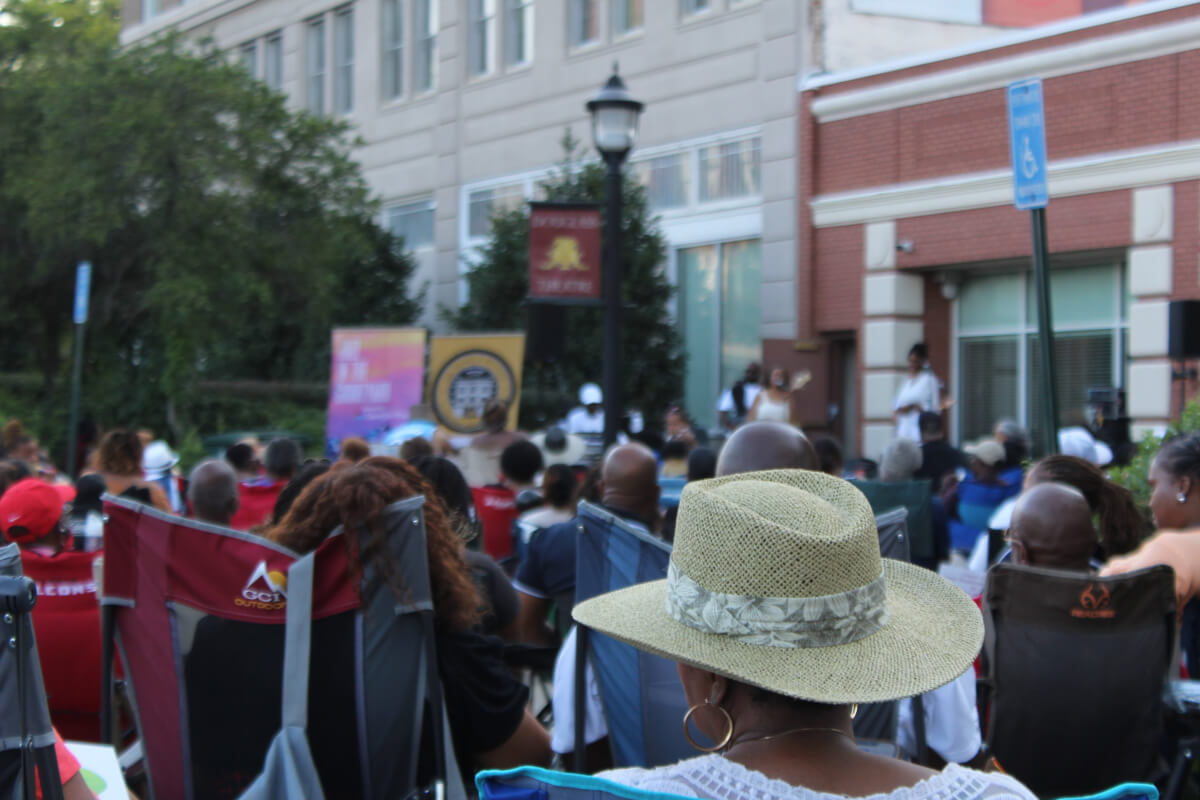 A jazzy night
By Nora Jorgensen
Photo by Gabrielle Rader
On June 26, the Douglass Theatre hosted Jazz in the Courtyard featuring Sandy Buckner and The Game. The event was free thanks to Douglass Theatre's sponsor, Georgia Power. Starting at 7 p.m., a crowd of around 150 people gathered outside the theater, bringing their own lawn chairs to enjoy the music. Sandy and The Game played many beloved oldies and songs close to any Maconite's heart such as "Sittin' on the Dock of the Bay" by Otis Redding and "Superstition" by Stevie Wonder. It was a lovely night with dancing, chatting with friends and family, listening to the talented singers and enjoying food from Hank's Food Truck and a concession stand inside the theater.
Jazz in the Courtyard demonstrates the Douglass Theatre's commitment to their mission: to provide the community with "multi-cultural performances, films, lectures, and preserving the African American artistic and social legacy through exhibits and programming." The Douglass Theatre has been around since 1921 and has hosted famous musicians including Otis Redding, Bessie Smith, James Brown, Ma Rainey and Little Richard.
Douglass Theatre has three Jazz in the Courtyard nights, and the third performance was on July 31 with Ken Trimmins and the Quiet Storm. If you didn't make it to this year's Jazz in the Courtyard, then check out next year's event. Other events the Douglass Theatre has going on in the upcoming year are the Stageworks Theatre Camp, The MET: Live in HD, Black History Film Series, HBCU ARTS Series, Women's History Month Ceremony and the Macon Film Guild. Check out the details here.