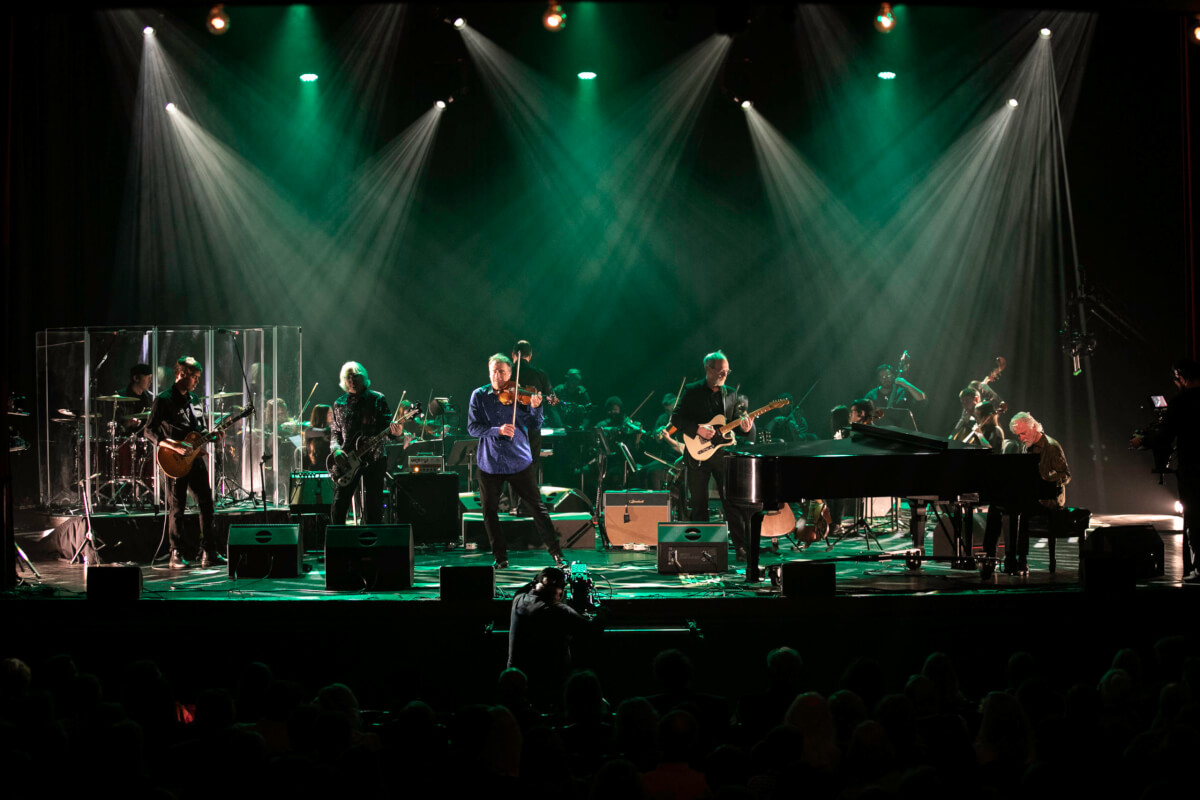 A Night of Georgia Music to Broadcast Nationally
One unforgettable night of live music, performed by three legendary musicians on the Grand Opera House stage, proved—once again—that Macon music is unlike any other. Now that performance is set to broadcast nationally on public television.
In March of 2022, internationally recognized violinist Robert McDuffie, R.E.M. founding bassist Mike Mills and former Allman Brothers Band member and current Rolling Stones keyboardist Chuck Leavell, as well as Mercer University students of the Robert McDuffie Center for Strings performed "A Night of Georgia Music" on the Grand's stage with conductor Ward Stare. To boot, Mills and McDuffie are both natives of Macon, and Leavell has called Central Georgia home for over 50 years.
"Playing at The Grand for a national television audience makes me proud to be from Macon," McDuffie said.
Mills said they chose their hour-long musical lineup based on songs about Georgia and/or by Georgia artists. From there, they narrowed down the list of potential songs to what sounds flowed together and made for a dynamic concert experience.
"It has movement, but at the same time it's cohesive," Mills explained. "Georgia is such a great state for music – the most fertile state in the country, as far as I'm concerned."
Leavell agreed, stating, "The hard part was deciding what to leave out."
What adds to the performance's dynamo is the mixture of classical instruments and rock 'n' roll. The final lineup included contemporary artists like Otis Redding, Ray Charles, the Allman Brothers Band, R.E.M., James Brown, Outkast, the B-52s and Brook Benton, with elements from the Mills-composed "Concerto for Violin, Rock Band and String Orchestra." Award-winning composer David Mallamud provided the arrangements for "A Night of Georgia Music."
"Presenting these iconic songs of Georgia with legends Mike Mills and Chuck Leavell is a high point of my professional life. Being on stage with them makes this classical violinist feel 'cool.' The music resonates in a visceral way for so many people," McDuffie said.
The Macon performance adds to the roster of a pre-COVID-19 tour that boasted sold-out shows across Georgia. If you were unable to see this group perform live, you can catch "A Night of Georgia Music" via Georgia Public Broadcasting on a television near you July 4.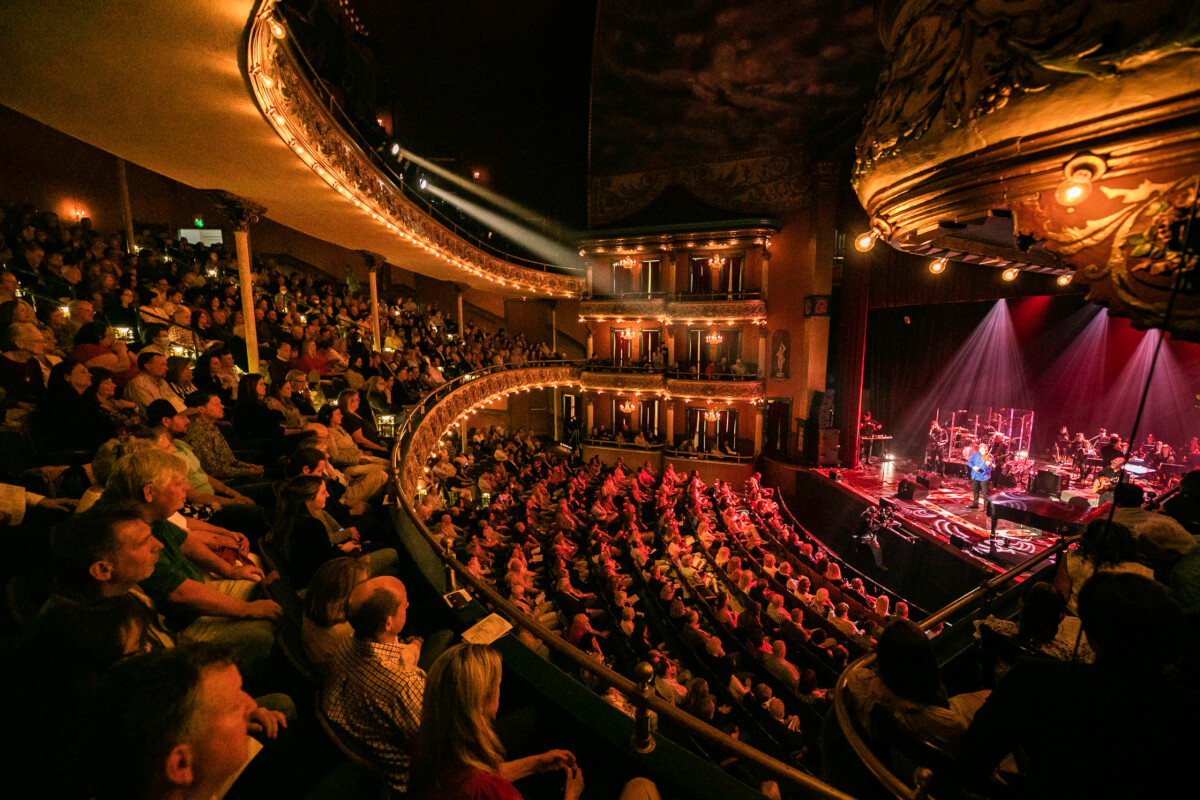 A Night of Georgia Music lineup:
One Way Out
Rainy Night in Georgia
Rain in Spain
Southscape
Respect
Give Me Back My Man
Hey Ya
Georgia On My Mind
Losing My Religion
Jessica
-Ivy Marie Clarke