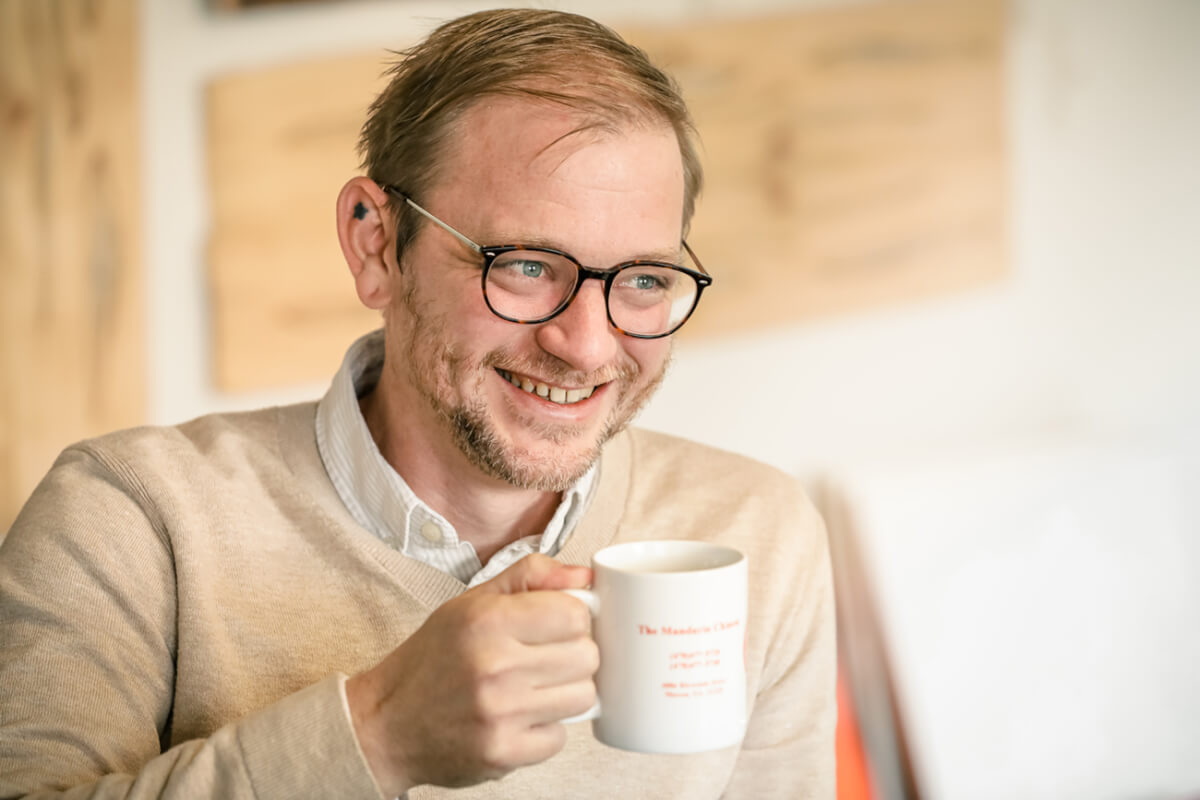 Choosing Macon: Benn Dunn
Part of a series that features individuals from our community who, after some time away, have returned to share their skills and talents here.
By Rachelle Wilson
Photography by Maryann Bates
About 15 years ago, my limited exposure to Macon was broken by a group of artists. I still remember the first time I climbed the creaky staircase in the Arts Exchange building on Mulberry Street and discovered an entire world of people creating visual and provocative works of art. 
What some consider the pioneers of our current First Friday scene, these artists gave the public a glimpse inside the gritty studio that served as an incubator for chaos and creation. One of those very artists can now be found curating Mercer University's McEachern Arts Center on Second Street. And though it is just around the corner from the Arts Exchange, Ben Dunn has gone across the country and back to get there.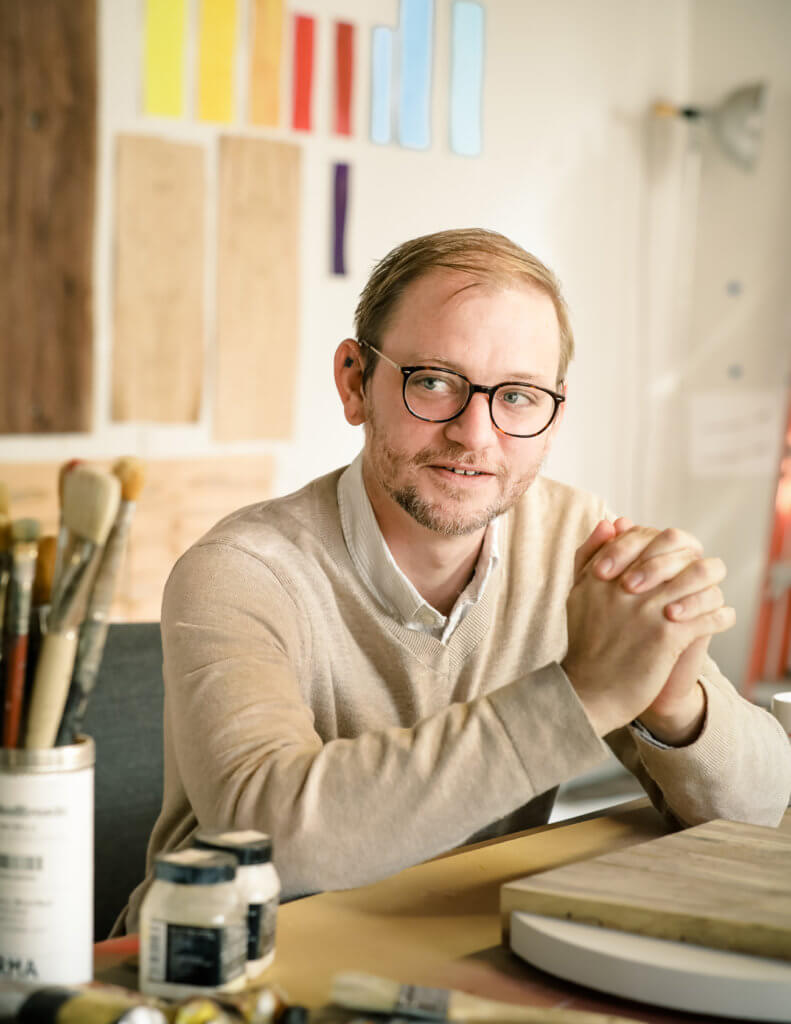 Macon-raised, Ben experienced the typical adolescent angst of needing to get out of town to establish himself. After graduating from Mercer and spending several years as an exhibition assistant at the Museum of Arts and Sciences, Ben found himself pursuing art in Chicago, and then migrating to Seattle to pursue a Masters of Fine Arts at the University of Washington. Upon completing his studies, Ben and his wife, Jaimy, relocated to Atlanta where Ben had the chance to prioritize his art practice. 
After downsizing cities a few times, Ben and Jaimy began to feel the attraction of something even smaller. They considered places like Chattanooga and Savannah and yet no place seemed to be the right fit. 
"We were trying to find a place we could plant roots to be in for a long time but there was this blind spot to Macon," Ben said. "While at the same time, we were having a conversation about how nice Macon was and coming back to visit more and more." 
About the same time, Mercer began looking for a director for its new gallery space. Macon soon became the obvious choice and Ben accepted the position at his alma mater. 
"I think I had forgotten just how nice it actually is to be in Macon. It is a beautiful place with beautiful architecture and I can walk to work in the morning through a beautiful park," he said. "And, if I'm acting right, I am very awake to this place and how present it is as a setting. From that position of appreciation, I also have a feeling of stewardship – whether that is related to the arts, teaching or just kind of pitching in where you think you can be of use."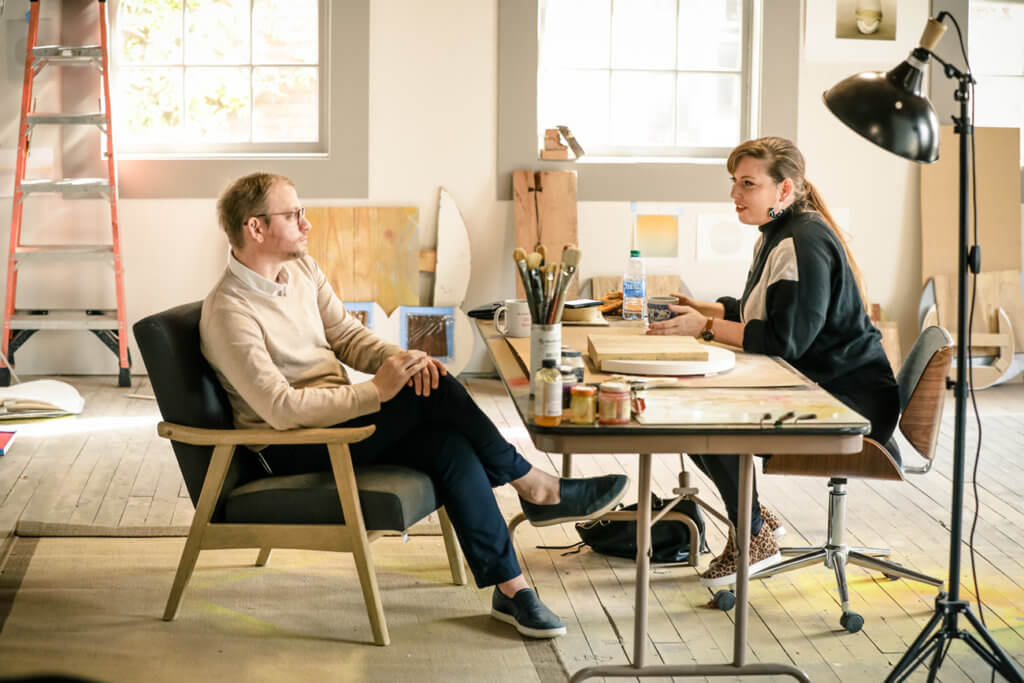 With Mercer's art program now including a bachelor of fine arts, Ben was excited to be part of the movement that was taking place. 
"It was this weirdly compatible thing. Starting at the beginning of something, being able to invent what you think it should be, was really seductive. The change in tone of the art department was a pinnacle moment to get involved," he said. 
Not only is Mercer expanding its art program, but also its campus. The McEachern Arts Center is in the heart of downtown, only blocks away from long-standing galleries and artist groups. Now a curator for one of those galleries, Ben is in a position to create opportunity for others, something he takes very seriously. 
"I try to consider when I teach – with the art department and with the gallery – what would have been the best stuff to have available when I was growing up here," he said. "Specifically, in terms of empowerment, what would younger me have wanted?"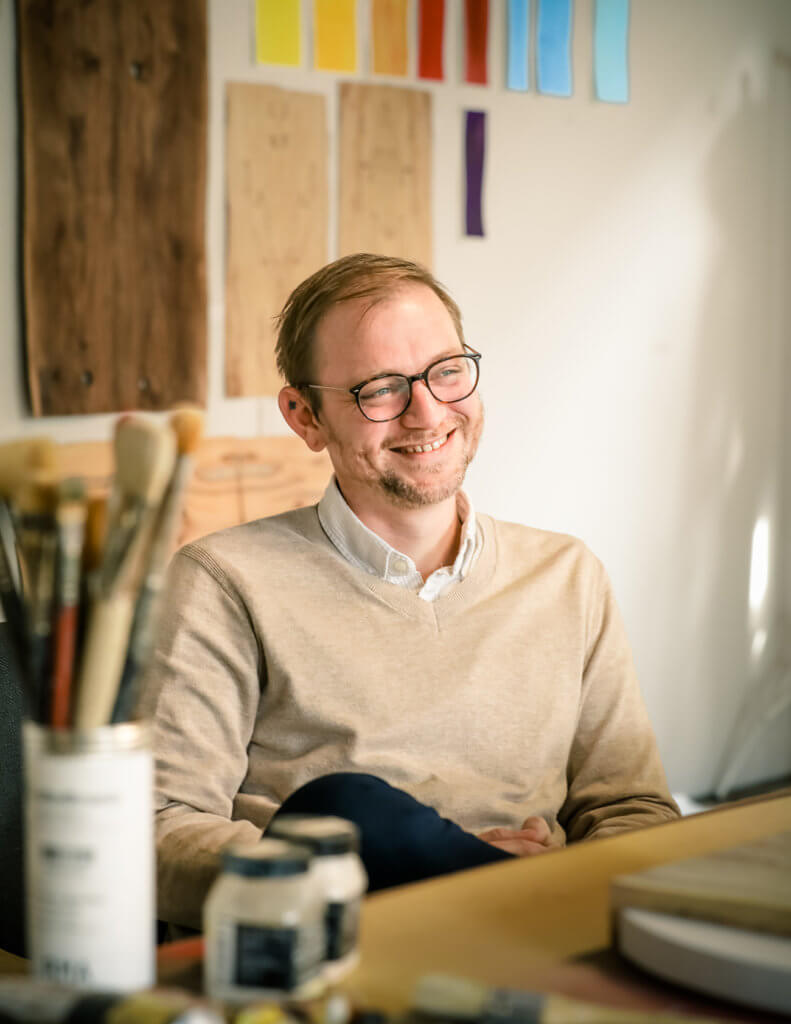 One of those methods is to feature those who can connect to our community as a destination. 
"Bringing nationally-tiered artists, but also being really intentional about bringing emerging artists, is an important task – and being assertive about what it really means to be supportive of emerging artists. That's the leverage we use to bring them here. Through that we can elevate the position of Macon to be more of a destination for art and artists," he said. "We can facilitate something that couldn't have happened anywhere else, which creates a pull and sets us up to be regional rather than hyper-local." 
One show Ben is particularly excited about is set to open Feb. 7. Featuring Chicago-based artist Kelly Kristin Jones, this exhibit is centered on Macon, its history and the contested narrative of its public spaces. 
"This work is about issues that are germane to Macon and speak specifically to this place," he said. 
Ben sees Jones' engagement with Macon as the type of show a curator should aim to offer. 
"I do what I can do to contribute to the dialogue about art that everyone can participate in," he said. "There should be a point of access for everyone. My aim is to ensure that we are available and accessible to those who may not typically feel as comfortable walking into an academic art setting – and that means providing programmatic opportunities as well." 
But his vision for the gallery and for Macon doesn't stop there. Ben sees how the art department and the gallery can work in tandem to further opportunities for students. 
"I aim to create and implement a visiting artists program for teaching/working residencies in 2021. These semester-long residencies will culminate in exhibitions at the McEachern Arts Center, but more importantly they'll model a professional emerging practice for students while keeping things fresh in the art department. I think this could also help further situate Macon as a destination for art and artists," he said.  
From his days with the Arts Exchange to now, Ben's combined experience of growing up in Macon while also studying art elsewhere has rendered him uniquely qualified for this defining position. As an artist, a teacher, a curator and a connecter, Ben is choosing Macon.