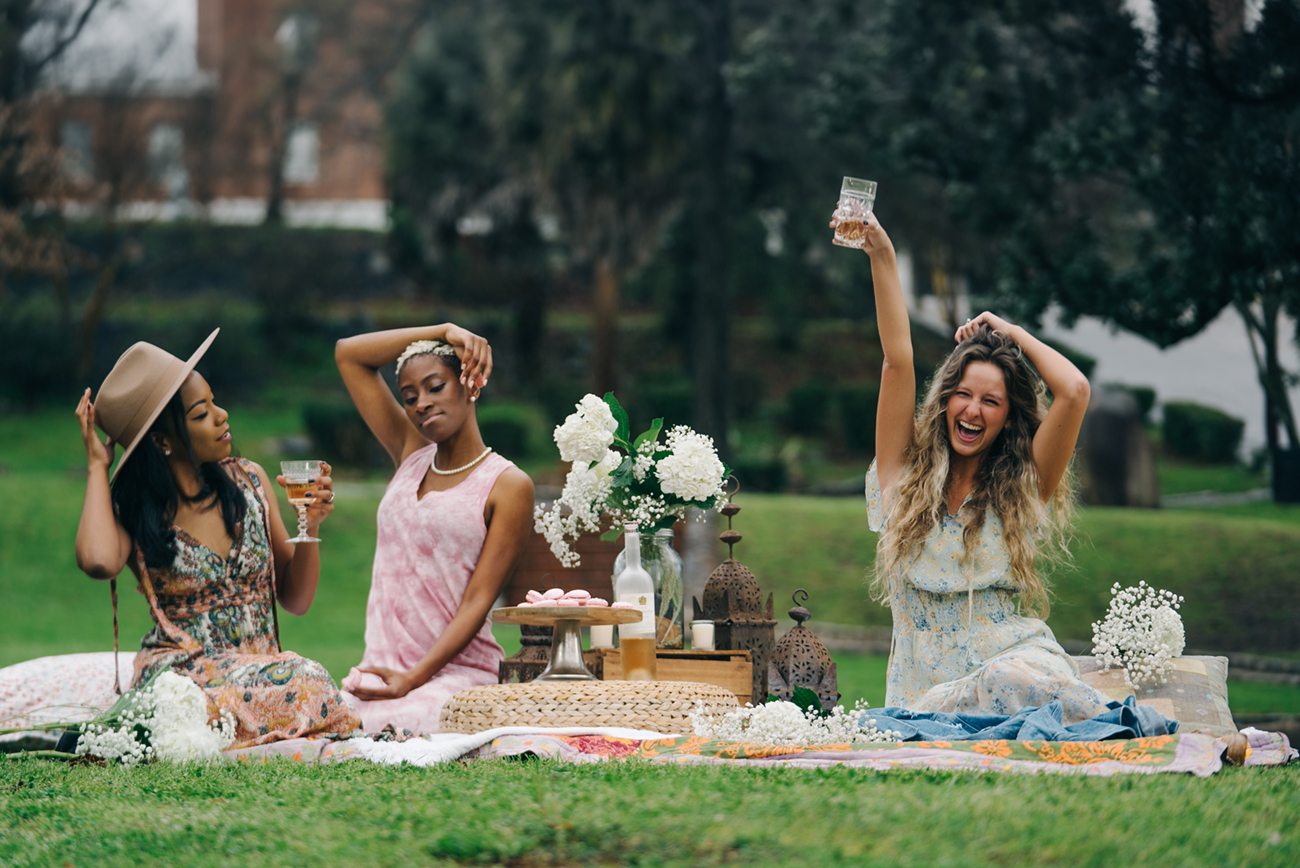 Women, We Shine 
Create purposeful authenticity, show your true self
By Hannah Jett Theus
Photography by Jave Bjorkman
Your purpose is here. You may not know quite what that means – yet – but it is part of the journey for growth that we all take.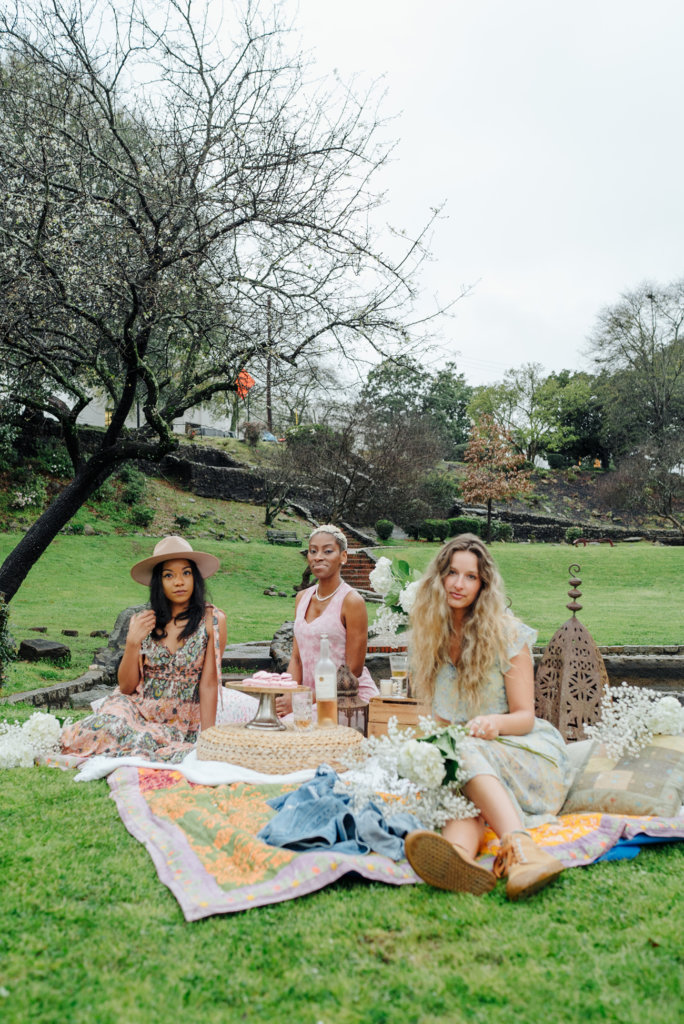 Slowing down and being present can give you the peace to share your light with the world. Along with self-discovery, finding out who your tribe is can be equally as valuable. The people we surround ourselves with can inspire and ignite us, especially when we're faced with life's storms and busy schedules. Even when the sun isn't beaming, your light can glow in purpose as you make your own sunshine. 
To feel your most empowered and authentic, give yourself permission to do just that. Princess Sanderson, a lifelong Macon native is a model, production assistant at WGXA News and a resume writer for Written Wealth LLC.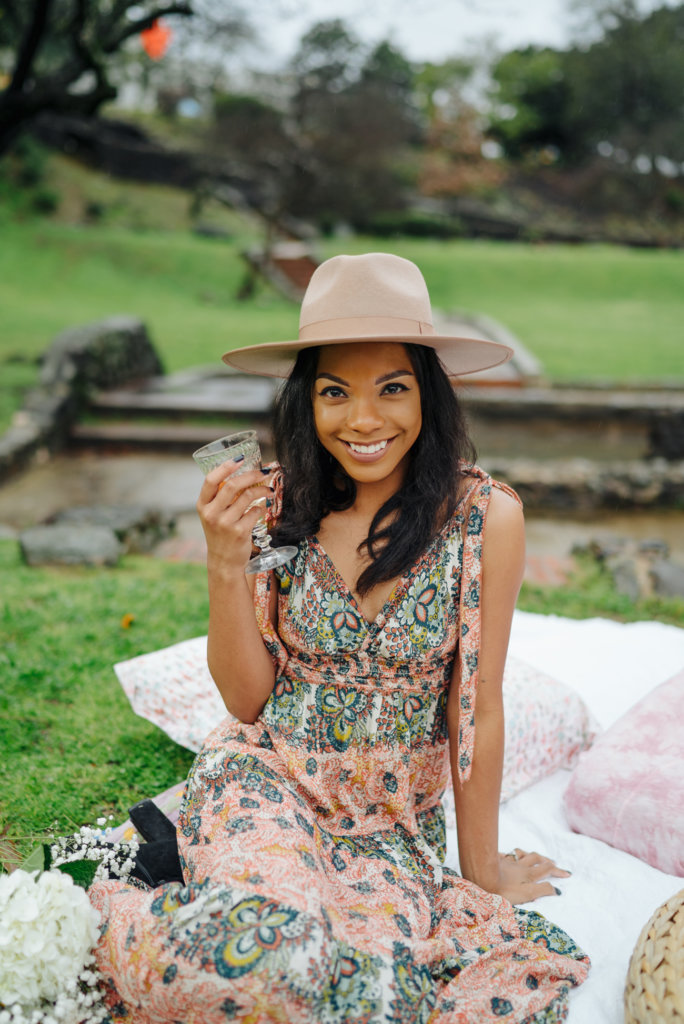 "Surround yourself with a tribe of supportive people," is her first piece of advice on being true to you. 
"In order to feel authentic or empowered, there needs to be a rooted confidence to do so. When you're around people who give you the space to feel and be anything you want, your most authentic, empowered self will always be at the forefront," she said. "It's sometimes scary to be unapologetically yourself because women often have to mask who they truly are. My advice would be to take that mask off and crush it. You'll feel so much better." 
Every day can bring challenges of its own, but how you brave them is what matters. Meghan Lindstrom is a senior at Georgia College and an intern at Macon Magazine. Her suggestion for feeling empowered is to not apologize for having confidence. The key is that you don't have to have it all figured out to believe that you eventually will.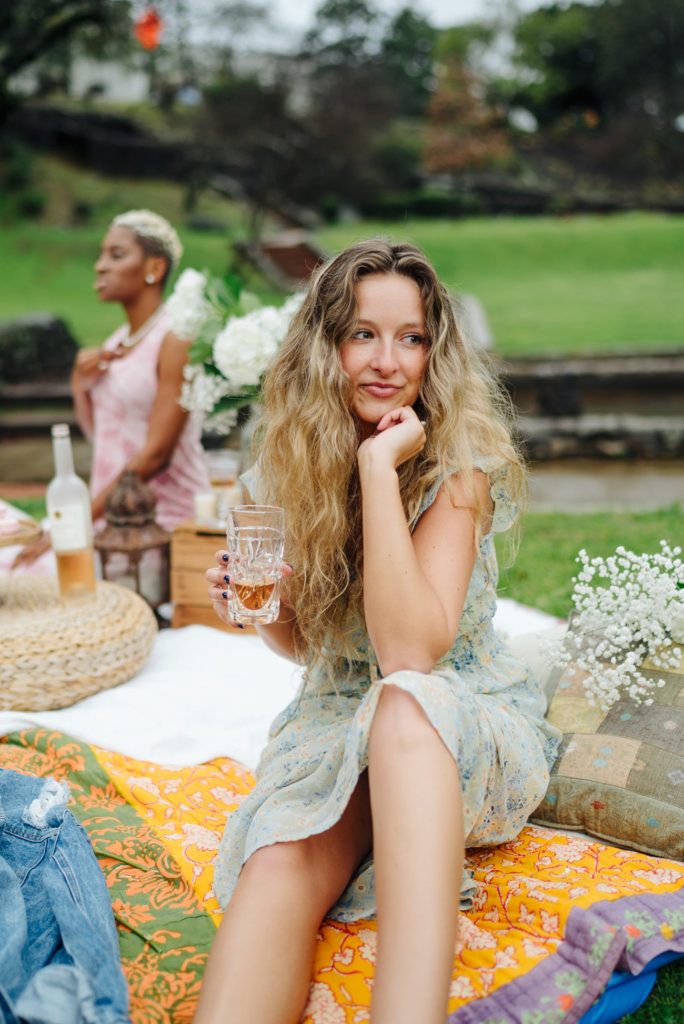 "Even if I don't know what I'm doing in life sometimes, just having a slight confidence that everything will be okay makes all the difference," Lindstrom said. "Dancing it out to your favorite playlist in your bedroom also helps. 
"Don't let anyone tell you what you can or can't be. Just be confident in who you are and stop saying sorry so often for things you can't change about yourself. You are you for a reason and no one should ever put you down for that."  
Our community is blessed with dedicated servant leaders like Tonja Khabir, executive director with the Griffith Family Foundation and a lifelong Macon resident.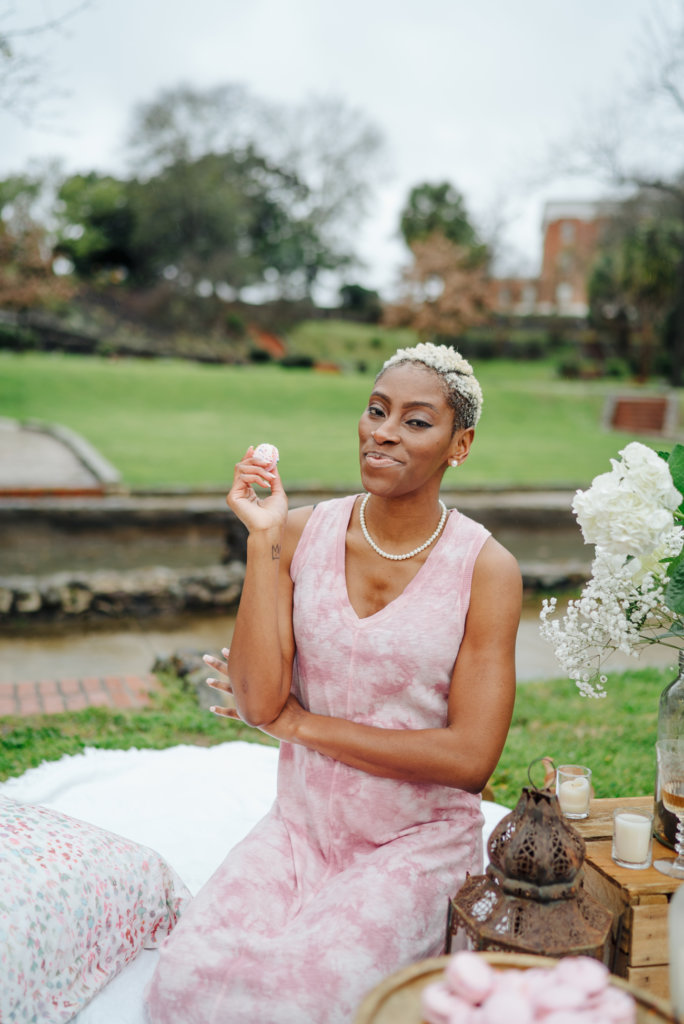 "It's important to be grounded. That takes courage, grace and a lot of practice," Khabir said about purposeful authenticity. "It's about connecting to your truth. When we are in alignment with our truth, we have the power to speak up and uniquely manifest our goals. Much of the work I do with Griffith, Urbane Young Professionals Network and Jones Cafe connects me to community and culture. 
"For me, connecting to that energy is empowering. If finding a sense of grounding is a challenge, I encourage women to connect with what brings them joy – and drink water." 
As women, we have to find the dedicated time to take care of ourselves because we cannot pour from an empty cup. 
"For women of color, we live in a world that rarely celebrates our beauty in the natural ways in which it exists. We have to make space to offer encouragement, support and grace to ourselves and others. To be unapologetic, we have to be open for others to be unapologetically themselves as well," Khabir said.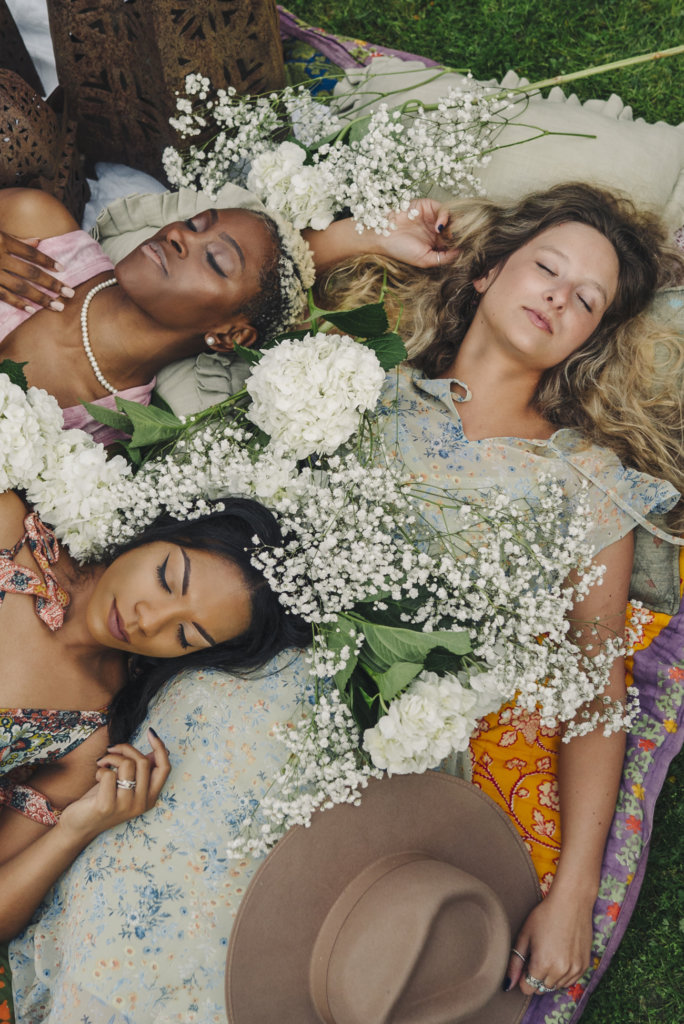 Sisters, your radiance doesn't come from special lighting or from a sunny day – in fact, it doesn't come from anything else but you. Your shine comes from within and, in its most authentic state, is so needed in this world. Your glow stems from the rainy days and messy moments – because that's when your story is written. 
As the saying goes, "April showers bring May flowers," but when you're appreciating life for what it is – a beautiful, unexplainable masterpiece – nothing can really rain on your parade. After all, the afterglow of the storm and the company you're with is really what life is all about. No matter what storms we face or what the world looks like around us, women, we shine.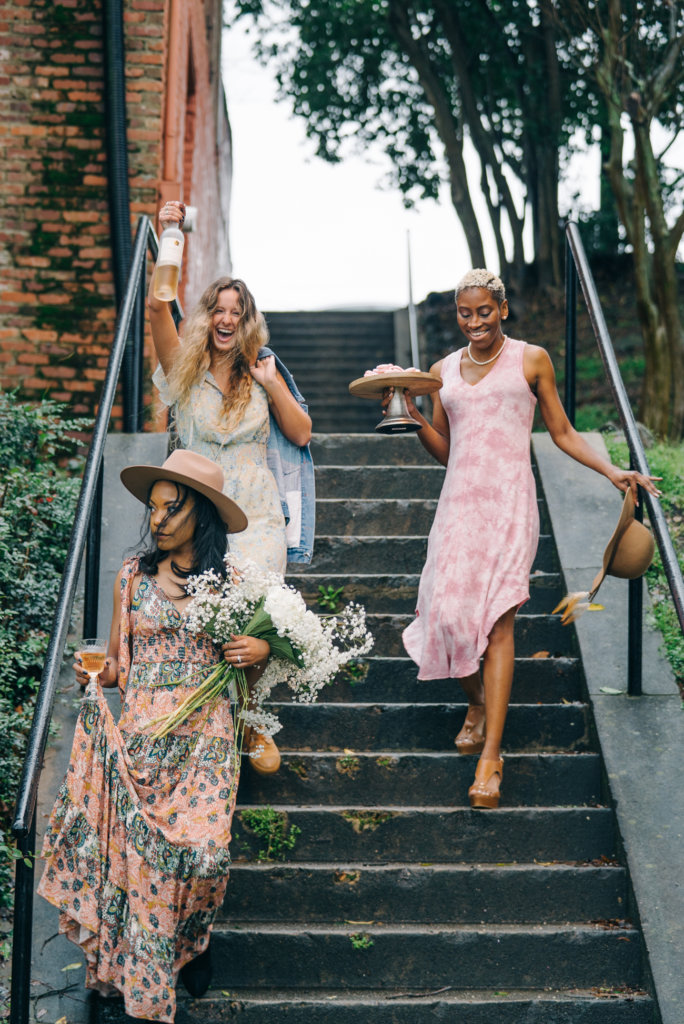 Craving more outdoor adventure? See our story about Kathleen O'Neal's Ocmulgee Outdoor Expeditions.