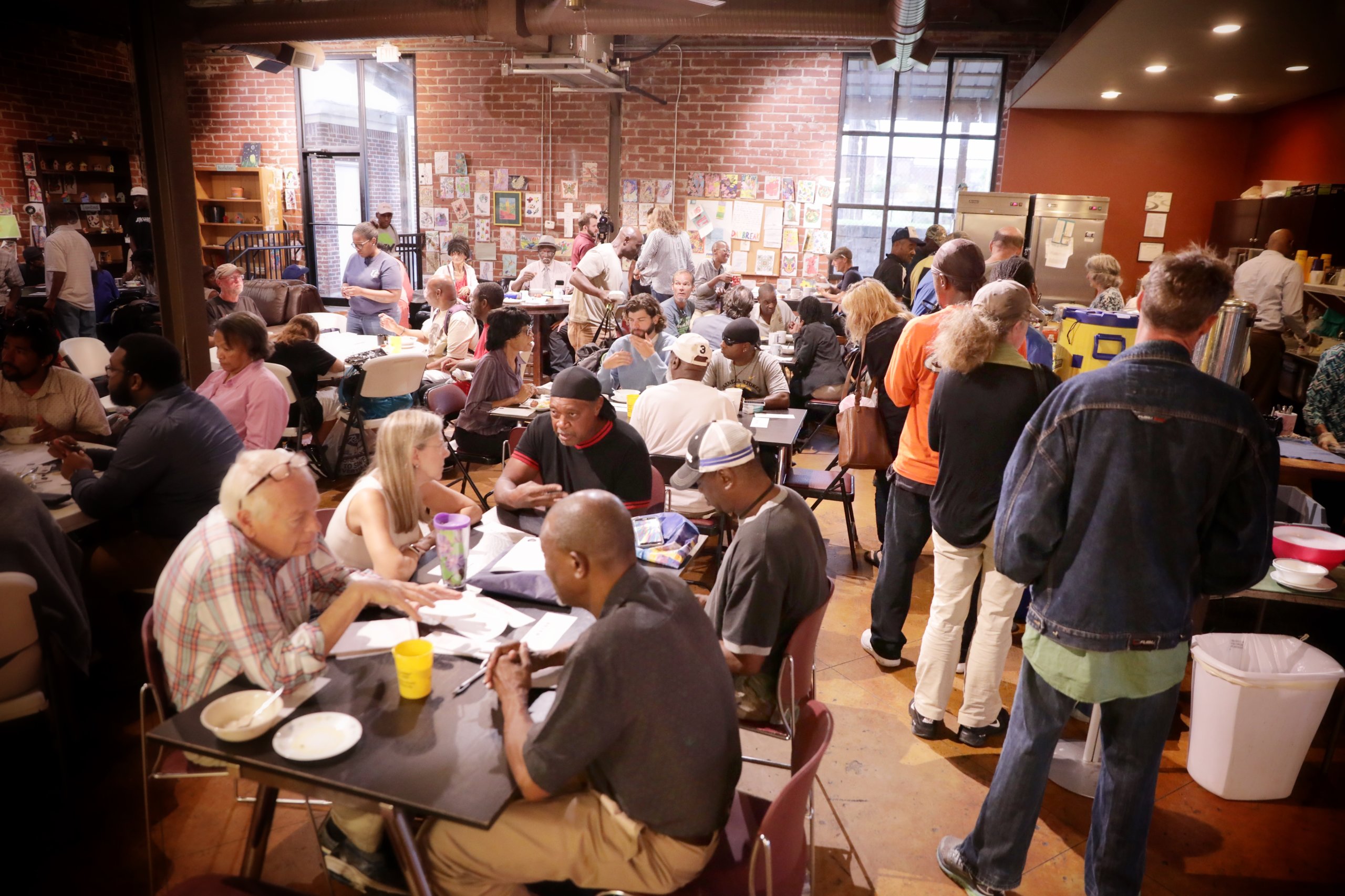 Building Community
Eight organizations working to combat poverty in Middle Georgia
"All areas of our community matter and deserve to thrive in their own ways. We must educate and empower individuals in each neighborhood to create a beloved community that belongs to them. There is value and worth in diversity," said community activist Sheknita Davis. Inspired by her work, we have gathered below information on eight organizations that are working to combat poverty in Middle Georgia. Read more about Sheknita's work here, and get inspired today.
Community Foundation of Central Georgia Inc.: The Community Foundation of Central Georgia aims to encourage stronger communities through philanthropy. Donor funds can go toward organizations, nonprofits, scholarships and other missions that ensure community growth and enhancement in Middle Georgia. cfcga.org.  
Fuller Center Macon: The Fuller Center for Housing is a Christian faith-driven organization that teams up with community organizations and individuals in order to provide homes for those in need. fullercenter.org.  
Junior League of Macon: The Junior League of Macon is a women-led organization promoting leadership, volunteerism and the development of the potential that women have. By partnering with organizations including Boys & Girls Clubs of Central Georgia and The Mentor's Project of Bibb County, the Junior League of Macon works to improve literacy and school preparedness in Middle Georgia. jlmacon.org.  
Macon-Bibb County Economic Opportunity Council Inc.: The purpose of the Macon-Bibb County EOC is to break the cycle of poverty by coordinating available resources to low-income families and individuals in Macon-Bibb County. The Macon-Bibb County EOC provides a variety of services such as energy assistance, transportation and housing services and income management. maconbibbeoc.com.  
Macon Outreach at Mulberry: Macon Outreach at Mulberry has three ministries to help those living in poverty in Middle Georgia – Downtown Kitchen, Grocery Pantry and Clothes Closet. Downtown Kitchen serves more than 1,500 meals every week, and community volunteers and staff prepare the meals daily. Grocery Pantry helps struggling families by offering nourishing commodities, and Clothes Closet provides those in need with clean, dependable clothes and shoes. maconoutreach.com.   
The Peyton Anderson Foundation: Since its founding in 1989, the Peyton Anderson Foundation has given back more than $100 million to Middle Georgia. The Peyton Anderson Foundation aims to enrich local communities by funding nonprofit organizations that focus on community development, health, human services, education and arts. peytonanderson.org.  
Rebuilding Macon Inc.: Rebuilding Macon Inc. teams up with the community to ensure safe living for low-income homeowners in the local area. This organization focuses on the needs of elderly and disabled individuals by repairing living spaces free of charge. rebuildingmacon.org/volunteer.  
United Way of Central Georgia: Read United is an initiative of United Way of Central Georgia that addresses the literacy challenges of students. Volunteers tutor students to help increase their reading skills. United Way of Central Georgia funds multiple organizations to improve people's health, help students achieve their potential and promote financial stability. unitedwaycg.org.