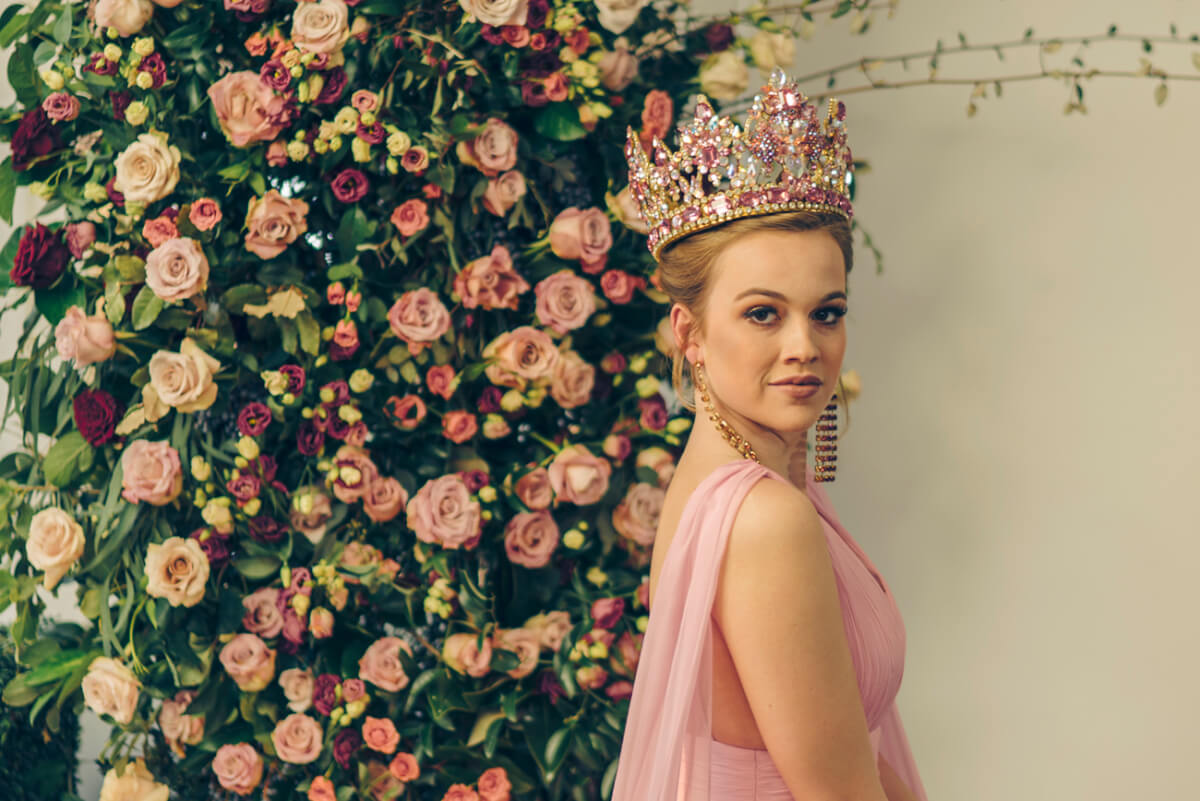 Forward we Flourish
Blossom, Inner Queen
How being your own queen is about far more than outer beauty
By Hannah Jett Theus
Photography by Jave Bjorkman
"This year, I realized how much a festival can bring people together," Cherry Blossom Queen 2019 Michaela Heide said. She dedicated her year of service to inspire youth through her purposeful platform of "Dance, Sing, Cope," which encourages young people through the arts and shares the impact the arts can have on their live. 
Also the current Miss Macon, Heide began participating in pageants because she was incredibly shy. 
"In fact, my very first pageant was Little Miss Cherry Blossom, which I did not win," she said. "Fast forward about 18 years and here I am! Pageants have shaped me into the strong and confident woman that I am today. Not only have they provided me with thousands of dollars in scholarship money, but they have also prepared me for my future career. Pageantry is so much more than a crown – the crown is just a gorgeous accessory. What's most important is the impact you make."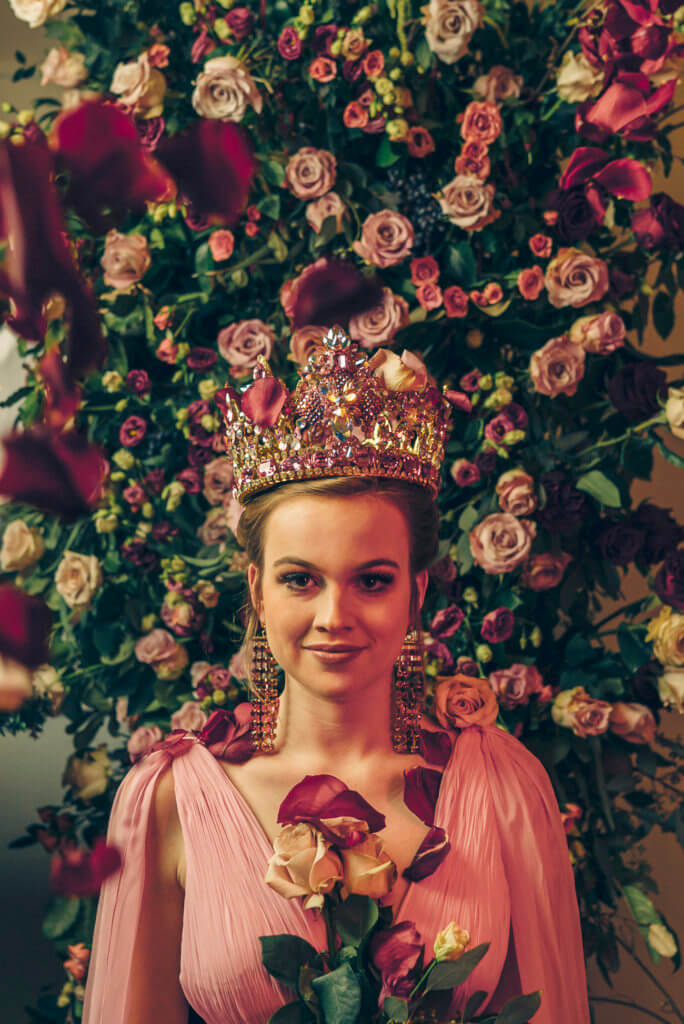 Blooming backdrops set the tone
In Mary Pinson's downtown floral studio, the creative ambiance was in full bloom, especially with her exquisite flower wall design inspiring our inner queens. The floral and event designer knows the magic that can be created with the right space and the right environment – even in your own home. 
Pinson suggests looking in your own backyard to use textured foliage and branches while snagging fresh flowers from the supermarket for pops of color. 
"They should be loose and carefree. Pick up several bunches of the same flower, like red roses, and mass them loosely in a vase for a grand show," she said. "I love to mix in fresh herbs like mint and rosemary, and your arrangements will smell so divine." 
When you want to stand out, choose a unique container for a one-of-a-kind display. 
"I am always thinking outside the box and I love to use vessels not originally intended for flowers: vintage tins, cool beer cans, coffee tins and wooden crates," she said. "The creative process drives my soul. I gather inspiration from everything around me. I seek inspiration from music, art, fashion, travel, movies and certainly nature. I love to celebrate, I always have, and it is truly wonderful for me to help others celebrate life's special moments."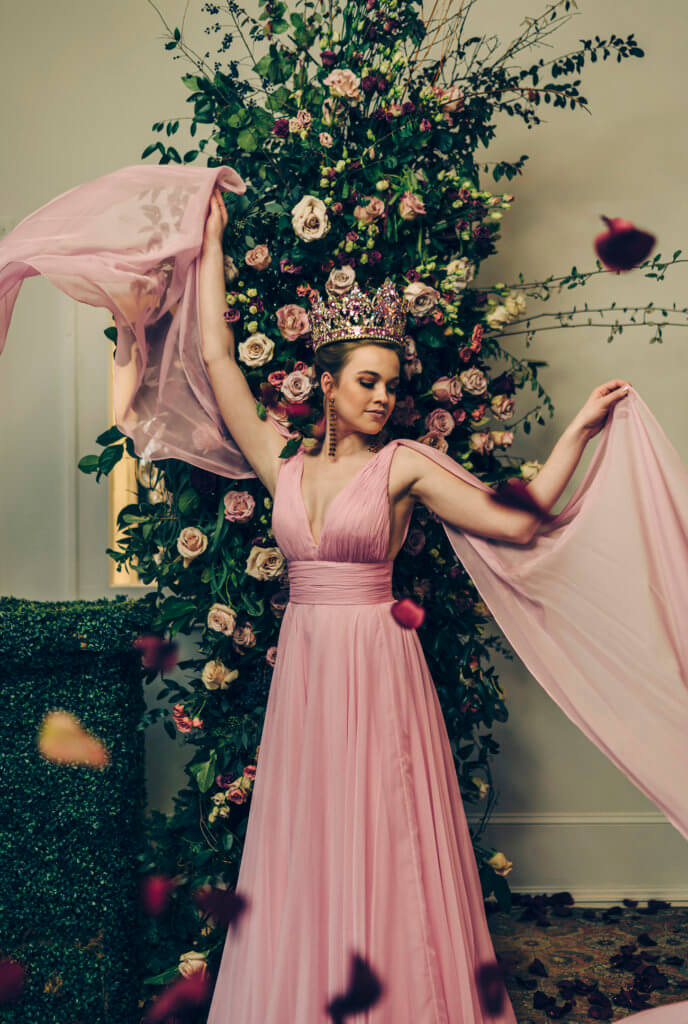 Cherry Blossom Festival returns in March
"'The Pinkest Party on Earth' celebrates 39 years of love, beauty and international friendship. We look forward to showcasing the annual favorites as well as the new events that keep the festival on trend and exciting," said festival president and CEO Stacy Moore. "More importantly, the Royal Court selected for the 2020 festival will begin a unique tradition which is steeped in history, but poised to reflect the future of one of the best festivals in the world as noted in 2019 by the International Festival and Events Association." 
The Cherry Blossom Royalty Program will welcome in three new members into the sisterhood as they begin a new legacy for women vying for the coveted crowns through an impressive selection process focused on intelligence, community service and knowledge of the festival through a panel interview process. Michaela Heide served as the 2019 Cherry Blossom Queen and will pass on the crown in February.