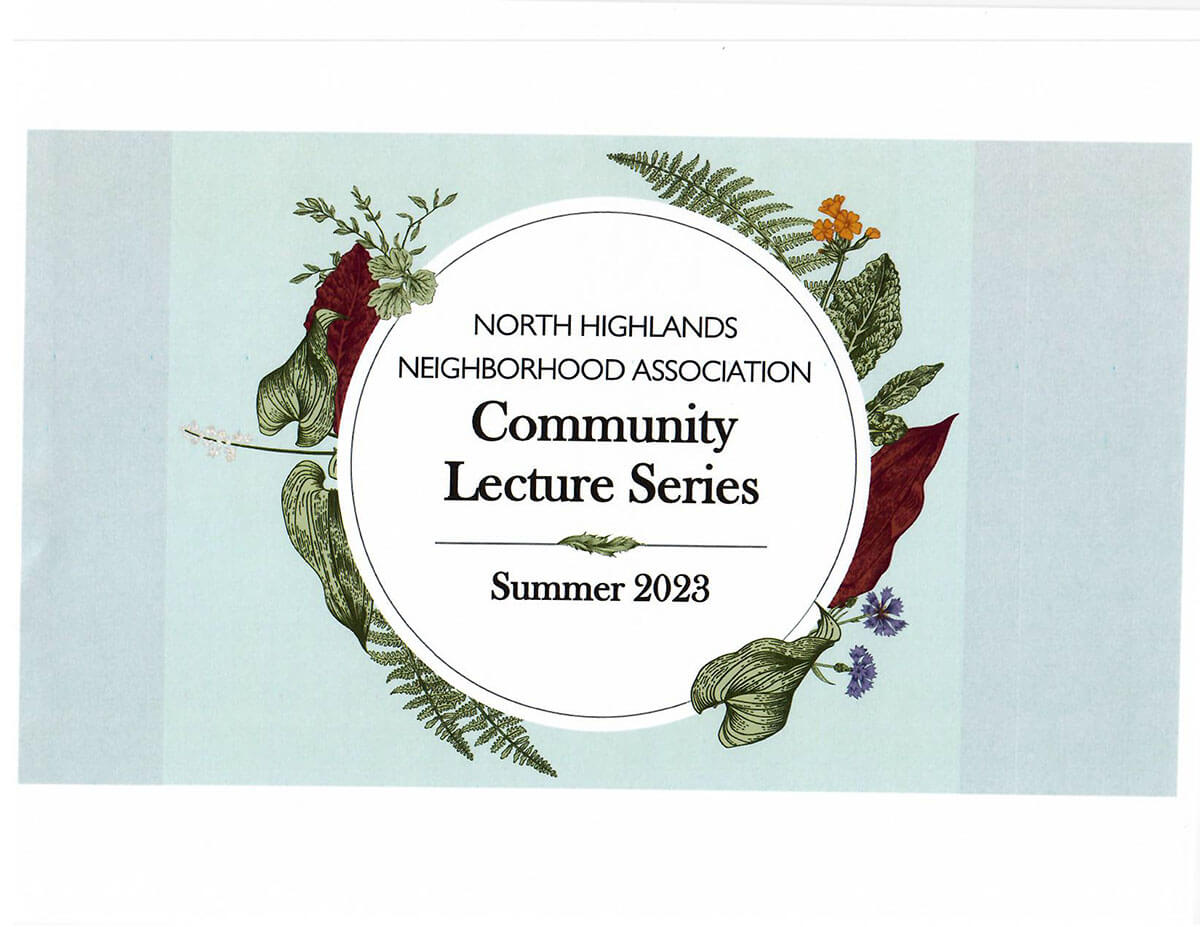 Community Lecture Series
The North Highlands Neighborhood Association has just finalized plans for our first Summer Community Lecture Series. Our former association president, Ms. Miki Fluker, came up with the idea of offering a series of seven lectures on topics relevant to our neighborhood to bring together neighbors and other interested folks to get to know each other while learning more about the Macon area "across the river." Everyone is invited to join us to hear these very interesting speakers. The lectures will be held every other Thursday at 7:00PM at Highland Hills Baptist Church 370 Briarcliff Road, Macon 31211 from June 1 – August 24, 2023.
Some of the topics which we believe will have especially broad community appeal are
June 15: "The Rise and Fall of Baconsfield Park" by Mary Anne Berg Richardson, a student of the history of Baconsfield Park and a former resident of North Highlands
June 29: "Birding in North Highlands" by Dr. Jim Ferrari, Professor of Biology at Wesleyan College
July 27: "North Highlands Architecture" by Jim Barfield, leading advocate for Macon's historic and architectural heritage
August 24: "Native American Presence and Erasure in North Highlands" by Dr. Matt Jennings, Professor of History at Middle Georgia State University and President of Ocmulgee Mounds Association.