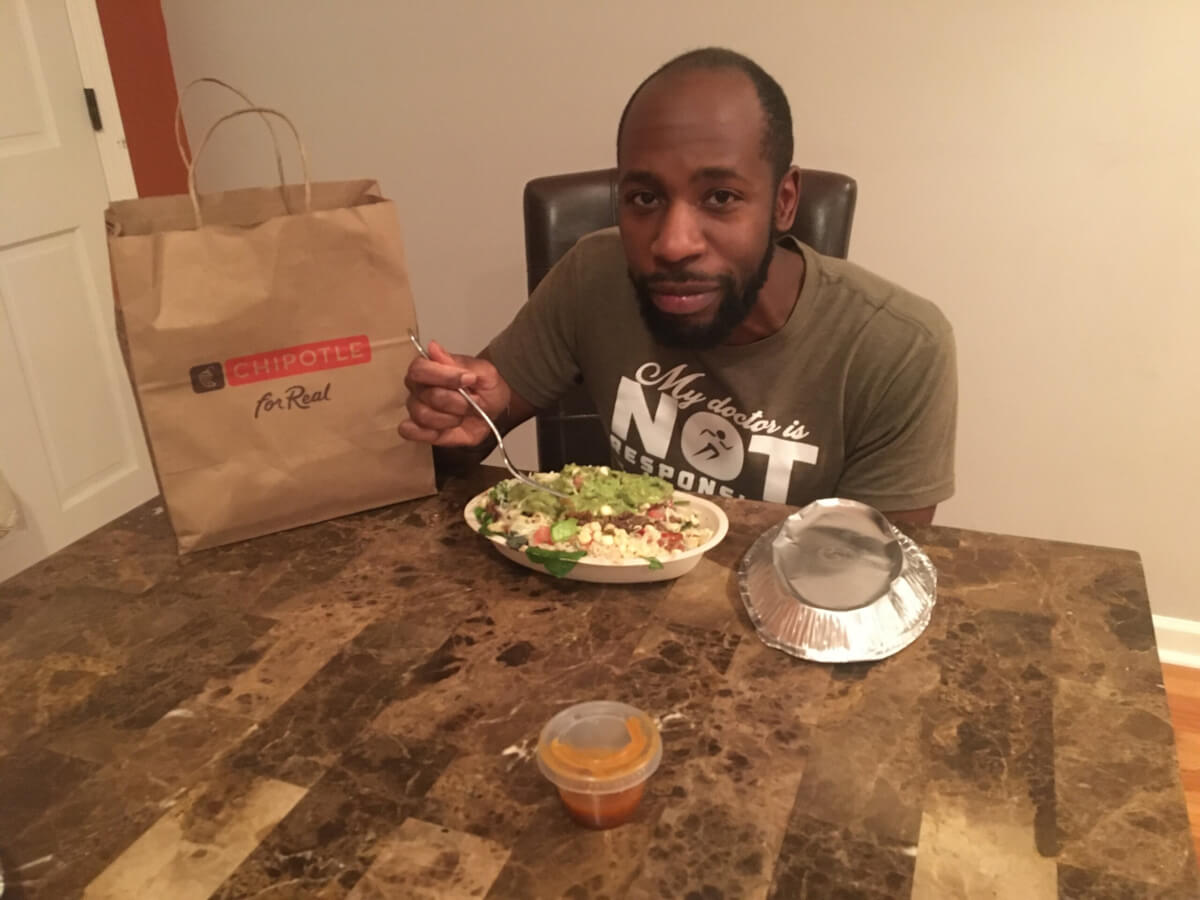 Fitness Corner: Nutrition around Central Georgia
Fitness Corner: Nutrition around Central Georgia
By Shawn McClendon
Knowing how to eat healthily can be the most confusing thing, right?
I remember when my impression of healthy eating was that a salad was the definition of a healthy meal. I'm not talking about anything fancy, either. Just the basics: lettuce, tomato, cucumber, maybe some onions and sunflower seeds, and some oil and vinegar for dressing. It's not that I didn't enjoy salads, but the concept of eating salad all of the time didn't quite provide me with the motivation I needed to eat a consistently healthy diet.
Later, I learned what I would call the typical "bodybuilder diet": chicken breast, steamed broccoli, and brown rice. Anytime I looked up what the people I admired in the fitness world were doing, it appeared that all they consumed were copious amounts of chicken breasts, broccoli and brown rice. I like all of these foods, don't get me wrong, but again, consuming these alone was not the most exciting concept.
These days, I understand healthy nutrition to be about diversity. It's not about putting one specific meal on repeat as if it was a favorite song in your music library. It's not about a particular diet, either. It is actually about enjoying a diversity of different types of real foods – unprocessed or minimally processed – that have been prepared optimally and that span the various food groups. If you ever do research on the "blue zones" of the world – areas where people live longer than average – one of the main things you will discover is the diversity of whole, real foods in their diets, undoubtedly a contributor to their longevity and high quality of life.
Now, while it is always better to eat a diverse palate of whole foods that have been cooked in your own kitchen, let's be honest: Cooking every day in a society like ours is extremely hard, if not impossible. But don't worry; Macon has an ever-growing diversity of quick and decently healthy food options. It's almost inevitable that at some point, you're going to have to seek food from an outside source.
For me, a healthier choice from a restaurant includes food made from scratch with a decent-sized portion of vegetables included. Some of my personal local favorites include:
Curry goat, rice and peas, cabbage, and plantains from Island Pot (Macon)
Hunan chicken and vegetables with steamed rice from The Mandarin Chinese Restaurant (Macon)
Turkey wings, collard greens, and lima beans from Hen's Nest (Macon)
Oven roasted chicken, turnip greens, and sweet potato souffle from S&S Cafeteria (Macon)
Pescado al ajo and fresh guacamole from Casa Mexico (Byron)
This list is not exhaustive by any means. There are so many other options in our area that I haven't mentioned. Other local spots with whole foods on the menu include Pho Saigon (Macon), Ricky's Taco Shop (Macon), Cuban Island Café (Bonaire), and Yollah Social Kitchen (Macon).
It's also worth mentioning that some of our chain options, while they may not be locally owned, still provide food options of decent nutritive value, including burrito restaurants (Barberitos, Chipotle, Moe's) and smoothie shops (Smoothie King, Tropical Smoothie Café). And, believe it or not, you can even get a decent salad from select fast food restaurants like Chick-fil-A or Wendy's. Don't believe me? Try a Chick-fil-A Market Salad or a Wendy's Avocado Chicken Salad and see what you think.
My main point is, our area has so many food options – locally-owned and chain – that provide a diverse number of nutritious foods that you don't have to be confused about what's for lunch or dinner when you have to pick something up. You don't have to resort to a burger and fries or make any other excuses about not being able to eat something healthy. Eating a variety of foods that have been prepared from scratch is always the best option, but Macon and Central Georgia have a lot of ready-made options as well.
Any other local healthy eateries that I didn't mention that you'd like to give props to? Use #macongalocalhealthyoptions and #maconmagazine to continue the conversation!
Shawn McClendon is an ACE-certified personal trainer and owner of Back to Basics Health and Wholeness LLC, an organization dedicated to empowering people to take control of their health and avoid lifestyle disease. He hosts the health and wellness blog YourHealthAtTheCrossroads.com, conducts online fitness programs, and has authored several health/fitness books.