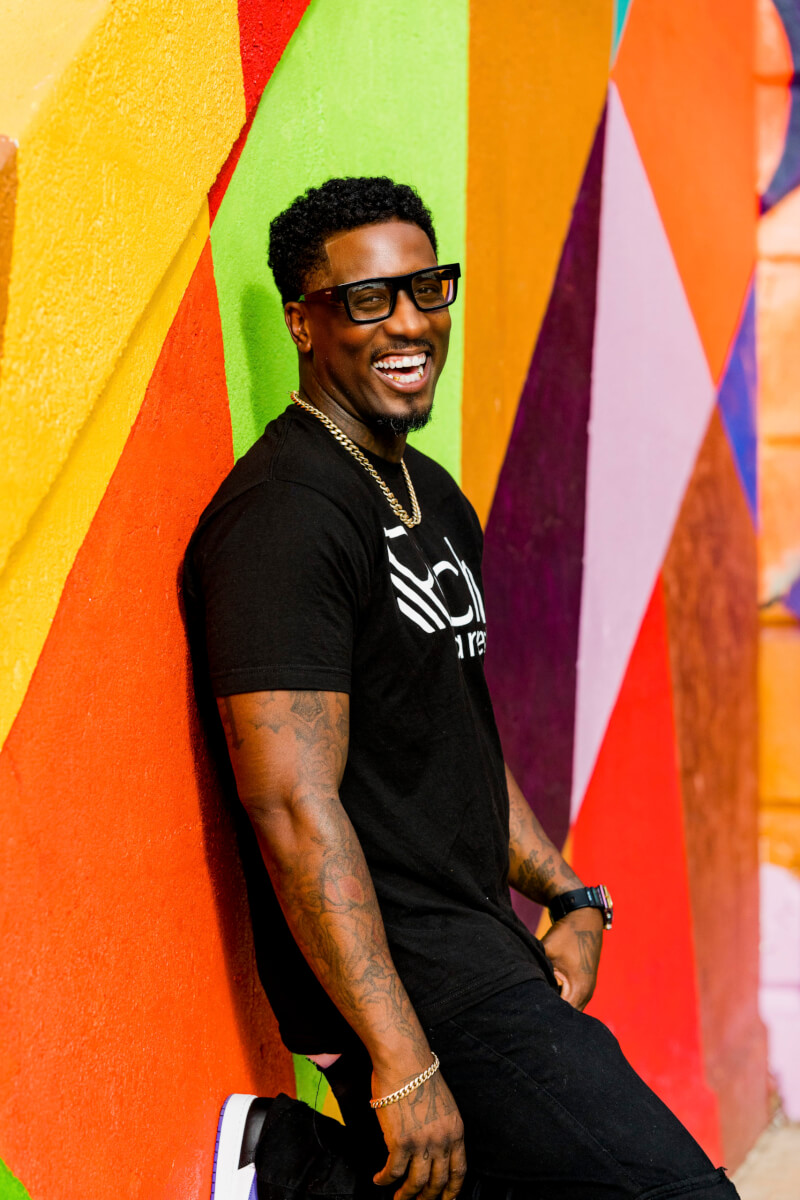 5 Under 40: Brandon Harris
Brandon Harris, 37
Owner of Nappy Hustle clothing store and Greenwood Bottom shopping plaza and co-owner of Harrell's and Sons Barbershop
Tell us about your job and why you chose your career field.
I mentor entrepreneurs through barbering by providing a creative space to be able to find their niche and learn how to be successful at it. Whether it's becoming a barber, designer, or business owner, I help facilitate their dreams.
Tell us about your activities in the community, especially what you're most excited about.
Currently I am most excited about being able to lead the charge in revitalizing the Historic District of Greenwood Bottom, where my family barbershop has been located for over 55 years. I'm overjoyed when I think about how Greenwood Bottom will add to the already thriving sector of Downtown Macon.
As you look to the future, what are your professional and personal goals?
Looking to the future, my professional goals are to develop more locations that will allow more small business and entrepreneurs to flourish. My personal goal is to better myself for my family and community.
What are you personally committed to accomplishing in Macon and why?
I want to help push the culture in Macon forward by helping minority entrepreneurs like myself build and win.
Right now, what is the best thing going on in Macon?
Downtown Macon. In every big city, downtown sets the tone.
What have you learned about yourself or people during the post-2020 era (taking into consideration COVID, Black Lives Matter, economy, etc.)? What do you hope people will do in response to any/all of our current events?
During the pandemic, I found out people are very resilient. When put up against extreme circumstances, we will find a way to push through and come out better than we were. We also learned to appreciate the small things and not take things for granted.
What is your vision for our community?
I envision balance, equality, and opportunity.
What needs to change to encourage continued progress in our city?
In order for change in our community we need balance, equality, and opportunities. As I stated before, these three things will encourage progress in our city.
What would be a missed opportunity in Macon?
By striking while the iron is hot, we need to extract every economic opportunity that will benefit Macon.
When you talk about Macon to people who don't live here, what do you tell them?
It's a great place to come and build because the soil is rich and ready to thrive.
What does it mean to be a good leader?
One of my favorite quotes is "You can't lead the people if you don't love the people. You can't save the people if you don't serve the people" by Dr. Cornelius West. This is the standard that I hold for a good leader.
What do you consider your greatest achievement?
My greatest achievement is being a role model for my family. Someone they respect, love, and can rely on.
What are three qualities that got you where you are today?
Being resourceful, confident, and resilient.