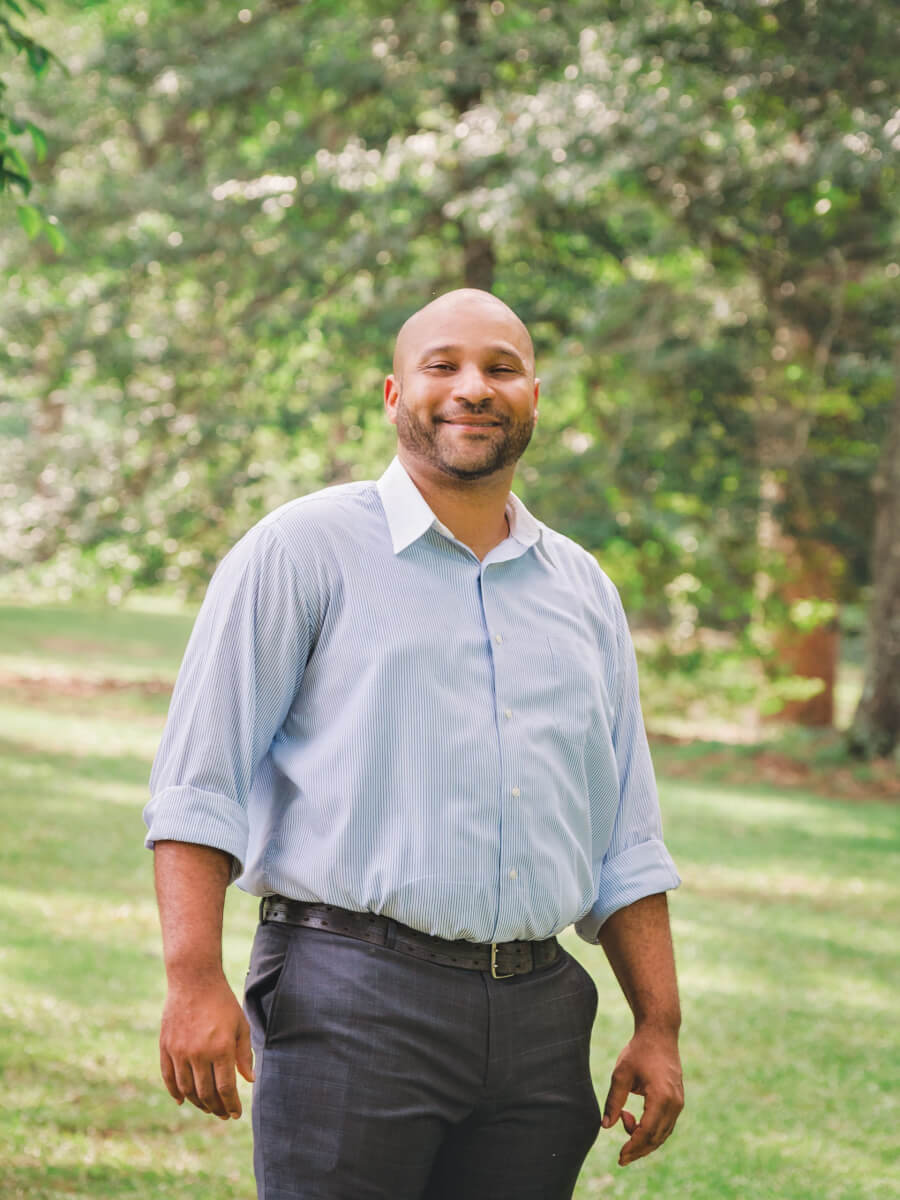 5 Under 40: Virgil Watkins
Virgil Watkins Jr., 37
Realtor, V.R. Watkins Realty; Macon-Bibb County Commissioner Serving District Eight
Tell us about your job, and why you chose your career field.
I'm an elected official currently serving as a Macon-Bibb County commissioner representing District Eight. I am also a licensed realtor during the day with my family company V.R. Watkins Realty.
Tell us about your activities in the community, especially what you're most excited about.
I've recently started my first fellowship program and it has been a tremendous learning and growth opportunity for me — and it provides a tremendous opportunity for Macon to move forward. The fellowship is with the E Pluribus Unum Foundation, a nonprofit started by former New Orleans Mayor Mitch Landrieu formed with the purpose of figuring out America's most complex issues of race and the growing inequities that are plaguing Southern cities.
As you look to the future, what are your professional and personal goals?
To become a leader who champions transformational change in our community. I'm unhappy with the conditions of much of our city. While there are many cultural beacons that make our hometown a place worth loving, there are also far too many Maconites living below the poverty line without access to healthy food, medical options or adequate educational resources with virtually no new capital being injected into the communities in which poverty is concentrated.
What are you personally committed to accomplishing in Macon and why?
To create a communitywide shared language around racial equity. I hope to help raise the understanding and comfort level communitywide so that we may have honest conversations about how we can improve our systems and structures so that BIPOC (Black, Indigenous and People of Color) people may experience better outcomes and have the same opportunities to thrive in our community. The community and its leaders should note that the conditions of poverty — in which nearly a third of our community live — were created as part of a system of advantage using policy and power to build the wealth and influence of those already in power. The direct consequence has been systemic and concentrated poverty afflicting black Maconites at a far greater rate than any other community groups. We need to be more intentional about creating and fully funding solutions that employ targeted universal principles. For example, if having a 100 percent literate community is the goal, we should develop programs that center the experience and learning habits of those who have historically had the worst outcomes.
Right now, what is the best thing going on in Macon?
There is a really cool movement happening amongst 20- to 30-year-olds in our art community that has been fun to watch develop. Not just in music, but all genres showing creativity: clothing designers, comedians, playwrights, canvas painters, mural painters, tech and web designers, furniture makers and more. It's been really cool to watch them looking for space and bursting at the seams at ways to display and grow their talents. The small roles I've got to play in nurturing and supporting the talents of our creative sector have been personally fulfilling.
What is your vision for our community?
My vision is for our county's growth to happen in an equitable and sustainable way. To develop a growth trajectory that will ensure all areas are growing at an equitable pace and which is inclusive of areas now known for their neglect and blight. That will require that the county government take more ownership of the plight and circumstances of the many families living in abject poverty in concentrated neighborhoods, whose views are typically left out of decision-making and power-brokering among the county's leadership.
What needs to change to encourage continued progress in our city?
We — those who own property, have influence, own businesses and have disposable income — need to be more understanding and willing to stop being cheap when it comes to funding our government and the services it needs to provide a safe, healthy and thriving community. That's not two radically different experiences, depending on your side of the track. In every outward-facing service the county provides, there are repeated and well documented issues occurring, such as low pay, understaffing, limited training and out of date equipment. This is true of law enforcement, public works and solid waste. It still frustrates me when I think about the years that many of our community's "progressive" leaders thought it better to cut the budgets of the county's libraries, public health systems and cultural arts in favor of providing property tax savings to us owners.
What would be a missed opportunity in Macon?
For things to remain the same. If our community continues to avoid the hard conversations about race and poverty — because directly confronting our systems of advantages make us uncomfortable — then we will continue to perpetuate all the negatives that we claim to be against. Avoiding the tough issues, and sidelining the voices of the marginalized, can't continue to be the solution.
When you talk about Macon to people who don't live here, what do you tell them?
I talk about the art scene, the smooth sailing traffic, how big and affordable the housing and lots are, how our central location and highway system can have you anywhere in the Southeast easily and our downtown. I also say that most gun crime and is very pocketed and virtually no pedestrians are involved. There is plenty of opportunity here and a community that is inviting to incoming students, entrepreneurs and creatives.
What does it mean to be a good leader?
For me, it is trying to listen with more intent from those who barely get a word in, and to advocate for that point of view. It's getting those uncomfortable conversations and important viewpoints to the front of the room, because those ideas and plans that help the most marginalized residents in our community will make the community better for us all.
What do you consider your greatest achievement?
I have been so blessed throughout my life with a couple of degrees, a few certificates, awards and recognitions that I'm proud of. The brick and mortar projects that I've been part of stand out, from the rec centers, to the removal of blighted homes, to the improvements downtown. Also, the opportunities to champion our social, cultural and arts programs, ensuring they get funding to continue and expand their work.
What are three qualities that got you where you are today?
Imagination. I have a vision that we can create a community in which all people can be successful and thrive. I've been blessed with the ability and resources to learn as much as I can, organize people and agencies to accomplish progressive goals. Passion and love for the community and work that allows me to keep driving forward after setbacks, uncertainty and failures.