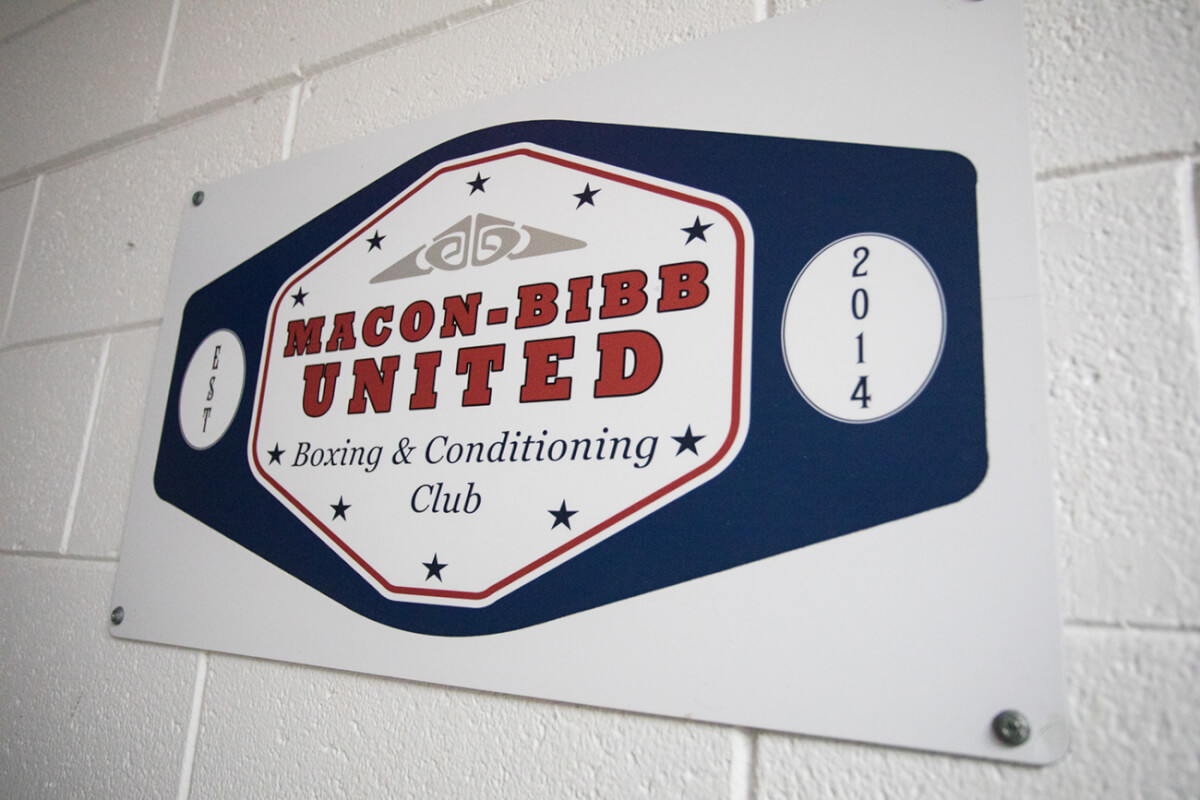 Fitness Corner: The benefits of exercising with a group
By Shawn McClendon
Photography by Matt Odom
As we enter Macon's coldest time of year, you might find yourself struggling a bit in the motivation department when it comes to exercising. It's not that you don't know about the importance of regular exercise; you are well aware of that. You just can't seem to get yourself to commit to a routine.
Here's an idea: Join a group!
Working out with a group of people, rather than going at it alone, is a sure way to propel you towards a higher level of fitness that you wouldn't necessarily reach by yourself. Ever hear the saying "you are the company you keep"? It's true! You and I tend toward the same behaviors of those we regularly hang out with, and this is true in all aspects of life, including health and fitness. If your roommates are couch-potato-video-game addicts, chances are that you are, too. If your office colleagues constantly snack on coffee and donuts in the breakroom, there's a high chance that you do the same thing.
In contrast, if you take the step of joining an exercise group, consisting particularly of people who are more motivated than you are and/or at a higher level of fitness than you are, you are going to be pulled to their level. Just associating yourself with such a group would have huge, positive impacts on your fitness level. A study from Victoria, Australia, showed that the health-related behavior (physical activity and exercise) of women aged 18 – 46 could be predicted by whatever the social norms were in their neighborhoods. In other words, if being active and consuming a healthier diet was a norm in a particular neighborhood, the related behaviors of the women in those neighborhoods could be predicted relatively consistently by that norm.
I'd like to call this "fitness by association."
The benefits of joining a fitness group are hardly limited to the indirect effect of getting fit by being associated with fit people. There are several direct benefits of being a part of a fitness group. The two that I'd like to emphasize here are the benefit of forced progress and the benefit of creating a fun and unique experience.
Let's be honest: sometimes we need a strong nudge to take the steps we need to take to get in shape. Being a part of a group will provide that. I recall a personal experience when I attended my first spin class several years ago. I was in shape, so I expected I'd surely be able to hang with everyone else. However, spin cycling was not a part of my regular workout routine, and therefore, I was NOT in shape for spin cycling. By the time we neared the end of the class, my technique was pitiful, and my quads and hamstrings were begging for the instructor to refrain from taking us through anymore climb intervals.
But guess what? I was pushed in a way that I had not been pushed before, and being in a class with roughly 10 other experienced individuals made me give more than I thought I had. For sure, if I had been on my own, I wouldn't have put in that much effort. Being around a lot of people who are digging deep has a way of pushing you to realize that you have more in the tank as well.
Group fitness can be quite fun, too. Exercising with others has a way of taking the work out of exercise. There's something about sharing the struggle that makes the individual struggle of each participant a little easier, almost as if you and the group are carrying a log together.
A big part of the fun of group fitness also comes from the diversity of options out there. Of course, there are the traditional group fitness options such as small group personal training, Zumba, yoga, CrossFit, Pilates, and step. All of those can be exciting to do with others. Consider, also, the many other possibilities:
Line dancing
Adult league team sports (basketball, kickball, tennis, volleyball, softball)
Walking or running groups
Obstacle course race training
Martial arts training
Boxing/kickboxing
I personally used to conduct an adult "recess" class a few years ago, and while it did incorporate some traditional structured exercise elements such as warmups, stretching, and calisthenics, it often consisted of the type of games that you find in a grade school P.E. class. Who says that kids get to have all the fun?
Instead of hoping and wishing that you would start something on your own, I challenge you to go online right now and look for group fitness options in Macon and Central Georgia. Choose something that you are personally interested in. Don't just read about the benefits of exercising with a group. Take advantage of it!
Shawn McClendon is an ACE-certified personal trainer and owner of Back to Basics Health and Wholeness LLC, an organization dedicated to empowering people to take control of their health and avoid lifestyle disease. He hosts the health and wellness blog YourHealthAtTheCrossroads.com, conducts online fitness programs, and has authored several health/fitness books.