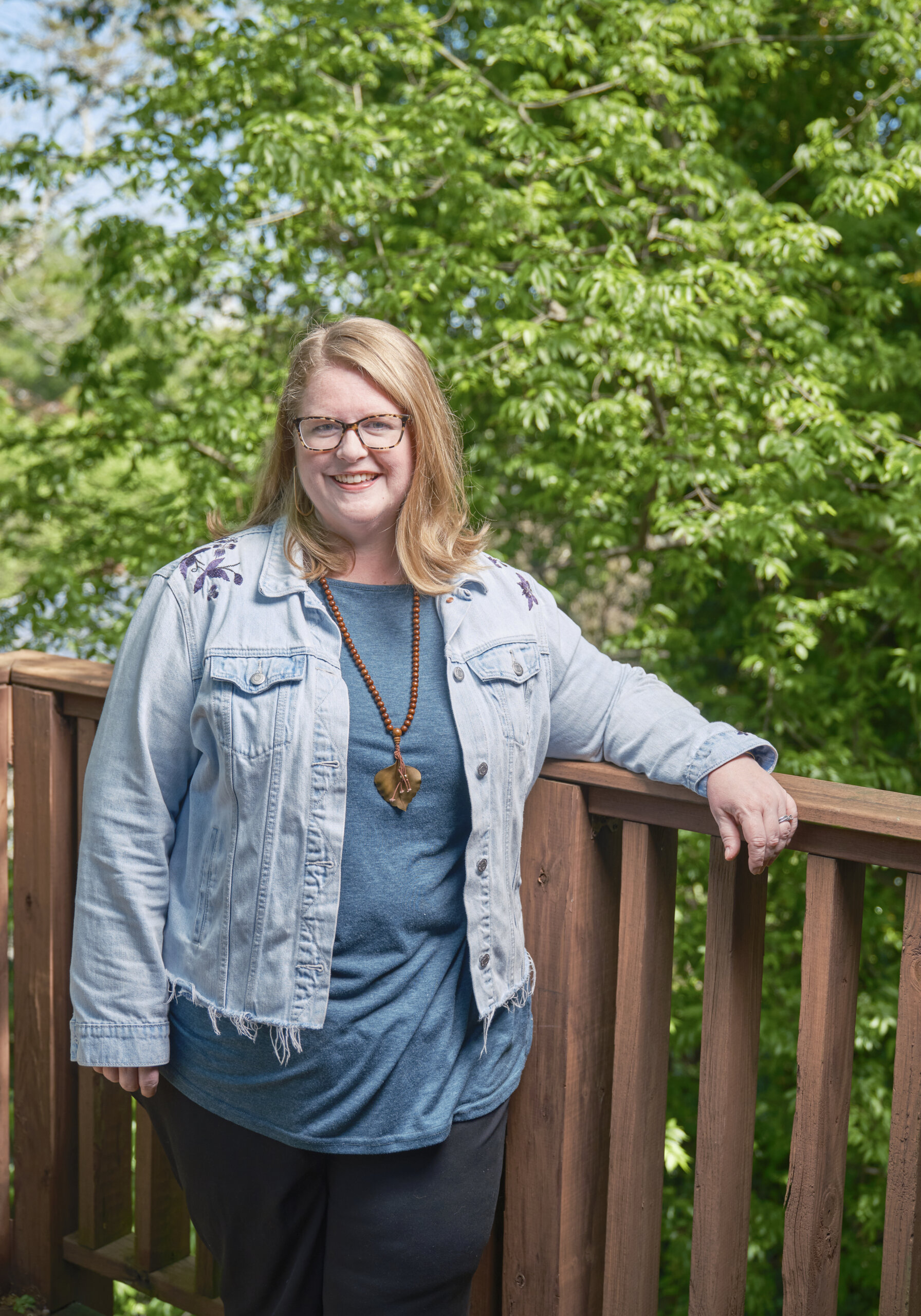 Heroes Among Us: Erin Robinson Hall, Moxie Moms
Photography by Matt Odom
Rev. Dr. Erin Robinson Hall wears many hats. She's a minister, a podcaster, and a mentor to other spiritual leaders. She's also a mom, and as a natural educator, began Macon and Middle Georgia's Moxie Moms group online and with in-person gatherings to create a space for inspiration and vulnerability with other moms. The group, with six diverse admins at the helm, describes itself as empowering, intersectional, thoughtful, interfaith, and inclusive. We spoke to Erin about gathering a community of mothers and how motherhood impacts her life and work.
What inspired your involvement with Moxie Moms?
I began Moxie Moms with a couple of dear friends in 2018. We wanted an inclusive space for moms of diverse backgrounds, religions, and types of families. We wanted there to be a space where we could all be seen and supported.
What important challenge in motherhood do you feel like you've personally navigated and overcome? Do you think this challenge is relatable for other moms?
Personally, I have navigated parenting four children with different needs, personalities, and experiences. In our family, we call it seeing our "true colors" — those beautiful, but sometimes difficult, parts of us. Our family is more beautiful because of all our true colors. We are learning what trauma-informed parenting means, as we brought our children home and completed their adoption last year. We are learning how to advocate for each of children in school; four kids, four different kinds of learners. Those moments of learning have connected me with so many moms in our area. We are all trying to see what makes our families beautiful, even when it is sometimes tough. We are all fighting for our kids to learn, to have what they need, to know that they are loved. That connects us.
What resources do you wish were available for moms in this area?
What a beautiful area we live in! And how much more we could flourish with:
Support for families who have children with special needs.
Even more free/affordable arts and music opportunities for children.
Groceries and fresh food markets within walking distance in areas of our city where there is not easy access to grocery stores.
Sidewalks and improved street lights that support our neighbors who are walking with strollers and young children.
Is there a favorite "Moxie Mom" moment of helping a parent or getting help yourself in the group?
So many, but the best moments are when a mom knows she is seen. Our gatherings are usually pretty simple. There is usually a beautiful thing that happens every time when a mom realizes that someone else gets it and that someone in this space is cheering her on.
How could the challenging work of parenthood be more celebrated and accepted?
Juggling the needs that our children have is a challenge, one we take on each day with grace and joy. I think every parent wants their child to thrive, and most of us are doing our best. You truly have no idea what someone is going through or holding together. When we see someone parenting a child through a tough moment in the grocery store or we hear about a co-worker who is struggling with their children's needs, we might think first of how we can be compassionate. Start with compassion. We are better as a community when parents feel supported to do what their child needs.
If you could tell a new mom one thing, what would it be?
There's no such thing as balance, and perfect is not going to happen. Instead, find the rhythms. The rhythms that change in different busy or quiet seasons. The rhythms that work for your unique and beautiful family. Find that rhythm and the little rituals that get you to joy and peace: singing your child to sleep, Friday night movie snuggles, whatever. Embrace it, and give yourself grace.