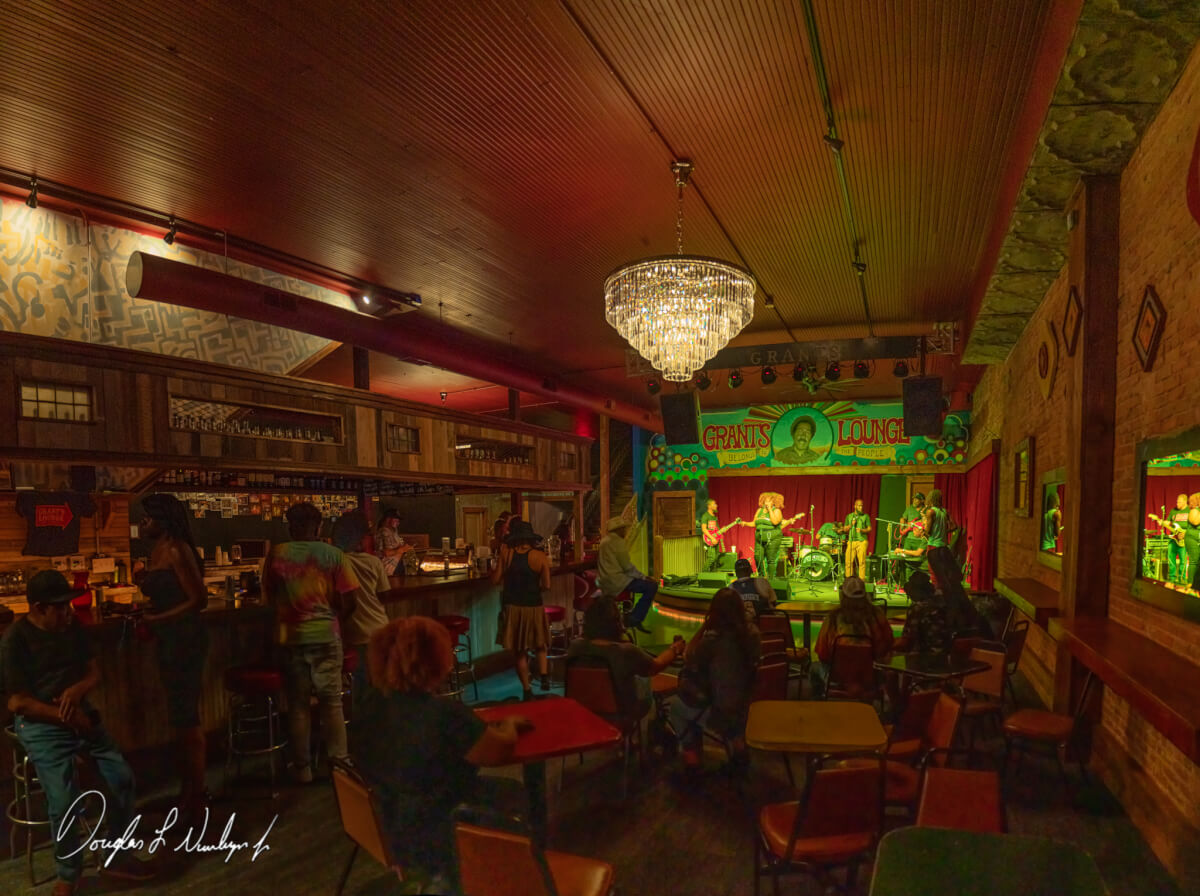 Live music is back!
This time last year, we were living in an upside-down world where, in order to stay safe and slow the spread of COVID-19, we had to suppress our hard-wired human impulses to connect with each other. The exhilarating collective joy of seeing live music felt impossibly out of reach. We mourned the before times, felt regret for all those nights we chose to stay in when we could have gone out, free and unburdened, hugging our friends openly, not concerned with how many feet apart we were standing from each other. Those in the music industry faced a deeply brutal year, one that put their entire livelihoods on hold and left their future uncertain.
Now that vaccinations are widely available and COVID restrictions have been lifted, many of us are re-emerging from our homes to gather socially again. The local roster of live music and events is suddenly jam-packed, and the atmosphere everywhere you go is nothing short of exhilarating. There's this sense of, now that we know what's at stake, we're not taking any of it for granted again. We're so lucky to live in a city where music is our lifeblood.
Live music is back in Macon. And live audiences are back, too. Life is back. We're still figuring out exactly what our new normal will look like, but in the meantime, our local venues and musicians have been hard at work making new music and giving us opportunities to connect with that music — and with each other. Get out there and feed your soul.
Below is a roundup of Macon music news from the past few months. It's by no means comprehensive, because our musical talent is too abundant and active for that. But if you'd like a sampling of information on new albums, new projects, newly renovated venues and shows to watch out for, read on.
***
"I believe that 2021 is the best year for 'local' music since the mid-70s," says Jamie Weatherford of Rock Candy Tours. His picks for bands to watch out for? The Dustin McCook Trio, homegrown bluesy rock 'n' rollers who will be releasing an EP later this year. Weatherford also names psychedelic groove-rockers BAS Music and Shaun Oakley (grandson of founding Allman Brothers Band bass player Berry Oakley) and his band The Maconites as "young bands that show tremendous promise."
Dustin McCook: @dustinmccooktrio on Facebook
BAS Music: soundcloud.com/musicofbas
Shaun Oakley & the Maconites: @ShaunBOmusic on Facebook
***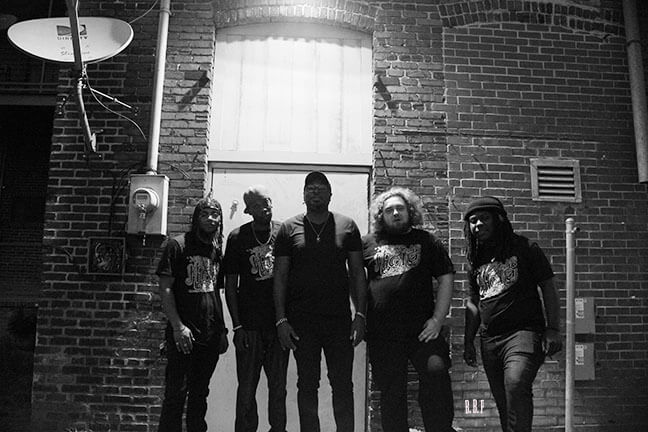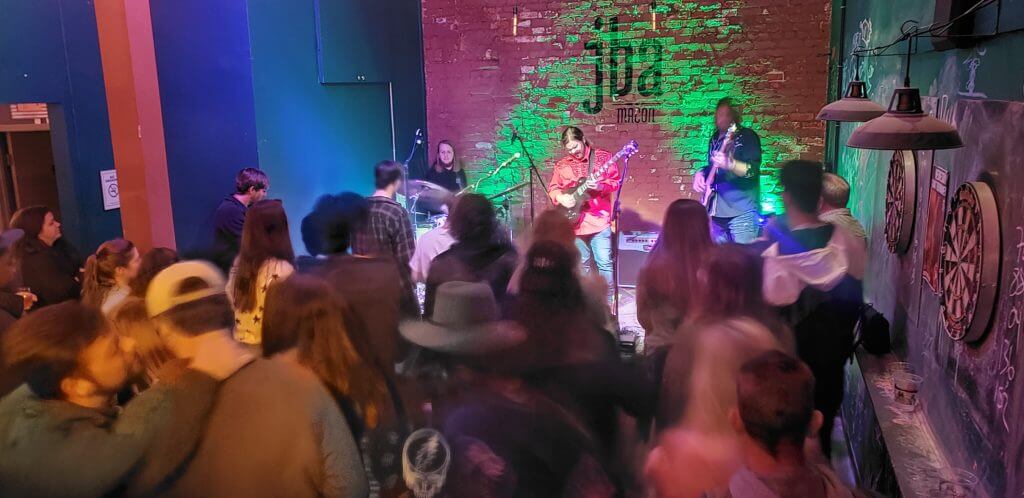 On Aug. 7, Big Boi — half of iconic Atlanta rap duo OutKast and originator of the oft-quoted "cooler than a polar bear's toenails" lyric — will be performing live in Macon at the Macon Arts Center, 4570 Pio Nono Ave. The event, dubbed the "Leo Bash," also features local DJ talent T-Luv, AJ the DJ, and DJ Smooth. Some readers may remember with a twinge of sadness that Big Boi was slated to play the street party at the 2011 Cherry Blossom Festival, until storms rocked the area and ruined everyone's night by shutting down the fun.
Now's your chance to show up and give Mr. Antwan Andre Patton — who is also a consummate performer, a charming and funny guy, and a true living legend — some Central Georgia love. $40/ticket, $200/table, all you can eat and drink, 21+ only. Call 470-653-2748 for tickets.
***
Moody, melodic rockers Choir of Babble have been hard at work on a new album and will be hitting the stage at JBA on Aug. 20. Local doom/sludge metal outfit Dead Hand, also on the roster that night, recently teamed up with Valdosta-based band Machinist! to release a split 10-inch single on Philadelphia indie label Nefarious Industries. The label describes them as "two of the heaviest hitters ever to crawl out of the swamps of the dirty South," so if you're in the mood to get sonically obliterated, you know where to be.
Dead Hand: @deadhandcollective on Facebook
Choir of Babble: @BabbleChoir on Facebook
***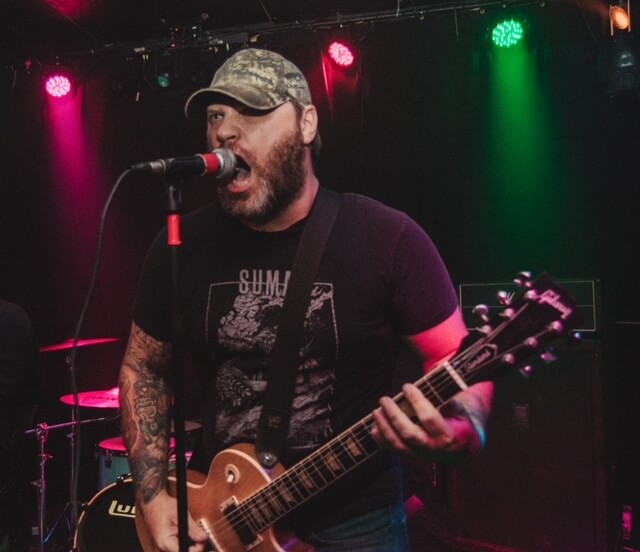 Hughes Taylor is known for his enthusiastic, bluesy rock 'n' roll, a craft he's been honing ever since he can remember. He recently released his fourth studio album, "Modern Nostalgia," which was recorded at the renovated Capricorn Sound Studios. The end result is smooth and sweet, with nods to the musicians who put Capricorn on the map combined with a modern sound all his own.
hughestaylormusic.com
***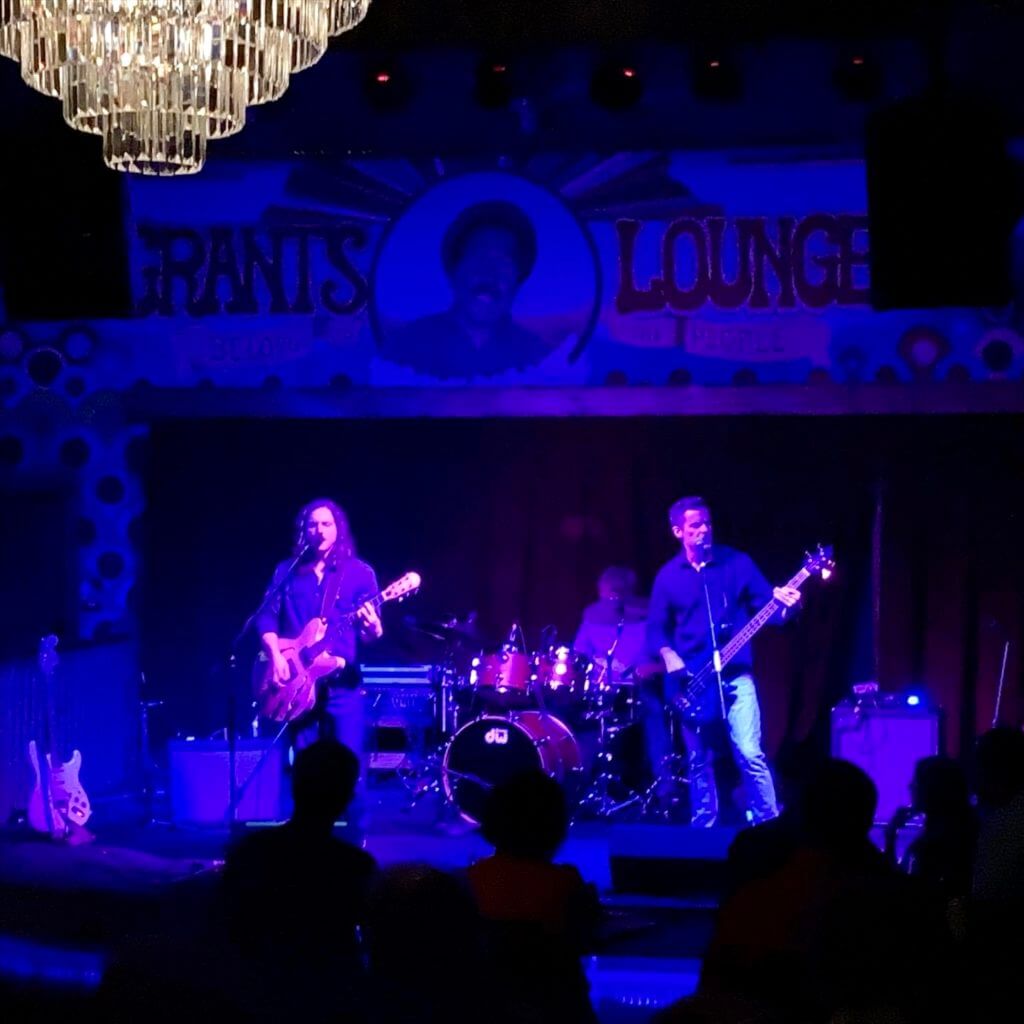 Sarah Gerwig and Andrew Silver make the rest of us look bad. Not only are they dedicated, whip-smart Mercer University faculty, they're also both in bands: Gerwig in the Mercer Law faculty-fronted Sue 'n the Bastards (get it?) and Silver in beloved Americana outfit blueskyblue. Somehow, they also found time to parent teenagers, be the cutest power couple in the midstate and collaborate on a new musical project, Kill Your Darlings, where they'll be playing a mix of '80s classics, Americana covers and originals. They're booking shows now, so look out for them at your favorite venue soon.
@killyourdarlingsofficial on Instagram
***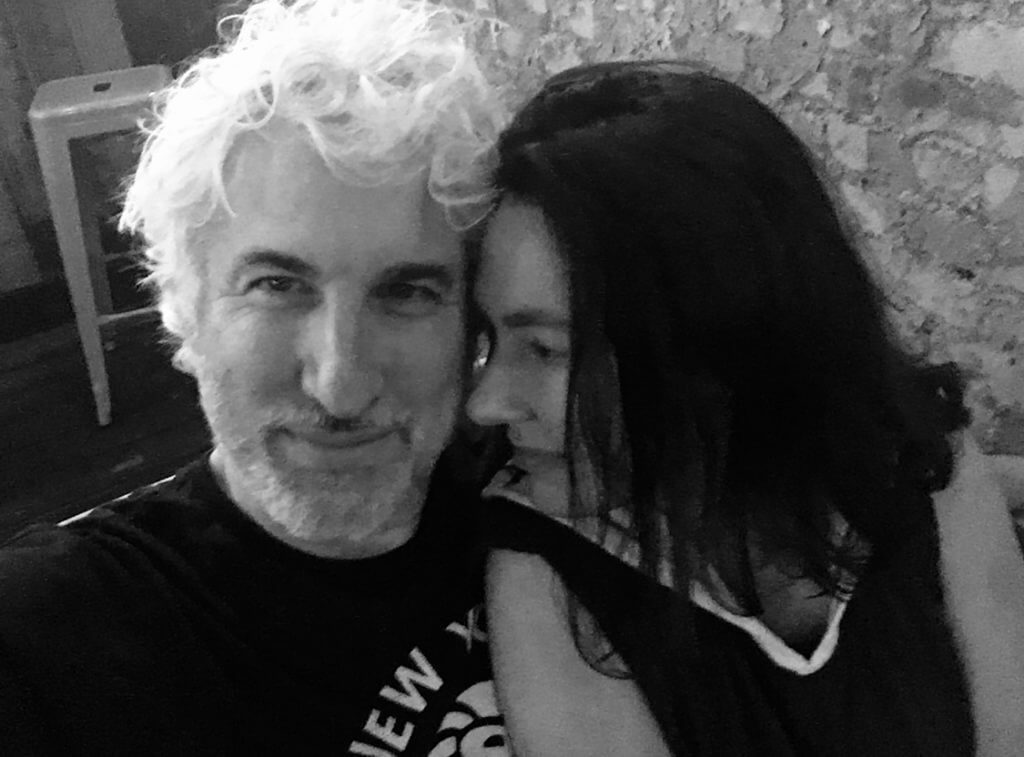 Chris Wind, aka C. Wind the EMA (Energy Masta Allah), wants Macon to be known as more than just a Southern rock mecca. Inspired by the way legendary hip-hop supergroup the Wu-Tang Clan used their shared creative force to put both themselves and their hometown of Staten Island on the map, and assisted by Macon Arts Alliance director Julie Wilkerson, he became a founding member of The Madvocates. A community-minded collective with a roster of seasoned, diverse hip-hop and rap artists hailing from the 478, The Madvocates' mission is to help create equal opportunities for urban artists and to represent Macon's music scene nationwide.
Being a tireless champion of unification via music and art paid off for Wind. In May, he was signed to Protect Ya Neck, Wu-Tang's management roster, and in June, Wind and fellow Madvocates member 9th Gutta performed alongside Wu-Tang members Cappadonna and Inspectah Deck at a block party in Massachusetts. "Macon is part of the global hip-hop narrative," says Wind, "and we're steering the whole thing towards unity." Watch for more Madvocates activity coming up soon at Triangle Arts.
themadvocates.com
***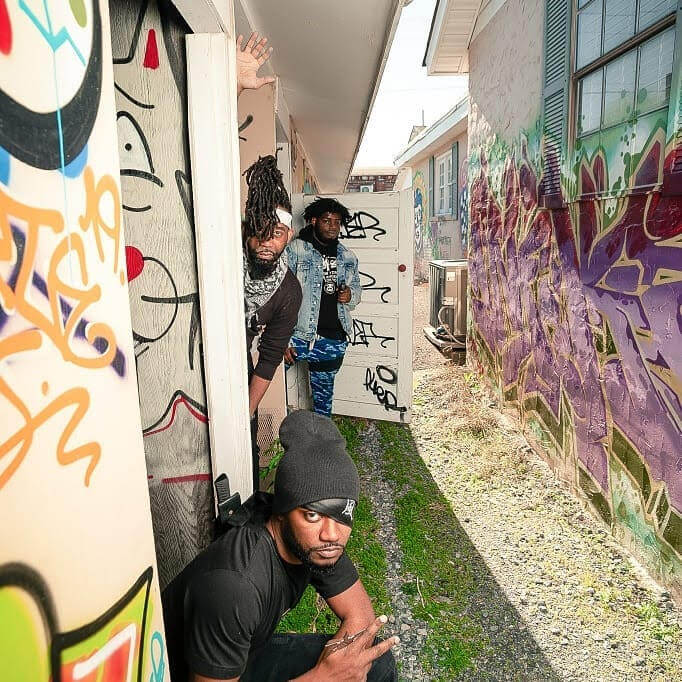 Denny Hanson may have left Macon for Nashville, but he's still a Macon musician. One listen to the gorgeous double album "Floral Deposits," released in May under his musical moniker Nomenclature, will tell you that. Songs like "The Bank of Lost Romantics" are a simultaneous love letter and rebuke to Macon's music scene — "The whisper of the wheels on Walnut make the kind of music that your money never could, and your money never will / and you can take that to the Bank of Lost Romantics at the base of Coleman Hill" — and make his hometown's influence, inspiration and agitation all apparent.
Hanson hasn't had the easiest time since landing in Nashville. The devastating tornado in early March 2020 destroyed the Basement East, the venue where he worked as an audio engineer, and shortly thereafter, COVID shutdowns ensured uncertainty for all musicians and music industry employees. Hanson used his newfound free time to get introspective and reflective with this collection of songs, and the end result is masterful.
Life is finally returning to some sort of order for Hanson. He has been touring as part of Rumours ATL: a Fleetwood Mac Tribute Band, and his Nashville workplace has been rebuilt and reopened. "Art is a matter of life or death for some of us," Hanson wrote on a recent Facebook post for a thrilling new single, "Highland Rim Speedway," that Nomenclature just released as part of a Glow Records Summer Singles 2021 compilation. The world is a better place with Denny Hanson's art in it; listen for yourself and see.
@nomenclature.nomenclature on Instagram
Stream "Floral Deposits" by Nomenclature on Spotify
***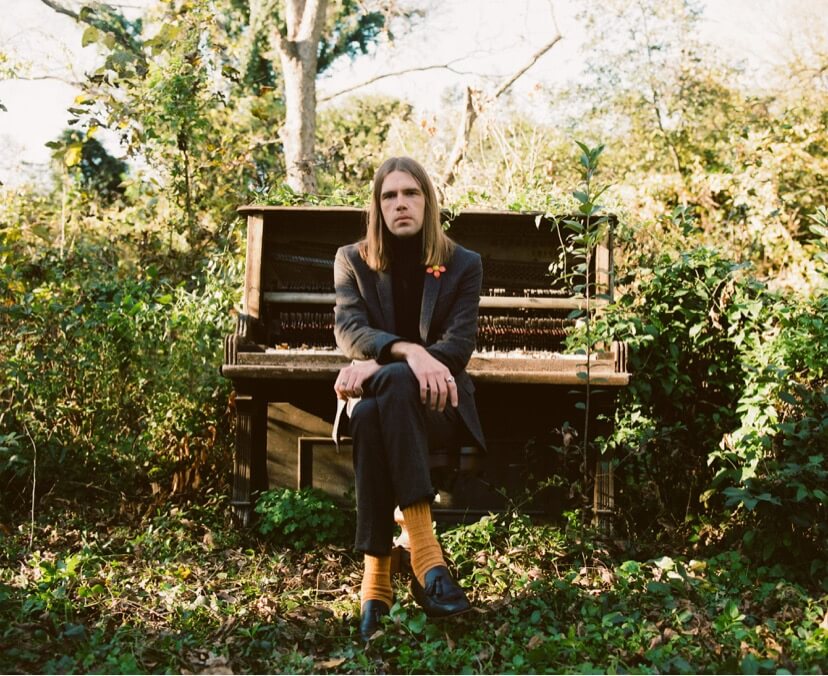 James Worsham, singer/songwriter and mixing engineer, gives props to Sean Solo's newest album: "I really like 'Memories,' 'Honey' and 'When You Were Mine,' which includes the best use of the word 'gaslight' I've ever heard," he says. Worsham has been enjoying playing bass in Sean Solo's full band's live shows, and he's gearing up to play some trio shows with Matt McMillan and the City Limits and Jeremy King. The next one is Aug. 14 at Jeffersonville's Jail Creek Farms Winery, a lovely, laid-back outdoor venue worth the short drive.
Worsham has been producing some new music for local hip-hop artist datguyrell (@datguyrell on Instagram) who he describes as a "talented, cool, chill guy." Look for that out soon, and also look out for a few songs from Worsham that he's working on finishing up.
"I've noticed there's a lot of cool bands forming and I hope to see that continue," Worsham says. "Macon needs some momentum and I think it's starting to happen."
@jamesworshammusic on Facebook
@worshammixing on Facebook
***
The Georgia Allman Brothers Band Association is thrilled to announce that GABBAFest, the music-filled, history-soaked yearly reunion party/concert/jam for Allman Brothers fans, is back on for 2021. Slated for Sept. 23-26, this year's festival is billed as a "flashback to the second Atlanta Pop Festival: Trippin' Back to Byron" — a reference to the famous 1970 rock show held at Middle Georgia Raceway in Byron where Jimi Hendrix performed a few months before his untimely death and the Allman Brothers were given their first major concert platform. This year's GABBAfest features a lively roster of performers both national and local, playing at some of the city's best venues.
gabbafest.org
***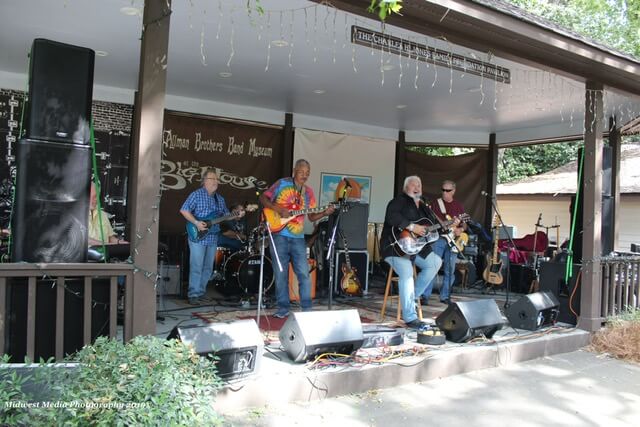 Grant's Lounge, local icon of dive-bar coolness, is the kind of place where, if the walls could talk, they would namedrop like crazy (but never in an annoying way) and tell you all the good gossip. But its future has often felt as uncertain as patrons might feel after descending from the bar's second floor down that rickety staircase after a couple strong drinks and a night of sweaty dancing.
Fearing the loss of such a historic, important venue, Macon's Moonhanger Group partnered with owners Ed Grant and Cheryl Grant Louder to assume control of the venue, and in July the doors reopened to the public. The revitalized Grant's is drawing rave reviews. Amber Valentine, singer/songwriter of The Vineyard Band, was in attendance as local blues legend Robert Lee Coleman took the stage a few nights after reopening. She says, "Being back in Grant's after the renovation nearly brought me to tears so many times. They did a good job of maintaining the charm and character of the old space while bringing it up to date, and really re-created a space that Macon can be proud of."
historicgrants.com
***
Former Macon Magazine cover star and hip-hop legend in the making Bob Lennon is doing big things. His new song "Narcissistic" is streaming everywhere, there's an accompanying video available on YouTube and he recently performed a funky, intimate acoustic show with the Rock Solid Band as backup at A Brooke Haven Lounge downtown.
This Thanksgiving, he'll be performing at the Rome Chamber Music Festival — that's Rome, Italy, not the one in Georgia — backed by a full symphony. This unlikely-yet-perfect pairing materialized by way of Macon native and violin virtuoso Robert McDuffie, founder of Mercer's McDuffie Center for Strings. McDuffie, a vigorous proponent of both creating a more inclusive space in the traditional world of classical music and of giving back to his hometown's rich musical community, is also the founder and artistic director of the Rome Chamber Music Festival. He caught a Bob Lennon show while in town a few months pre-pandemic and knew true talent and soul when he saw it. The rest was — or will be — history.
Rome Chamber Music Festival: romechamberfestival.org/en
Robert McDuffie: robertmcduffie.com
Bob Lennon: @whoisboblennon on Instagram
***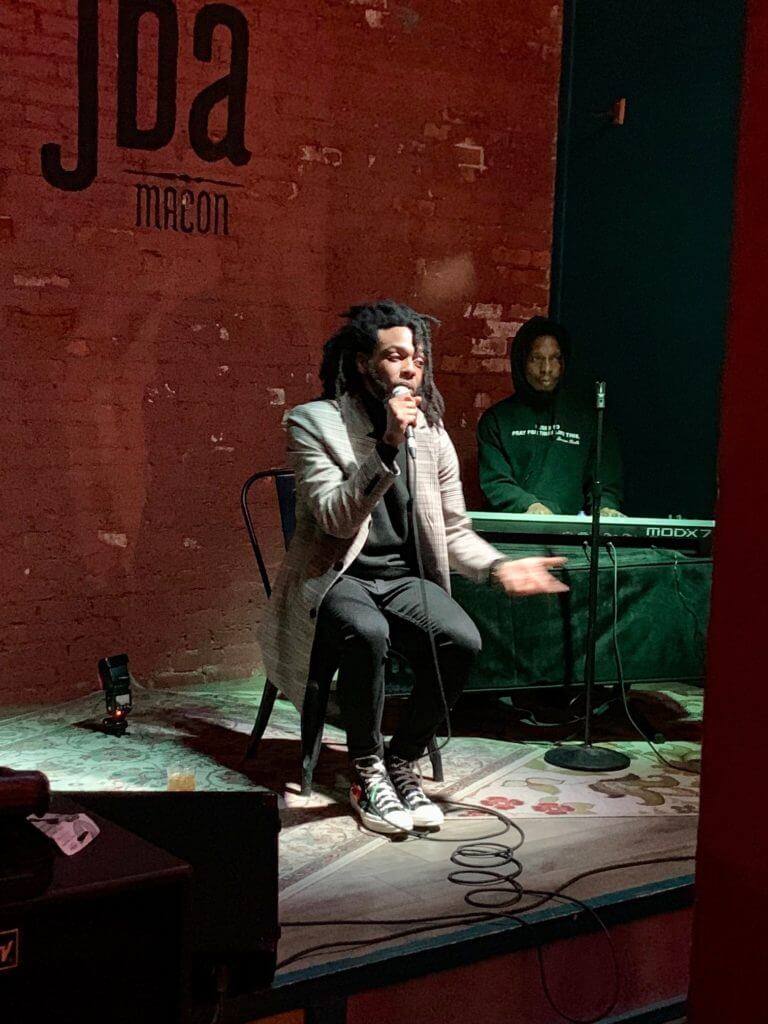 Speaking of history, symphony in Macon is no longer a thing of the past, thanks to a new collaboration between emerging talent from the McDuffie Center and principal musicians from the Atlanta Symphony Orchestra. The new Macon-Mercer Symphony Orchestra, conducted by Grammy winner Ward Stare, aims to smash stuffy symphony stereotypes by presenting diverse, lively programs that showcase local talent of all ages. The opening concert, slated for 7:30 p.m. Oct. 4 at the Grand Opera House, features works from Prokofiev and Beethoven and performances by students from the Otis Redding Foundation.
***
Mark your calendars for Sept. 9-12 when the Otis Redding Foundation will present a series of events celebrating 80 years of the soulful singer's contributions to our culture. The centerpiece will be Youth Music Fest '21, held Sept. 11 in downtown Macon, where empowered, enriched and motivated Otis Redding Foundation students will be joined by other local and national music and performing arts groups to showcase their many talents. Stay tuned for more announcements about this family-friendly event by visiting the Redding Foundation's website at otisreddingfoundation.org.
***
Brandon Lawler, owner of everyone's new favorite downtown bar/music spot JBA, says, "This time last year was very full of uncertainty and, frankly, fear. We were a new venue that had only been open eight months, just getting our legs, then forced to shut down for two and a half months."
Fast forward to now. JBA celebrated its two-year anniversary in July, and consistently has one of the most diverse and innovative lineups around. Tuesdays are Music Therapy nights, where attendees are encouraged to bring their instruments, jump onstage and jam with whoever's playing if the vibe is right. Wednesdays, the bar hosts the only jazz night in the area. DJ B3 keeps it hot on Saturday nights with his Vamp Social events, featuring special guest DJs/musicians and out-of-this-world atmosphere. And on mostly any other night, you can roll up to the charming spot on the corner of MLK and Poplar, get an amazing craft cocktail and find someone onstage pouring their heart out via art. Genre doesn't matter; JBA has hosted rap collectives, indie rockers, singer/songwriters, performance artists and everything in between. An online review of the bar by David Dingess reads, in part: "Brandon Lawler supports Macon music regardless of race, age, gender, orientation, class, religion or political preference. If you have ever wondered how you could support local music in Macon, the answer is: go see shows at JBA."
Lawler doesn't have to work at this support; as a musician, a music lover and a native Maconite, it's natural to him. What felt unnatural was shuttering his doors. He's grateful to have the stress of the pandemic shutdown behind him now, glad to have weathered the storm. "Live music is in full swing," he says, "and we couldn't be happier."
@jbamacon on Facebook