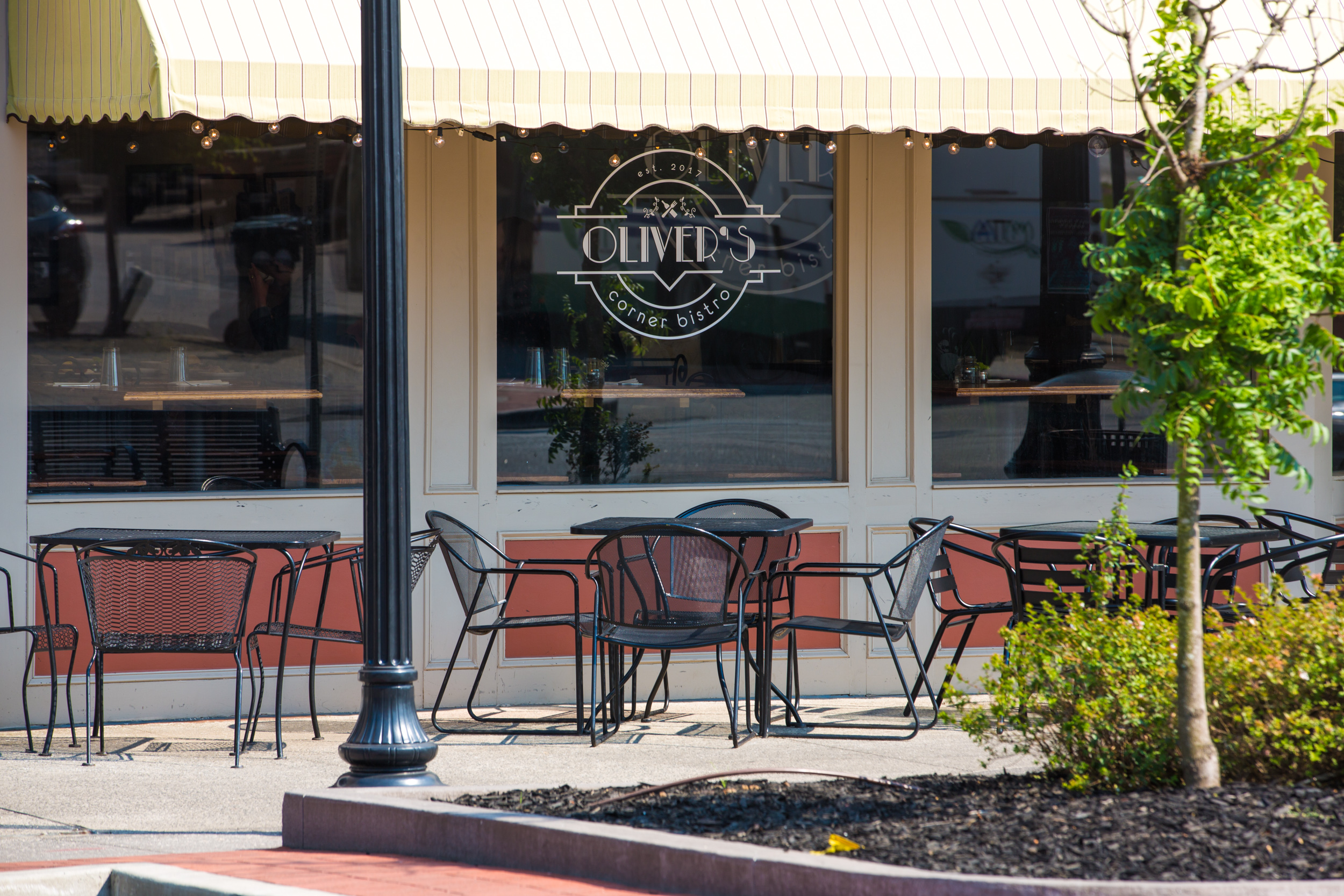 Keeping it Casual
Couple finds food's the thing at work or home
By Rachael Pigg-Wisner
Photography by Matt Odom
For Nikki and Matthew Hammock, owners of Oliver's Corner Bistro, food is about bringing people together. Their love story began in 2012 when the two met while Matthew was attending culinary school in Savannah. Nikki, freshly graduated from UCLA, wanted a taste of life somewhere far from home, so she and a friend road-tripped cross country to Savannah to start anew.
After a day of job-hunting in her new town, a discouraged Nikki passed one last restaurant on her way back to her new apartment and decided to drop in and apply. The stars had aligned, and she was hired on the spot.
She vividly recalled the moment she met Matthew. "I'll never forget walking in the back door of the restaurant on my first day, and he was peeling shrimp. It was all over from there," she said.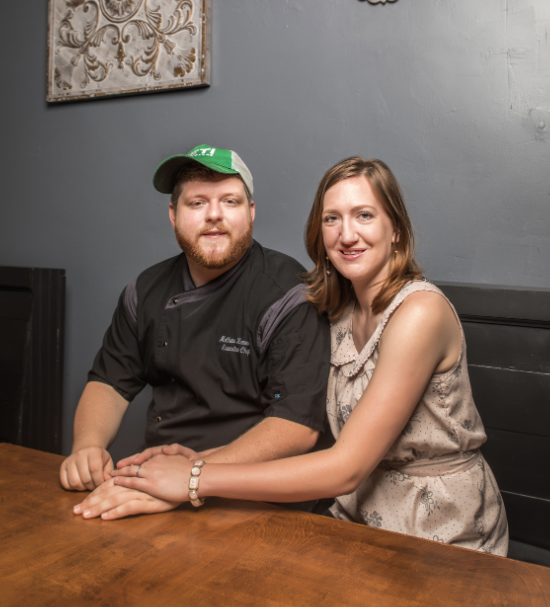 Six years later, the couple has settled in Matthew's hometown of Macon, a decision they made upon learning of the arrival of their now 3-year-old son Oliver, the restaurant's namesake.
"I had always wanted to open a restaurant, and we considered going back to California to do that, but we realized that we could live affordably in Macon and create a good life for ourselves," Nikki said. Matthew's parents were more than willing to help with their adorable grandson, which allowed the couple to begin building a business. 
Matthew, who attended Tattnall Square Academy for 14 years, knew the city well, and was wowed by the turnaround he saw in downtown Macon. Two days after graduating with his degree in Culinary and Pastry Arts, he began working at The Tic Toc Room, a well-known downtown restaurant. Nikki continued her venture in the restaurant business bartending at Natalia's, a local fine-dining icon.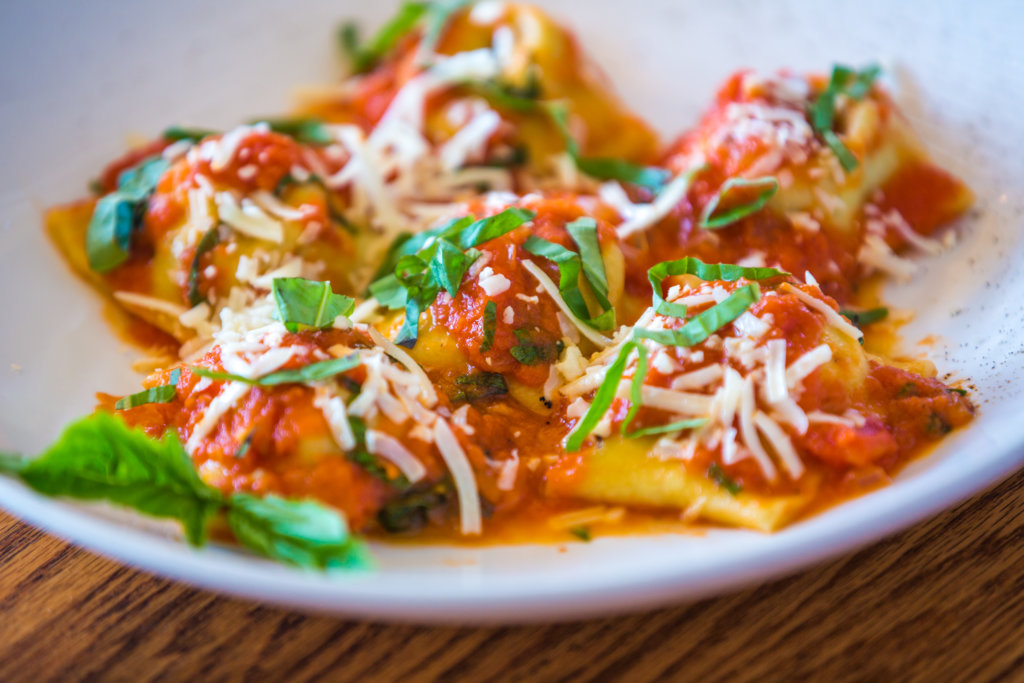 The Hammocks credit Cesare Mammarella, who owns the Hotplates Restaurant Group including The Tic Toc Room, and Natalia del Basso Orsini, long-time owner of Natalia's, with much of the success of Oliver's opening year. Working under Mammarella gave Matthew the experience and credibility necessary to open a restaurant in emerging downtown Macon. And Nikki aptly describes Natalia as the "queen of fine dining in Macon."
Nikki and Matthew set out to create a dining experience that was elegant but accessible to everyone. While working and dining in Savannah, the couple frequented a local restaurant, The Public Kitchen and Bar.
"It was affordable, nicer food with a seasonal menu," said Nikki. "No white linens, and the prices on the food and wine were great. We wanted to create something similar – an elevated, casual dining experience for people at every income level. … We don't want to alienate anyone. We have customers dressed to the nines or wearing skinny jeans and band shirts."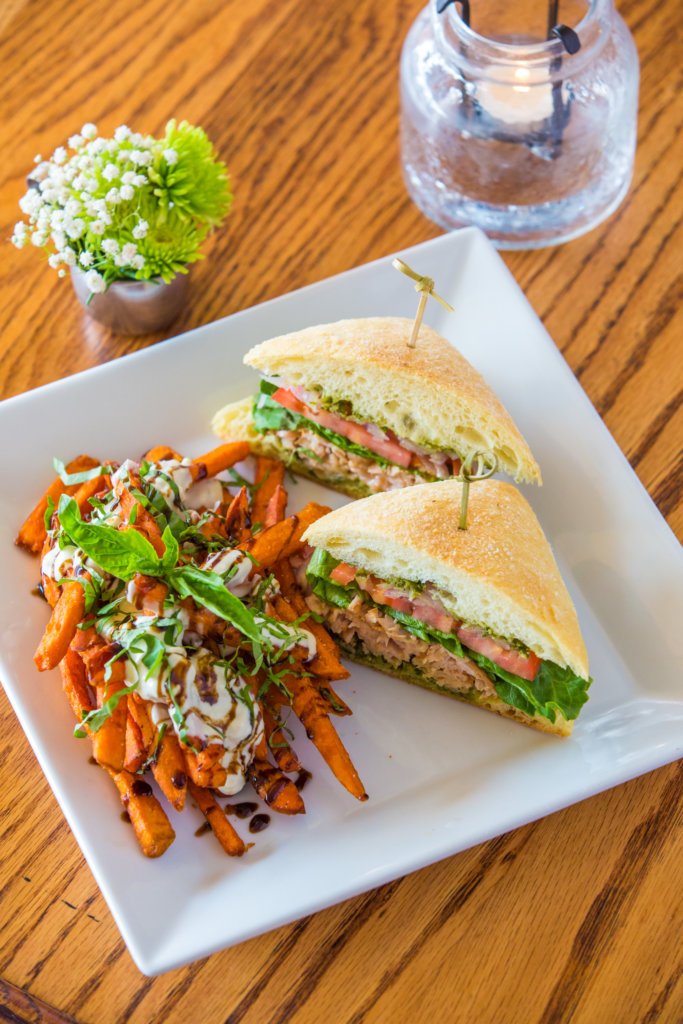 The accessible elegance that characterizes Oliver's partly comes from the menu's simplicity.
"The one thing I was trying to do, was not have a menu that is four pages long," Matthew said. "For me, that helps us keep food rotating and fresh. I can turn product and change seasonally. We love to support local."
Fresh ingredients and creativity seem to be the secrets to Matthew's cooking success. On the rare occasions when Nikki and Matthew have the time to entertain from home, they normally bring friends together in a pot-luck kind of style. Other foodie friends will bring raw meat to the house, and Matthew will break out the grill.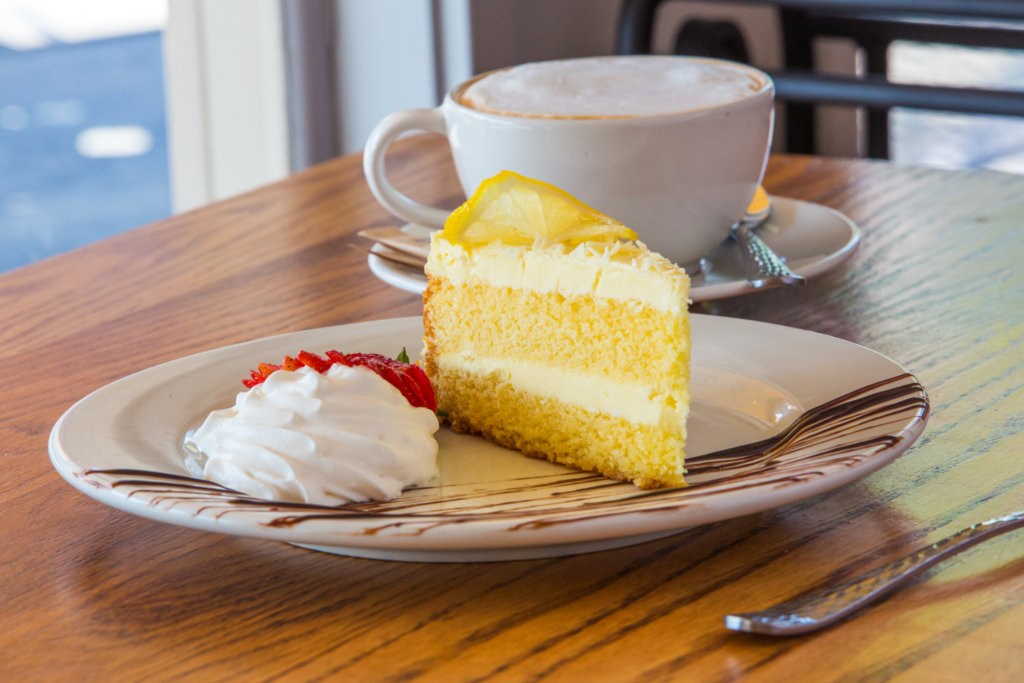 Whether at Oliver's or at home, Matthew specializes in pasta, which he describes as "an open canvas." "It's important to know how to build flavors, you don't just throw pesto in the pot," he said.
Describing the process of building his almond pesto, an Oliver's favorite, he said, "Instead of blending everything, toast your almonds first, and smash your garlic to release flavor."
Whether cooking at home or at the restaurant, the process of creating a dish is about taking the time to individually release the flavors in the ingredients.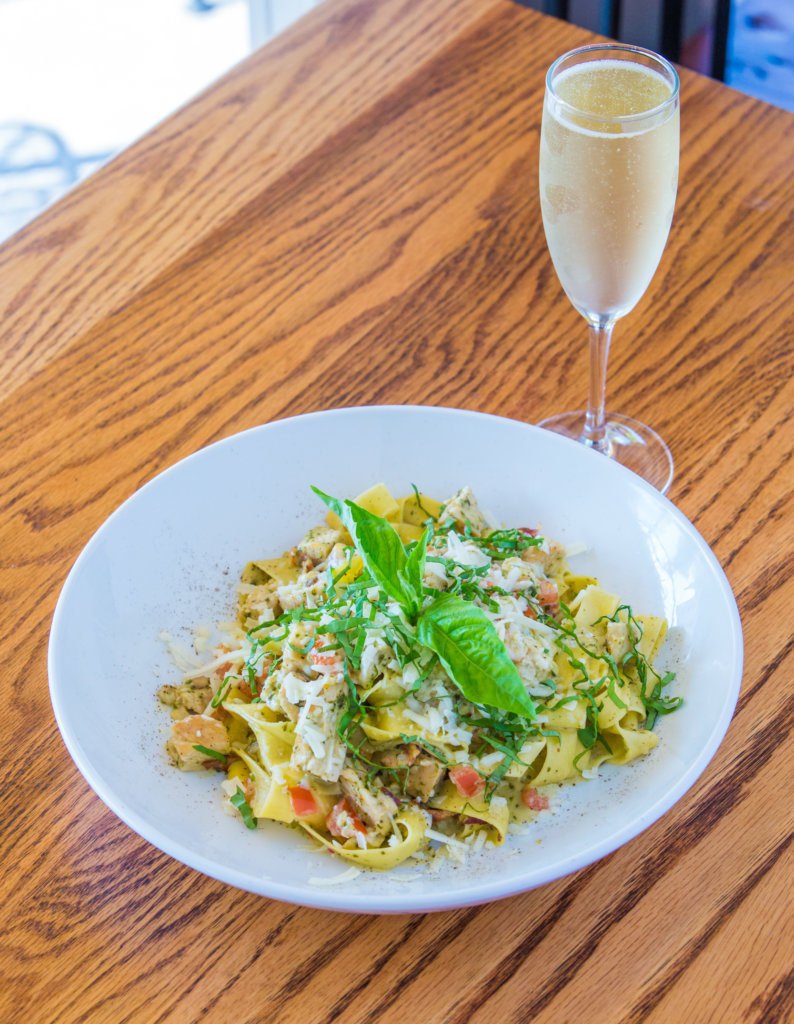 Approaching the end of a successful first year, the Hammocks are planning some exciting changes for their downtown bistro, the first of which is obtaining a liquor license to complement their existing wine and beer menu. Additionally, Nikki envisions utilizing the restaurant's upstairs as a bookable private dining space with a bar for theme nights and wine dinners. 
"We want to be evolving constantly," said Nikki. "We are doing a small menu change next week. We are always listening to our customers."
The Hammocks' connection with their customers, paired with their mission to make fine dining a little less intimidating and accessible to everyone, helps Oliver's fulfill its mission to bring what Nikki called the "elevated, casual dining experience" to downtown Macon.