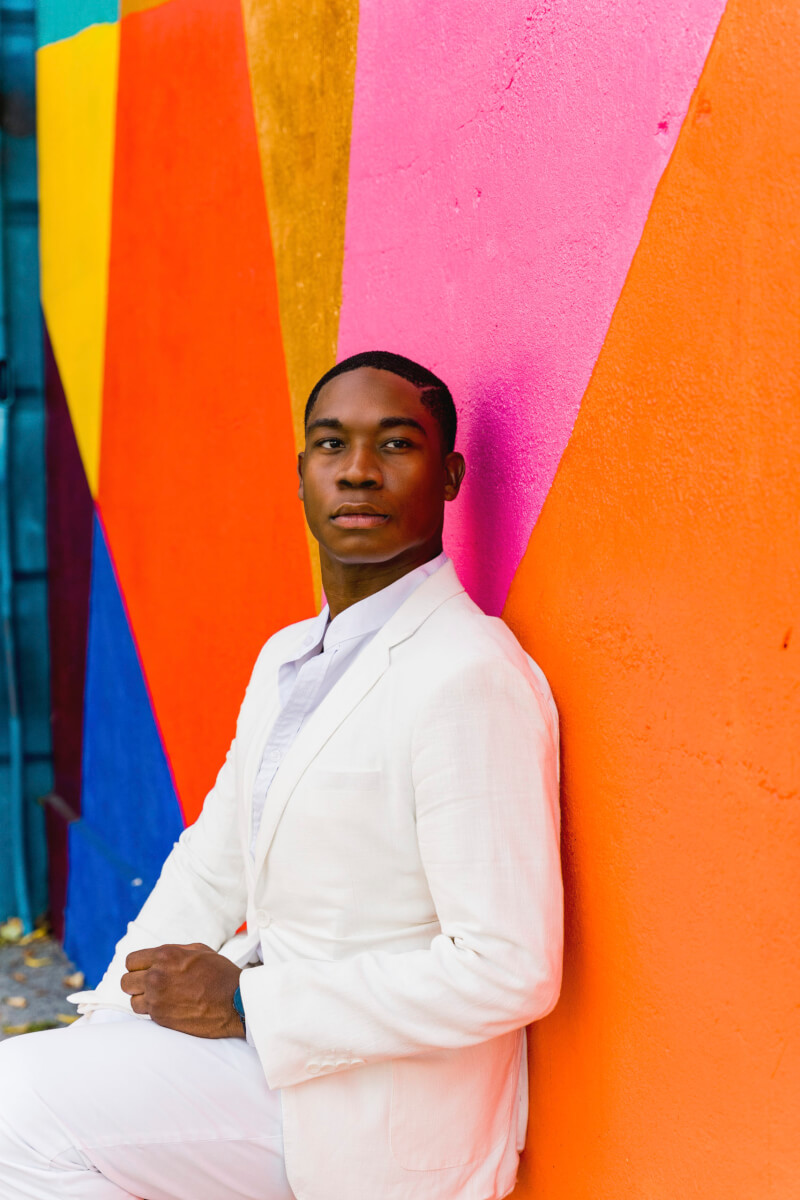 5 Under 40: DeMarcus Beckham
DeMarcus Beckham, 28
Special Events Coordinator, Boys & Girls Clubs of Central Georgia and Outreach Coordinator, Reach to Impact LLC.
Tell us about your job and why you chose your career field. 
Currently, I sit as the Special Events Coordinator for the Boys & Girls Clubs of Central Georgia, where I fundraise and plan special events. I am also a proud HIV/AIDS and sexual health advocate in the North Central Public Health District through Reach to Impact. I have the opportunity to meet people where they are and offer free and discreet HIV tests and sexual health resources. Through my work, I get to act as a bridge, connecting my communities to resources. I enjoy being a full-time advocate for causes that are near and dear to my heart.
Tell us about your activities in the community, especially what you're most excited about.
In the last decade, I have been a part of some great initiatives. I have had the opportunity to work with groups like Georgia Equality, The New Georgia Project, and 9to5, the National Association of Working Women to register and re-register over 10,000 Georgia voters. Through the work of the Ocmulgee Artist Guild, I've got to be a part of the rich art community in Macon. As an LGBTQ+ rights activist, I work with some tenacious advocates to create inclusive spaces by helping co-found Macon Pride and working with municipal governments across the state to pass a non-discrimination ordinance.
As you look to the future, what are your professional and personal goals?
Since I can remember, I've had a deep fascination with history and political science, whether it is in education or advocating. Lobbying at the state and federal level is what I see as a long-term career goal. When semi-retirement comes, I have an interest in historical research and working history archives.
What are you personally committed to accomplishing in Macon and why?
I talked about how the city is becoming a more inclusive and equitable city. I just wish that our local laws could reflect that. For the better part of six years, I and other advocates have been pushing for an unlawful discrimination ordinance in Macon-Bibb that would protect all residents from discrimination in housing, workplaces (small businesses), and public accommodations. If passed, Macon would be one out of 15 cities to do so. People still face discrimination, and this can be a small step forward for the city.
Right now, what is the best thing going on in Macon?
Macon is a great place to start a new venture. Right now, I'm seeing a renaissance of diversity in the arts and music scene. I hope others will also see the importance of investing in the local arts culture.
What have you learned about yourself or people during the post-2020 era (taking into consideration COVID, Black Lives Matter, economy, etc.)? What do you hope people will do in response to any/all of our current events?
This community is one of the most diverse (racially, economically, and socially) in the Middle/Central Georgia area, and I see that as one of our strongest attributes. I believe our community has done a decent job at "talking" about a lot of the issues and matters that we see in the media and deal with in our day-to-day life, but taking initiative to act is the next step.
What is your vision for our community?
One day I would like Macon to be known as one of the best cities in the South. A community where schools are known for their excellence. Where people come to seek out our thriving art and music community. Macon can be a start-up city where entrepreneurs build industries. I want people from all over to come to Macon to feel that it is a welcoming and inclusive place to live. I see great potential in our city, and I feel that we all have a role in getting us there.
When you talk about Macon to people who don't live here, what do you tell them?
When I travel, I'm proud to say that I live and work in Macon. Macon may be smaller than other cities, but there are a lot of big opportunities. The city has a heart, a culture, and history like no other.
What does it mean to be a good leader?
I was taught that a good leader doesn't lead from a distance or sit idly by. A true leader encourages you. They would tell you that you can do it and here's how. In my experience, I can't pretend that they can have it all, but I know how to give it my all.
What are three qualities that got you where you are today? 
First, keep your faith and be patient in the midst of adversity. Second, respecting others, even if we don't see eye-to-eye. Third, I choose to live my life in a way that I will never regret years of useless virtue or inertia. I intend to use my energies constructively as opposed to destructively.