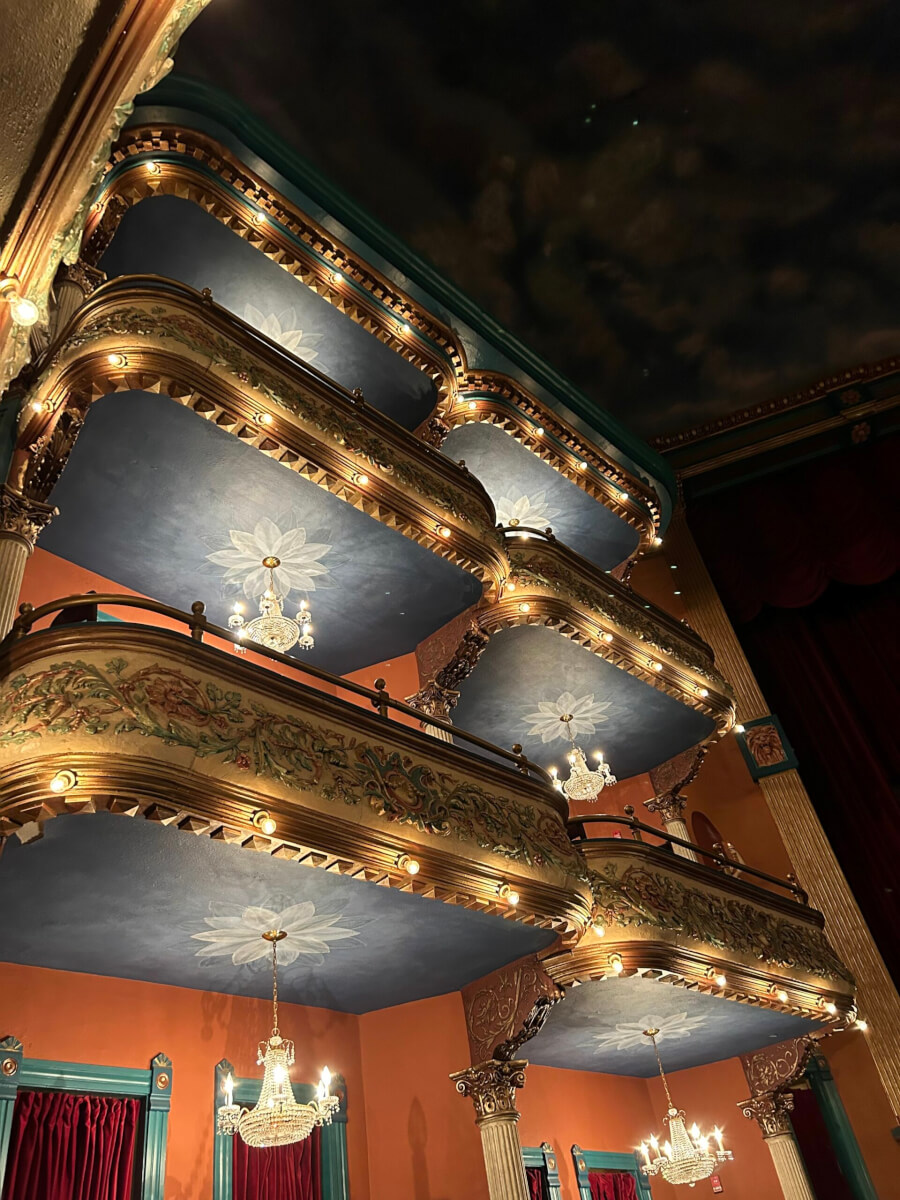 A Trip to the Theater: Sleepless in Seattle at The Grand
Particularly for Gen Z, many shared cultural experiences like that of watching a movie in theaters were eroded by the COVID-19 pandemic. Settling into the lush seat of Downtown Macon's Grand Opera House to watch Nora Ephron's 1993 classic Sleepless in Seattle, I was struck by the mise-en-scène. Though the mere act of sitting in a theater felt like a nostalgic fragment of a time before my pandemic-ridden young adulthood, the dreaminess is elevated when that theater is the Grand Opera House. An opulent, celestial feel permeates throughout the auditorium, owing in part to the blue sky mural on the ceiling. Sitting among ornate boxes and chandeliers invoked images that far predate my pre-COVID-19 childhood. Indeed, this environment produces an effect that nowadays is best simulated by watching Netflix's Bridgerton.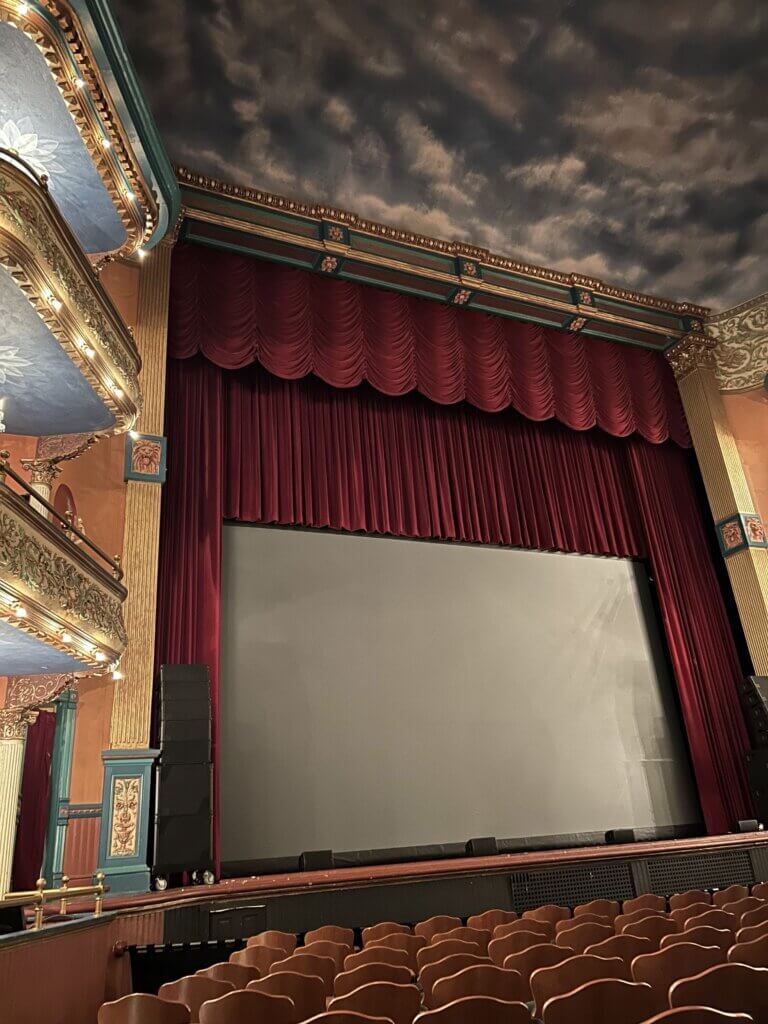 Sleepless in Seattle is endearing and sustained my initial dreamy, romantic feeling from the moment I first stepped into the theater through the end credits. In the film, Annie (played by Meg Ryan) happens to hear Sam (played by Tom Hanks) talking to a radio show therapist about his relationship with his late wife. Annie grows convinced that Sam has the magic that her fiancé lacks, resulting in her reaching out to him and urging him to meet her atop the Empire State Building. As an avid lover of Ephron's other films starring Meg Ryan, I found Sleepless in Seattle less charming than either When Harry Met Sally or You've Got Mail. Tom Hanks portrays much more of a traditional, sensitive romantic lead than one might expect, but this film fails to capitalize on much of the quirkiness that endears Meg Ryan to viewers. Still, watching this film not only in a theater, but one that certainly warrants its moniker of "The Grand," generated much of the nostalgia and romance I yearned for this Valentine's season.