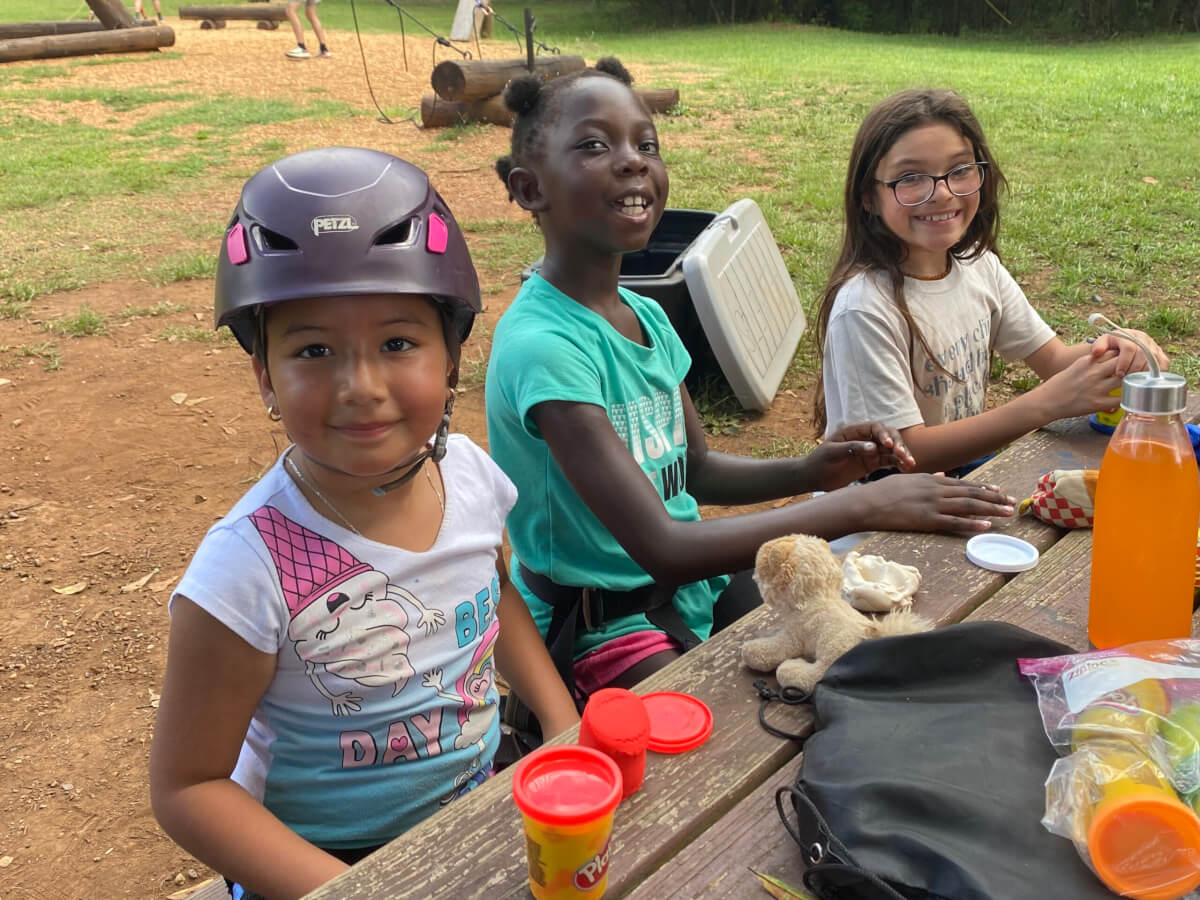 HOPE for our kids
By Deedra Jordan-Hardrick
Pathways to HOPE and the Camp HOPE America program is the leading year-round camping and mentoring program in the country for children and teens impacted by domestic violence, sexual abuse, and child abuse. The work is focused on creating hope and healing-centered pathways through collaborative, trauma-informed care for youth exposed to trauma to believe in themselves, in others, and in their dreams. Camp HOPE Central Georgia is a program of the One Safe Place Macon family justice center and will be the first Camp HOPE America affiliate in the state. All aspects of the program — from monthly events to summer camp — are offered free of cost to kids and families.
The mission is to give youth a brighter future by creating pathways to hope and healing. What makes this program special is the trauma-informed lens the program was developed from. From the beginning, the goal has been to create a year-round program where youth can feel safe, seen, heard, encouraged, and cared for. Camp HOPE America is a week of summer overnight camp, supported by year-round activities called Pathways to HOPE events.
Pathways to HOPE and Camp HOPE are programs like no other — showing youth that there is a future ahead of hope and healing beyond the trauma that they have endured in the past.
"I wholeheartedly believe in the science of hope — believing in oneself, believing in one's dreams, and believing in others," District Attorney Anita Howard said. "Many children in our community have been victimized over and over and are left without hope. Camp Hope is designed to restore that much needed hope to our future generations and stop the generational cycle of abuse."
Central Georgia's Pathway to HOPE program is kicking off in January 2023 and taking the first cohort of kids to trauma-informed sleepaway camp in July 2023 at Camp Twin Lakes in Rutledge, Georgia. Kids in Bibb, Crawford, Houston, Jones, Monroe, Peach, and Twiggs counties who have been exposed to domestic violence, sexual abuse, and/or child abuse are eligible to participate in the program through nomination by partner agencies. This year's program focuses on children between the ages of 7 and 11 with the plan to expand the program's age range yearly to age 17.
This program is a collaboration of One Safe Place Macon, Crisis Line & Safe House of Central Georgia, and the Macon Judicial Circuit District Attorney's Office with additional support from 25+ community agencies.
How can you help?
With Pathways and Camp being free of charge, Camp HOPE Central Georgia depends on the community for financial support through donations and corporate sponsorships. Interested in volunteering? Pathways Mentors and HOPE Coaches are vital. For more information on donating or volunteering, contact Sarah Schanck, One Safe Place Macon, at (478) 733-0439 or sschanck@cl-sh.org.