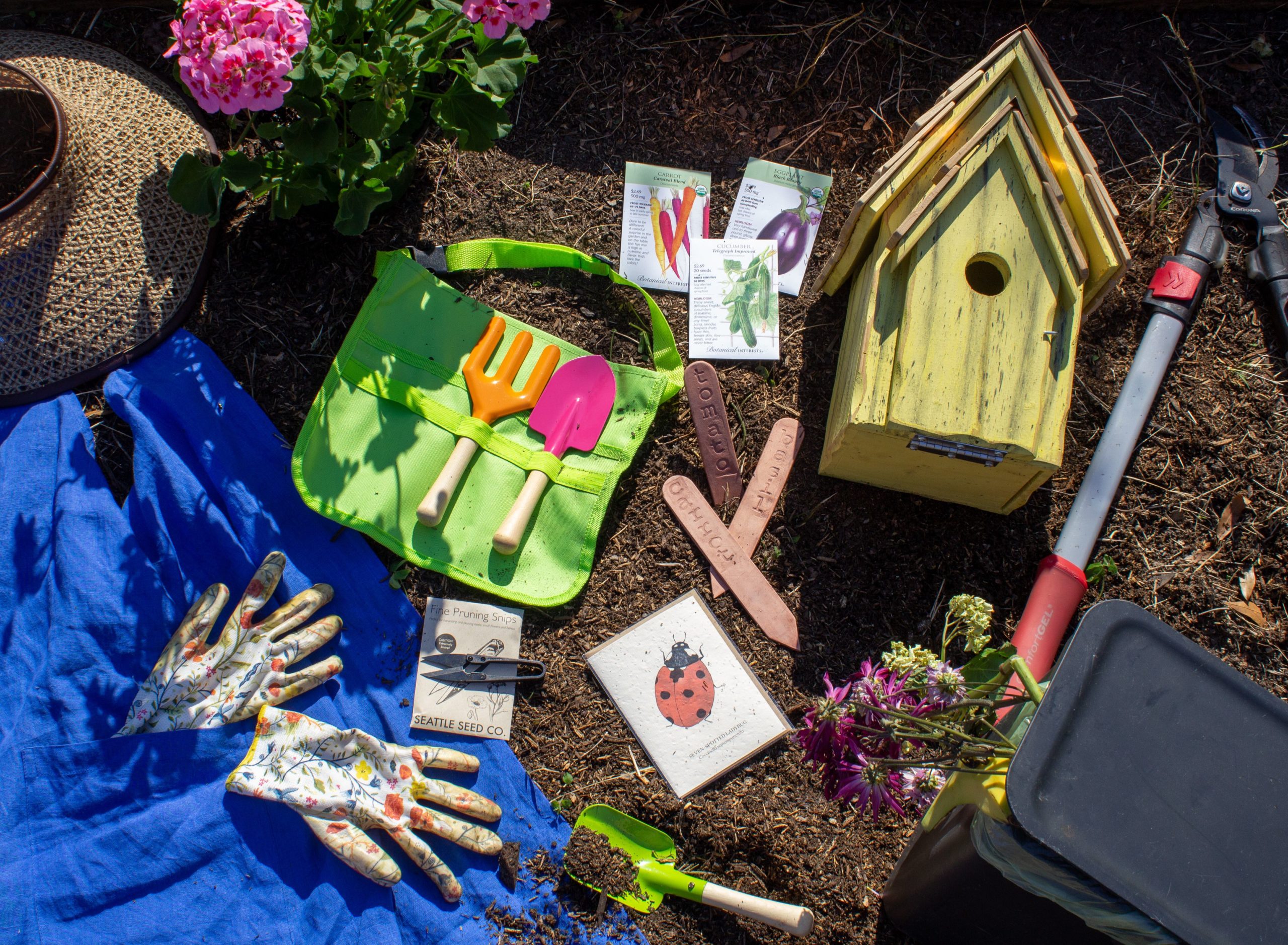 Gift Guide

Give your love for gardening a local flourish
By Rachelle Wilson
Photo by Mariah Gandy

Whether you are an expert gardener diving back into your favorite pastime, or you are a novice attempting to break the family curse of killing every plant you touch (like me), this season is full of opportunities, second chances and new life.
Though it requires a certain level of patience and practice, gardening welcomes anyone who dares to get their hands dirty. This spring, as you gather your gardening needs, let local resources be your go-to. From flowers and seeds to pruners and tools, basic needs such as these can be sourced from any number of garden centers in town like Johnson's, Karsten & Denson or Ace Hardware.
7th Street Salvage's Second Street location is offering an impressive selection of gardening apparel and accessories this spring. For that extra bit of yard decor, visit the Bird Store, which boasts an amazing array of bird baths, wind chimes and bird houses — all of which double perfectly for Mother's Day.
Look for ways to inspire a love of gardening in the children in your life by adding kid-sized tools, like this apron set from Massee Lane Gardens. And remember, even the weeds and plants that don't survive the season can have a second life with Second Hand Soil. The local composting company will trade your throw-aways for compost that is ready for planting.
1. Linen gardening apron from 7th Street Salvage 592 Second St., Macon | @7thstreetsalvage
2. Flowers from Johnson's Gardening Center 140 Hartley Ave., Macon | @johnsonsmacon
3. Kids apron and tool set from Massee Lane Gardens 100 Massee Lane, Fort Valley | @americancamellias
4. Fine Pruning Snips from Massey Gordon 1019 Ball St., Perry | @masseygordon
5. Gardening gloves from 7th Street Salvage 592 Second St., Macon | @7thstreetsalvage
6. Compost service from Second Hand Soil | @secondhand_soil
7. Card of seed paper from 7th Street Salvage 592 Second St., Macon | @7thstreetsalvage
8. Terracotta plant markers from 7th Street Salvage 592 Second St., Macon | @7thstreetsalvage
9. Plant seeds from Karsten & Denson 2323 Ingleside Ave., Macon | @karstendenson
10. Bird house from The Bird Store 5982 Zebulon Road, Macon | @thebirdstorega
11. Lopper from Ace of Gray 243 West Clinton St., Gray | @aceofgray