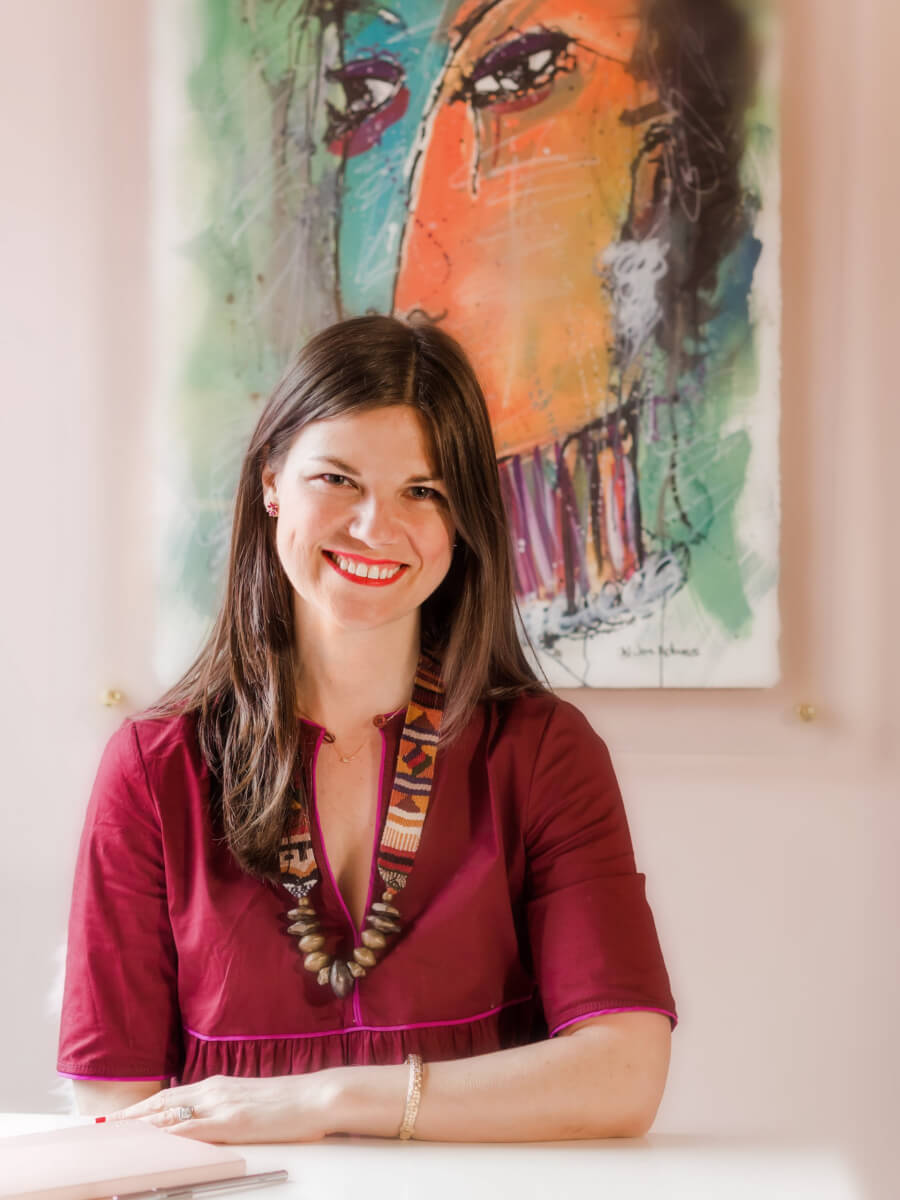 Macon? She's got soul.
THE INTERVIEWER REPEATEDLY CALLED IT A PROJECT
She asked, "What's your attitude? … Do you find this scary?"
But it was more than a "project." And to her question, Joni Woolf responded, "We think almost that we can't fail …and we think Macon's ready."
"So, you don't think about failing?"
"No. … (People) have been very supportive," replied Lyn Cass.
It was 1986 in Macon. Publisher Lyn Cass and Editor Joni Woolf were cool, collected and damn near casual as they shared their plan to take a leap and open the doors to their office on Orange Street. This dynamic duo would produce the inaugural Macon Magazine.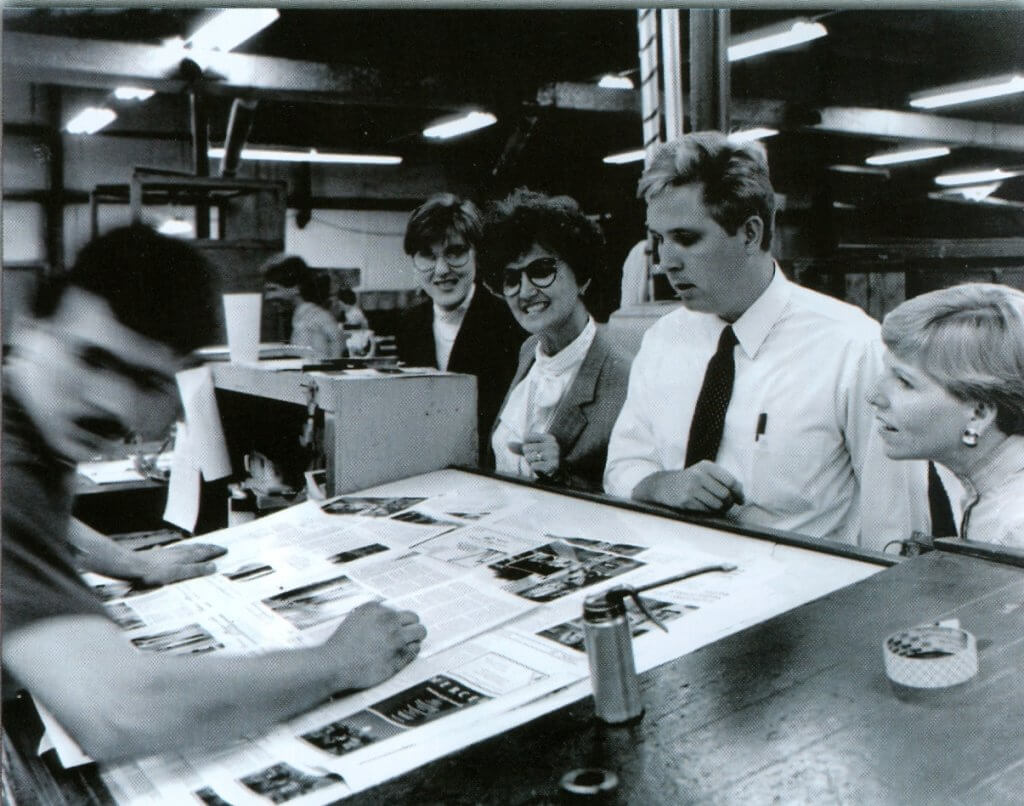 Joni Woolf and Lyn Cass watching the first issue of Macon Magazine come off the printing press (which was antique and had flames flaring beneath). See the full video interview here.
We've come a long way. And we've got plenty more stories to seek, share and celebrate. From our musical roots and our constant stories, flowing like the Ocmulgee River, to our passionate people and our location in the geographical heart of Georgia, Macon and this region are woven together with soul.
Yes, Macon's got soul. And Macon Magazine is here for it. Here to stay. Here to celebrate it.
"What we really want to rely on … is Macon talent, Macon artists, Macon writers, Macon photographers. … It is to showcase us and our people," Joni said. "We think Macon has just a lot to tell the world about."
We still agree. It's why this magazine will always feature only local writers, photographers and illustrators.
In the interview, Lyn mentioned their research and referred to another magazine that had folded in a different community run by a group from another state. She said, "I think you need to be there, on the scene to have a magazine. The owners … were not visible in the community, themselves."
While we'll continue to tell the stories of Maconites who are doing good work beyond Macon, we'll continue to be the local glossy that's based right here.
Along with that local celebration, we launched a new look for Macon Magazine that we think speaks to what this magazine is: for the people. Isn't that new logo soulful and sophisticated?
"People keep saying to us, 'Gosh, you're brave,'" Joni said.
If you've ever had anyone say they would invest in your work once they see it's successful, this one's for you. Lyn and Joni laughingly said that several friends had said just that to them. The women in business in these pages – coming together to create our largest issue to date – are no joke. We mean business. It's especially poignant to spotlight working women in a time when our country has experienced a great loss of women in the workforce.
These women persevere in the face of adversity.
"The success of the magazine depends on the civic-mindedness of the community," Lyn quoted another publisher.
If that's true, these women are arguably among the best good-doers, ensuring the success of this this local-loving magazine and the region it represents.
Celebrating local soul,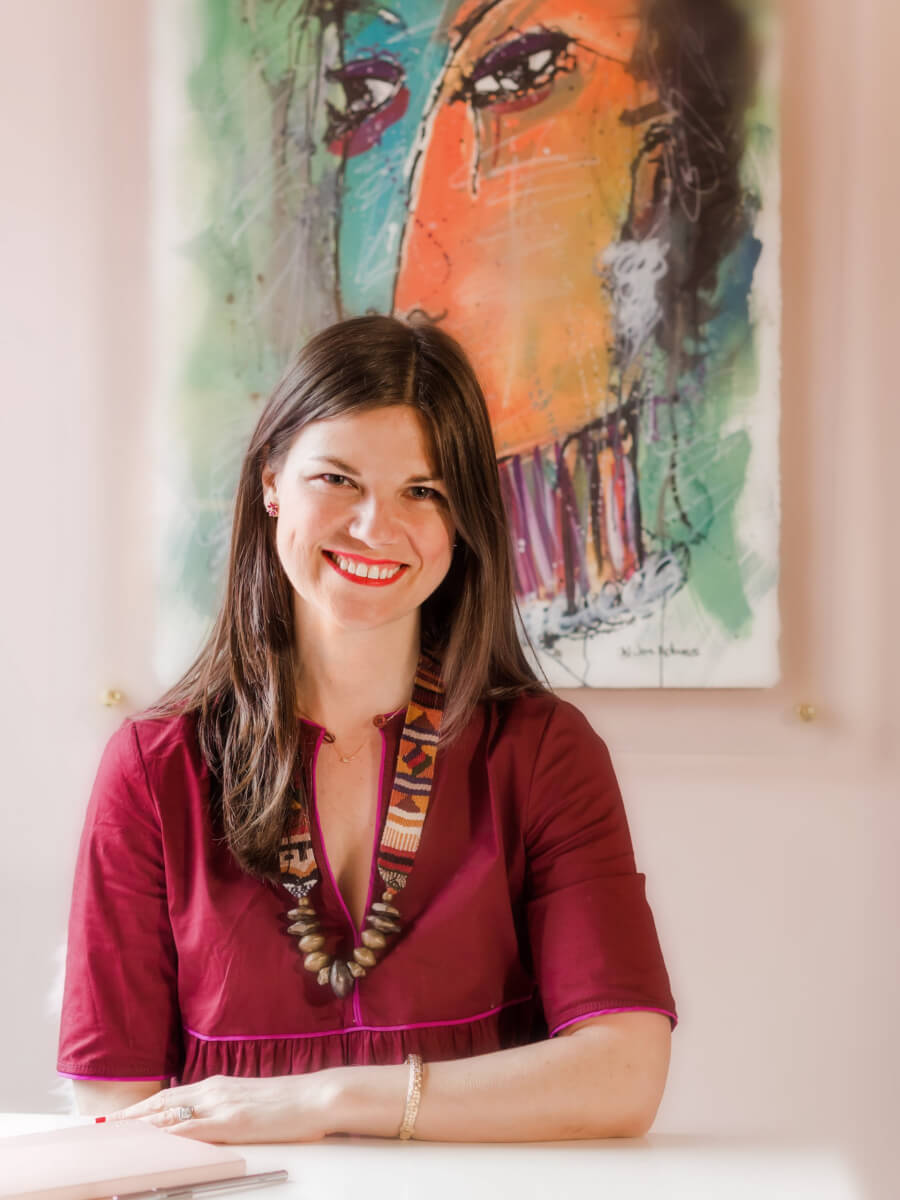 susannah@maconmagazine.com
@susannahcmaddux