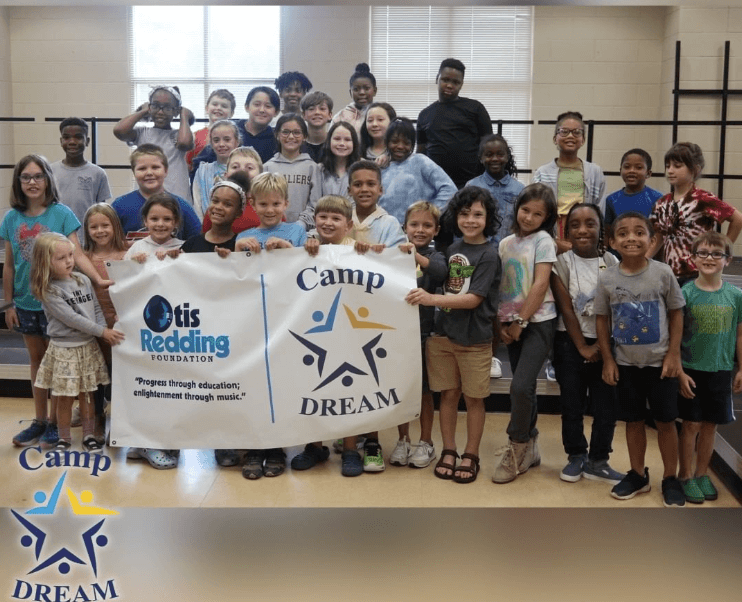 Otis Redding Foundation makes Macon proud
The Otis Redding Foundation has recently been recognized as a Southern Cultural Treasure by South Arts. First formed in 1975, South Arts is a nonprofit regional organization that supports southern artists and spreads awareness of the South's unique heritage and art. The organization introduced the Southern Cultural Treasure initiative in Fall 2021 as a complementary program for the Ford Foundation's America's Cultural Treasures, which encourages diversity in the arts through funding community organizations.
Using $6 million, the Southern Cultural Treasure initiative will support 17 organizations that bring cultural diversity to music and art and either serve or are led by Black or Indigenous people and people of color. This initiative will last until March 2025 and gives $300,000 to each organization for general operating use and a project grant of up to $7,500. South Arts picked groups that best matched their program goals across nine states and then held an intensive national application and interview process.
South Arts said that it believes these organizations contribute greatly to the growth of the community. Susie Surkamer, the president and CEO of South Arts, stated, "These groups push the boundaries of creative expression, anchor their local communities, and advance the arts in our nine-state region."
Joy Young, the vice president of programs for South Arts, also explained, "These organizations make up a dynamic representation not only of their region and their communities, but also the burgeoning desire to grow and serve the cultural landscape of the South… We are confident that this cohort of Southern Cultural Treasures will help inspire these pursuits on a national scale."
On July 6, the Otis Redding Foundation was thrilled to be officially recognized as a Southern Cultural Treasure. Zelma Redding created the Otis Redding Foundation in 2007 to honor her late husband and to offer opportunities with music, writing, or instrumentation for young Maconites.
Vice President and Executive Director Karla Redding-Andrews stated, "This opportunity provides a high level of support as we move to expand our scope of operations and continue to accomplish our mission to empower, enrich, and motivate all young people through programs involving music, writing and instrumentation."
Congratulations to the Otis Redding Foundation and the other selected organizations listed below:
By Nora Jorgensen
Photo provided by Otis Redding Foundation