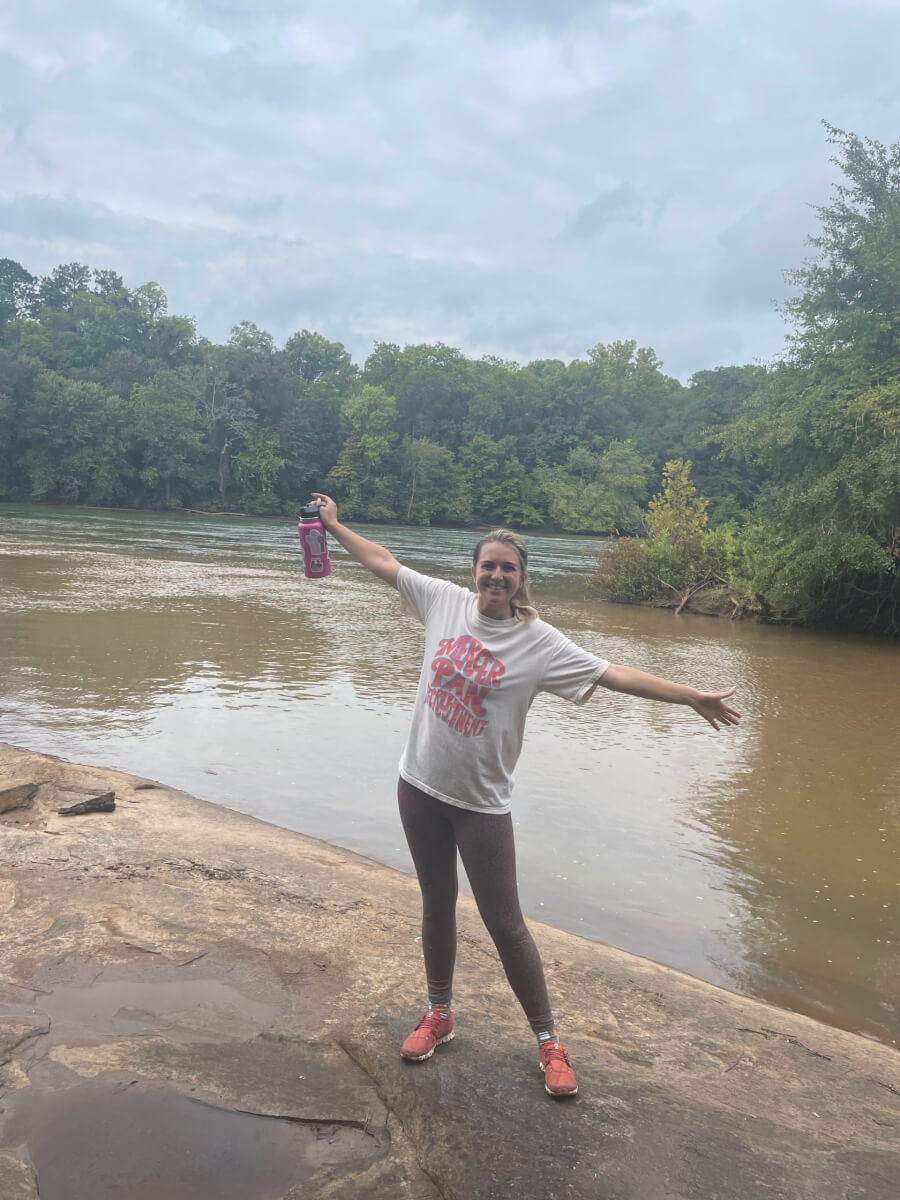 Get to know Savannah
Savannah Smith is a rising senior at Mercer University studying English and economics. With experiences ranging from sorority business operations to administrative work in several local organizations, Savannah believes she would like to go into nonprofit management. She joined the team at Macon Magazine to promote the Middle Georgia community she has grown to love in college. When not writing about Macon or studying, she loves Pilates, ordering an oat milk dirty chai and reading romance novels. Read on to get to know more about this smart summer intern.
Who do you admire and why?
I admire so many teachers who have shaped me throughout my life. My educator parents were the first people to believe in me, and so many more have invested in me throughout my life, whether by being attentive when I had questions or writing recommendations for my next step.
Best advice you have received:
Learn to prioritize what's worth your energy. Not everything in life deserves your full 100%, and that's okay. 
What I love most about Macon is __.
Driving past historic homes when fall leaves are in full effect. 
What the world needs is more __.
Thoughtfulness. Too many people act faster than they can think things through.
What do you wish more people understood about young people?
We know that young people nowadays are perhaps different from how you were at our age. However, it would be nice to occasionally hear how we are different in positive ways rather than only negative ones. 
Salty or sweet?
Always sweet. 
Guilty pleasure?
I would say boybands, but I don't know how guilty I actually feel about that.
What is your favorite book?
Is a top three fine? It's a struggle to narrow it down from Jane Austen's Emma, Betty Smith's A Tree Grows in Brooklyn, and Emily Henry's Book Lovers. 
Favorite writer?
If I want to sound smart, I know Jane Austen and Edith Wharton are reliable answers. I spend so much time reading and thinking about Emily Henry and Sally Rooney, though.
To me, success means:
This feels like one of the things that has constantly evolved for me since starting college. While it may sound a little boring, I think I have grown more and more to associate success with stability. 
I'm exceptionally good at:
Embarrassing my friends with my dance moves. 
I'd like to become better at:
I would say crocheting, but at the same time it's nice to have a hobby that you put very little pressure on yourself to be good at. 
What talent would you like to have?
Writing perfectly crafted resumes and cover letters would be helpful as I graduate. 
What three qualities matter most in life?
To keep learning, loving, and being authentic. 
What do you consider your greatest achievement?
Professionally, the fact that I managed my sorority's $100,000 budget at the age of 18. However, I think I am prouder of how I have grown past perfectionism and academic anxiety throughout my time in college. 
You are walking up to a group of people who are talking about you, what is it that you hope they are saying about you?
One part of me wants them to say that I am smart and principled, but I suppose more than that I would want to know I am loved. 
What is the best thing you have seen or heard lately?
I recently listened to the You're Wrong About episode about when the Chicks (of the former Dixie fame) were cancelled, and this gave so much insight into how our current culture evolved.
Three songs in heavy rotation on your playlist?
Night Shift by Lucy Dacus, I Bet You Think About Me by Taylor Swift, Where You Lead by Carole King.
Something better in theory than in practice:
A completely empty schedule. While being stressed is no fun, I love having places to be and a sense of purpose. 
What I know for sure:
When something doesn't work out, you usually find out a few months later that it wouldn't have been right for you anyways.