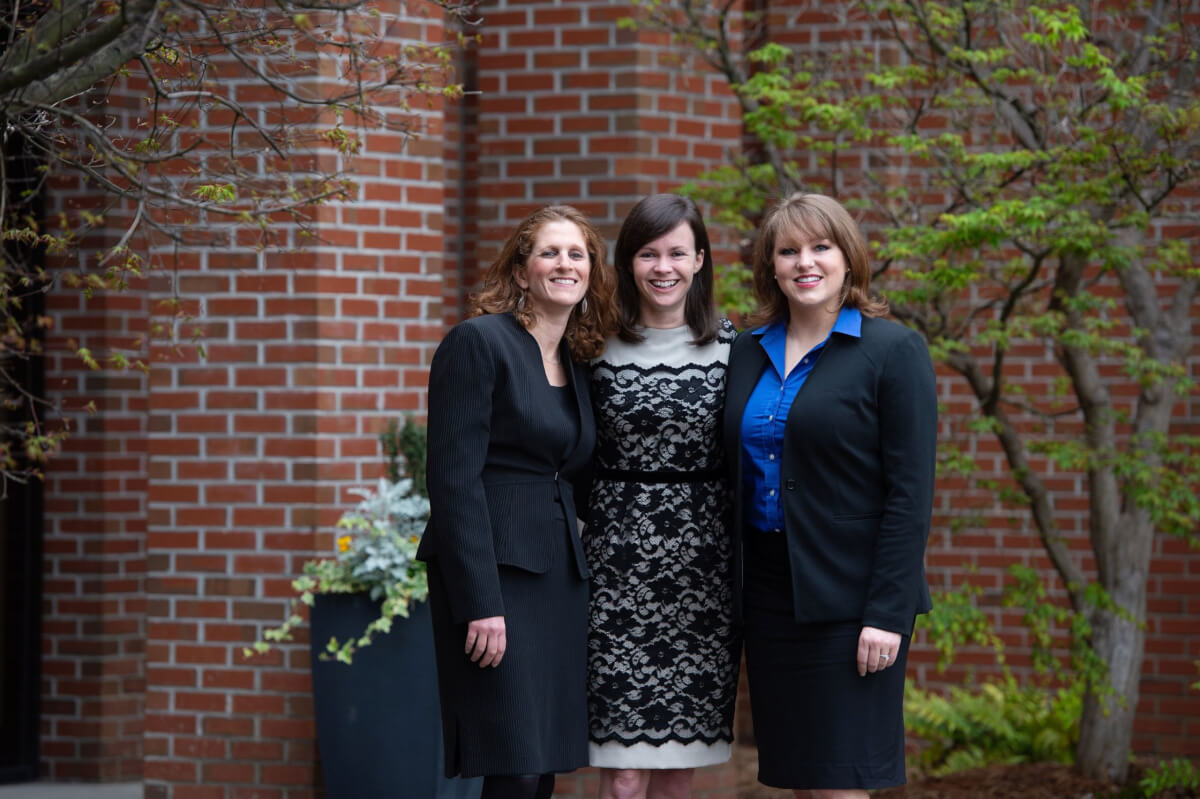 Women in Business 2020: James-Bates-Brannan-Groover-LLP
A special advertising section championing our local women in business. In partnership with Cox Communications. Photo by We Do Photography.
Heather

Hestley, Partner
Corrie Hall, Partner
Julie Wiley, COO
231 Riverside Drive, Macon, GA 31201 
478-742-4280 
info@jamesbatesllp.com 
What advice would you give someone considering a career as an attorney? 
Take some time in between undergrad and law school to work in the real world. This will give you some real–world experience that firms and clients alike will appreciate. It also will help you to appreciate and transition to your law school schedule, which is much more demanding than an undergrad's schedule but provides a lot more flexibility than that of someone with a full-time job. —Heather
Looking back, I wish I had known:
That you can accomplish what you prioritize, but you cannot accomplish everything you want to do in every season of life. I would have said "no" more often, and "yes" to those things that mattered the most. This mindset helps me prioritize what is meaningful and important versus what is simply a demand on my time. —Corrie
What is the most challenging part of being a women in business?
Today's women in business face challenges from every direction. There are report deadlines, team meetings and endless emails. Then there are meals, homework and baths. Oh, and could you possibly find time to help with a local charity drive or school fundraiser? Let's face it: Work, home and life's demands keep us in a constant tug-of-war, and our best chance for success relies on a great support network, including an engaged spouse, devoted family and helpful friends and neighbors. And wouldn't a nanny be nice? —Julie