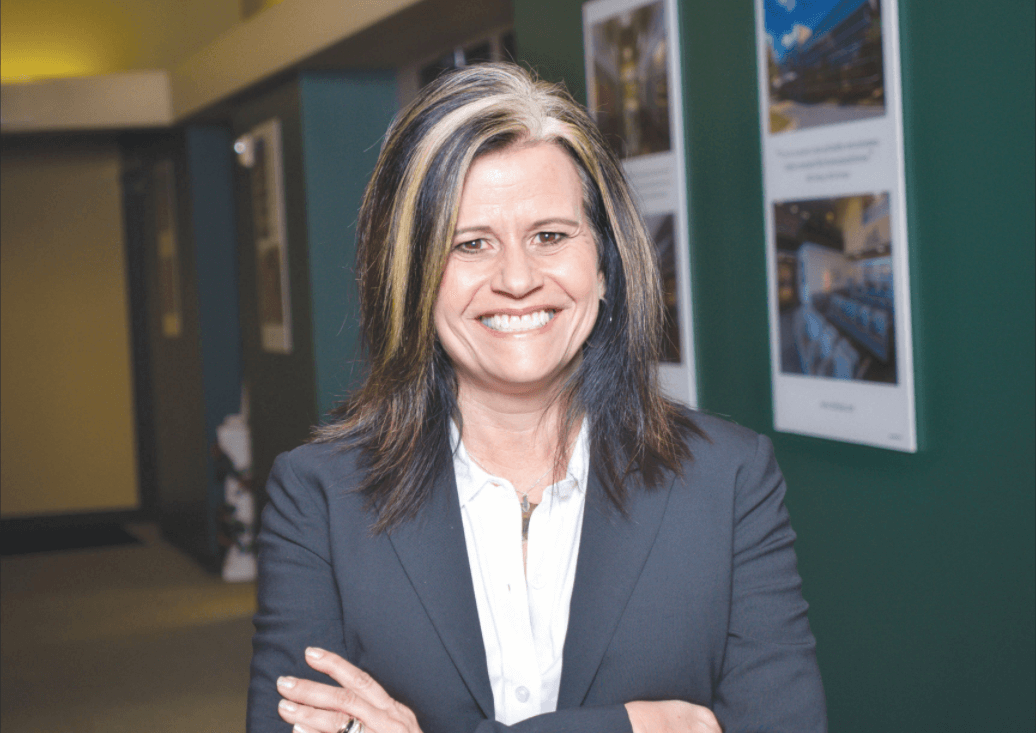 Women in Business 2020: Sandra Austin
A special advertising section championing our local women in business. In partnership with Cox Communications. Photo by Jessica Whitley.
Elite Environmental Services, LLC
CEO/Owner
440 Martin Luther King Jr. Blvd., Macon 
478-746-1414 
eliteinc.net 
What is the mission of your business?
To provide a clean and healthy work environment to our customers. 
Your advice for women wanting to start their own business in Macon?
I would say to focus on the one thing that you are good at and do it. I have always felt like Elite has been successful for so many years because we focus on providing one service and we strive to be the best at providing that service to the community. We are not perfect, but we pride ourselves on providing quality service and customer service better than anyone else in the Middle Georgia area. I would also tell them to make sure what they choose to focus on is their passion. You have to love what you do to be successful. 
How do you define success?
I believe you know you are successful when you have peers in your life who look up to you and admire you for what you are doing or have done. I also believe to be successful you have to be respected. I owe a big part of my success to my team. I believe in surrounding myself with people who are good at what they do – those who have the knowledge and skills that I may not necessarily be good at. Together that makes us a successful team! 
What are you most excited about right now in our community?
I am most excited about the growth and revitalization of the downtown area. Being a native of Macon has allowed me to see the dramatic changes that have taken place in downtown.   
You might be surprised to know:
That on occasion I clean buildings alongside my employees. I have had employees tell me that they respect me because of it. Showing them that I am willing to work beside them has helped me in many ways. Most of all, it teaches me not to take them for granted – especially the ones who work two jobs to help their families. It is not easy to work all day and then go to a part-time job in the evening. I feel like I should not ask them to do something that I would not be willing to do myself. 
What is the most gratifying part of your job?
The most gratifying part of my job is helping so many people in Middle Georgia obtain employment. Elite has over 270 employees who are my heroes. Most of them work a full time day job and come to us at night to work three or four more hours before going home. I am so grateful to them and for them. It makes me feel good to be able to provide a position for them to supplement their income. 
What has been the most challenging part of being a female business owner?
The most challenging part of being a female business owner for me has been gaining respect of my employees. Only about 29 percent of companies today are women owned. In a time when women–owned business are becoming larger by the number, I still believe many people struggle working for a woman. Elite has several women in leadership positions that are very successful – most of whom have really strong personality traits. However, I still feel as though it is tough for some people to take direction from women unless there is respect in that relationship. 
I admire women who:
Work hard to be successful.  Hard work, dedication and pride are characteristics of women I admire. Women who are passionate about what they do and what they stand for. 
What was the best business advice you ever received?
The best business advice I ever received was from Joe Hoyle, the founder of Elite. Joe was my mentor, coach and friend. He taught me how important relationships are in business. At Elite, we pride ourselves on our relationships with our customers and our employees. Because no one is perfect and we all make mistakes, hopefully by having a great relationship in place, when we do make a mistake our customers will think twice about doing business with another company.   
I hope more women will:
Realize the potential they have to be leaders. As Vince Lombardi said, "leaders are made, they are not born." It takes hard work and dedication to become a leader and a business owner, but I believe it is well worth it. 
How could women better support each other?
I believe women could better support each other by rallying around each other when one is successful. I have seen women who tend to be jealous of others who are placed in higher positions than them. Instead of being jealous, I would like to see other women rally around the individual and be happy for them. Showing the person they are proud of them and building them up instead of trying to pull them back down.   
How could men better support women?
I think men should support women in the business setting by recruiting and promoting more women into leadership/management roles. When this is done correctly, it can serve as a solid training ground for future female business owners. I also believe that men who are in executive positions should closely examine their pay scales to make sure that they are in line with equal pay for performance. 
I wish I had known:
The importance of a good education. I was not able to attend college as a high school graduate. However, I was able to get my degree much later in life. Once I gained the knowledge a degree afforded me, I had more confidence in myself as someone who could run a business. Not everyone needs a degree to build confidence, this was just something that had an impact on me and myself as a leader.