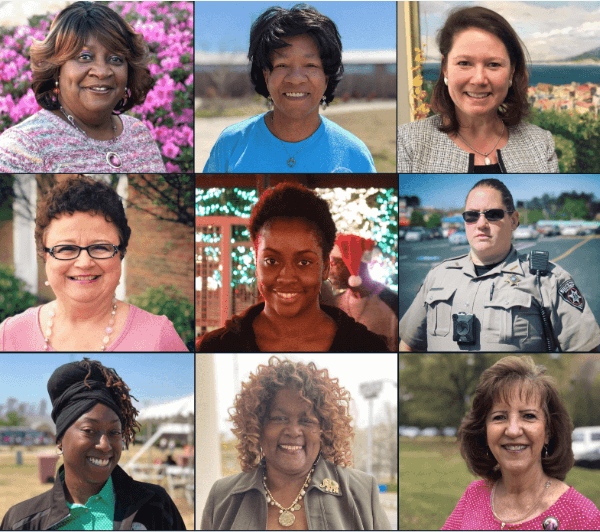 Women in Business 2021: Macon-Bibb County
A SPECIAL ADVERTISING SECTION CHAMPIONING OUR LOCAL WOMEN IN BUSINESS. SUBMITTED PHOTOS.
700 Poplar St., Macon
478-751-7170
customerservice@maconbibb.us
maconbibb.us
What is your mission?
Our motto is "Forward Together." Our vision is that Macon-Bibb will be the center of development, culture and opportunity, remembering our past while inspiring hope and pride for our future. Our mission is to provide essential infrastructure, services and programs, creating a vibrant climate, enabling individuals, families and businesses to prosper.
How has your business shifted because of the COVID-19 pandemic?
Macon-Bibb County had to develop an alternate way to serve the public since we include the Fire Department, Sheriff's Office and departments that perform services greatly needed by our community on a daily basis – from road repair to solid waste collection to bill pay and more. We're unable to perform most of our services remotely, meaning we used alternate schedules, additional vehicles to keep people farther apart and virtual meetings, both for administrative functions and the Commission.
Your advice for women wanting to start their own business in Macon?
Take advantage of all the services the local government and partners have to support businesses. Ask questions of business licensing, Planning and Zoning, the Office of Small Business Affairs, UGA's Small Business Development Center, Urban Development Authority, Newtown Macon and more.
You might be surprised to know:
Each year, we celebrate the women of Macon-Bibb by highlighting them on Instagram throughout March with a photo and quote about why they love serving the community. At the end of the month, the entire album is published on Facebook to recognize the women who work every day to make sure the public's needs are met.
How do you define success?
We define success as providing people with the services they need, or to connect them with the agencies and organizations that can help them. We want to work together with people, neighborhoods and organizations to come to common solutions, so our success is finding practical solutions that people can get behind and support.
What are you most excited about right now in our community?
Macon-Bibb has a new mayor and commission, so there is a sense of coming together more as a team to find solutions. There is also a renewed focus on addressing issues raised by the public, including homelessness, blight, mental health support access, employee pay, lowering property taxes and more.